After 25 league games played last year, Leicester City were last in the Premier League table. Rock-bottom. Finito. Dead duck. Five points from safety with a goal difference of -18. They had lost three matches in a row going into the 25th game — which they eventually drew against Everton.
Fast forward one year, and they're top of the league. Six points clear. Favourites to become champions after beating Manchester City 3-1 at The Etihad. You could almost smell the burning money as they won a third match in a row. Madness. Mayhem. It's unbelievable. But it's happening. It's on. It's real.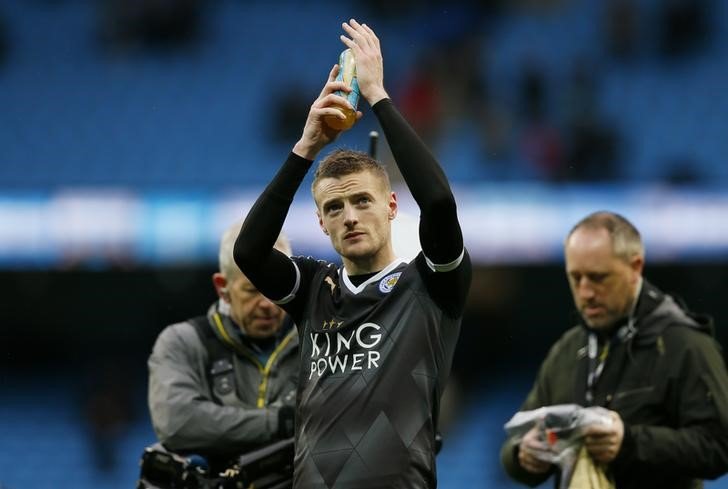 And what is most heartening is the fact that they're doing it their way. True to their nickname, The Foxes have used immense cunning to get past barriers and satisfy their gregarious appetite — Chelsea, Tottenham Hotspur, Liverpool and City have all been devoured.
Unlike foxes though, they've not been inconspicuous. Instead, Leicester City have come all guns blazing, chasing goals like bees in pursuit of the larger animals who underestimated their hive. Doubt them at your peril. This is a group which means business.
Aided by the incredible late bloom of Jamie Vardy and the silky feet of Riyad Mahrez, Leicester's energetic style while sitting deep in defence has worked wonders in the most unpredictable league in Europe.
The sheer verve with which they play is against the very ilk of possession-based football. These guys don't care. They want to finish off a move with as little passes as possible. Passing is so 2012. Passing is so passe. What it did get Louis van Gaal? What did it get Arsene Wenger? The Premier League, at least until the arrival of Pep Guardiola next season, is for the impatient. For Mauricio Pochettino's urgent Spurs and the gegen-pressing of Jurgen Klopp's Liverpool. It's for Claudio Ranieri — reborn — who gives away slices of pizza to his players if they play well. Who admits he's living a dream — that 'it's crazy'. What will really be crazy is Chelsea giving their ex-boss a guard of honour when Leicester visit Stamford Bridge.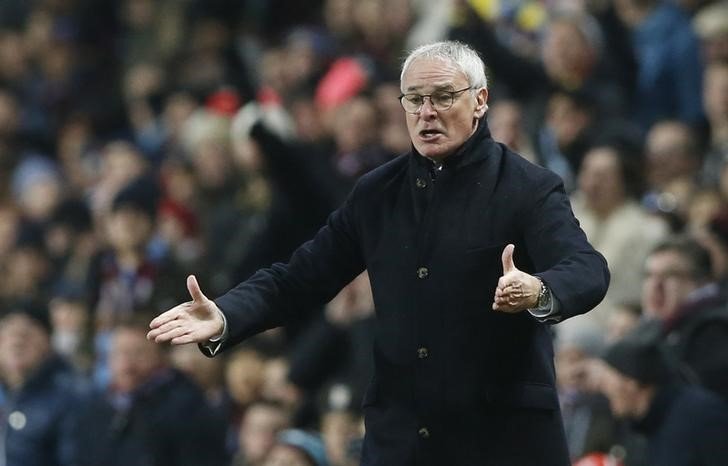 That Leicester have not shed their style in the face of adversity is what makes them so loveable. They don't change according to the opposition they're playing. No, the opposition changes the way they play. Leicester will be Leicester, with the defensive patience of Floyd Mayweather and the attacking impetus of Manny Pacquiao. With the deep Jose Mourinho line and the insane Alex Ferguson-ish counter-attacking ability.
This style is vulnerable. It can be broken — and it is this impression that fools other teams. So many times teams come close to scoring against them before the freakishly large Robert Huth gets a foot in. Three seconds later though, Vardy is running up front with those lanky legs and stoopy shoulders, Mahrez on his right and Marc Albrighton on the left, running, running, running, relentlessly till either of them gets the ball, beats and marker and shoots or crosses from the tiniest gaps available. If they miss, no big deal. They'll come at you again. And again. And again. Till the pressure gets so much that you're more surprised than shocked when the goal comes. It's not as if a truck hit you, it's like a group of Mini Coopers buzzed in from all sides, finished the heist and zoomed away.
Leicester are having fun. And with them, we're all having fun. Even if they lose their top spot come end of the season, they've won more hearts than all the top four clubs put together.
Feature image source: Reuters