England's second-highest international goalscorer. 
World Cup 1986 Golden Boot winner. 
Copa del Rey and European Cup Winners Cup winner with Barcelona.
And finally…
The first presenter who hosted a BBC show in his undies.
Despite wearing so many hats across his club and country career, it seems that England legend Gary Lineker will be remembered for his lowers.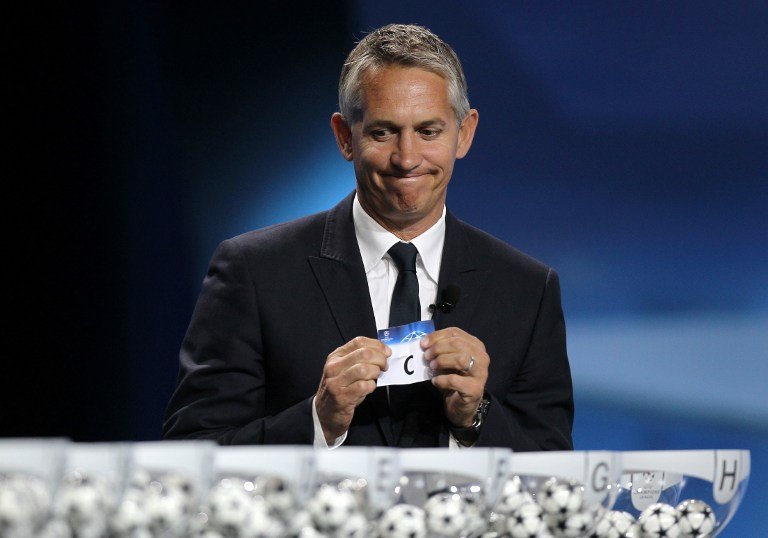 The former Leicester City, Tottenham Hotspur, Everton and Barcelona striker, who never received a booking in his 16-year career, seemed to have red-carded himself after promising to host BBC's Match of The Day in his underwear. He said it way back in December 2015…
Leicester were top of the table on the day he tweeted, and are still top of the table – in fact, champions – after a fairytale run. This is Leicester's first Premier League triumph in their 132-year history. 
As the title dream neared reality, Lineker had said that he was 'stupid enough' to make this promise… 
I stupidly said I would present Match of the Day in my pants if Leicester won the title," said Lineker. "At that stage I absolutely categorically knew that they weren't going to win the league. Now the nation is in trouble… I'd have to get very large ones that go right over my head to stop me blushing."
The results tonight!!!! Seems to be some sort of conspiracy to get me in my undies. Bring it on!

— Gary Lineker (@GaryLineker) March 2, 2016
And as the title charge got closer and closer…
Un-fucking-believable! I'd better find myself a decent pair of pants!

— Gary Lineker (@GaryLineker) April 25, 2016
Keep an eye out for next season's Match of the Day – which will broadcast on August 13th, 2016, when the new season of the Premier League kicks off.
Feature image source: Twitter