A leopard on Sunday entered a private school near Varthur, Bengaluru and attacked people, injuring three forest department personnel, including a veterinarian, officials said.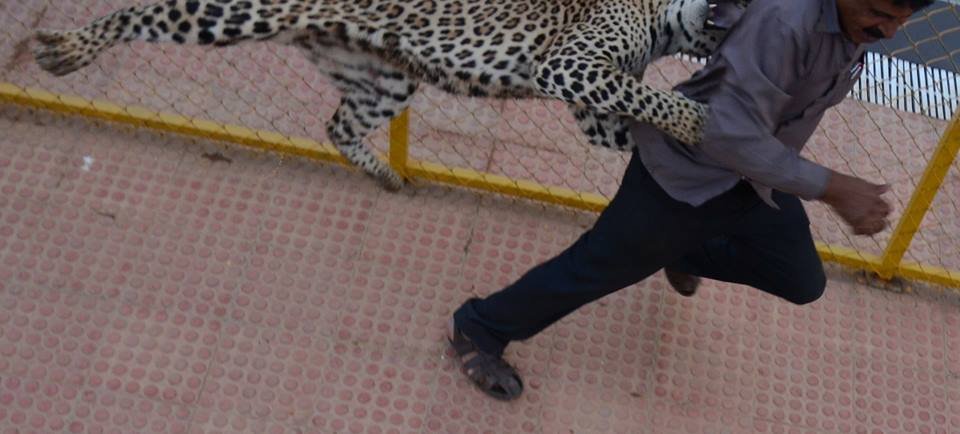 The feline was tranquilised after a day long operation, and the three injured persons, including a veterinarian, were shifted to a nearby hospital, they said. It attacked a man trying to escape by climbing a gate.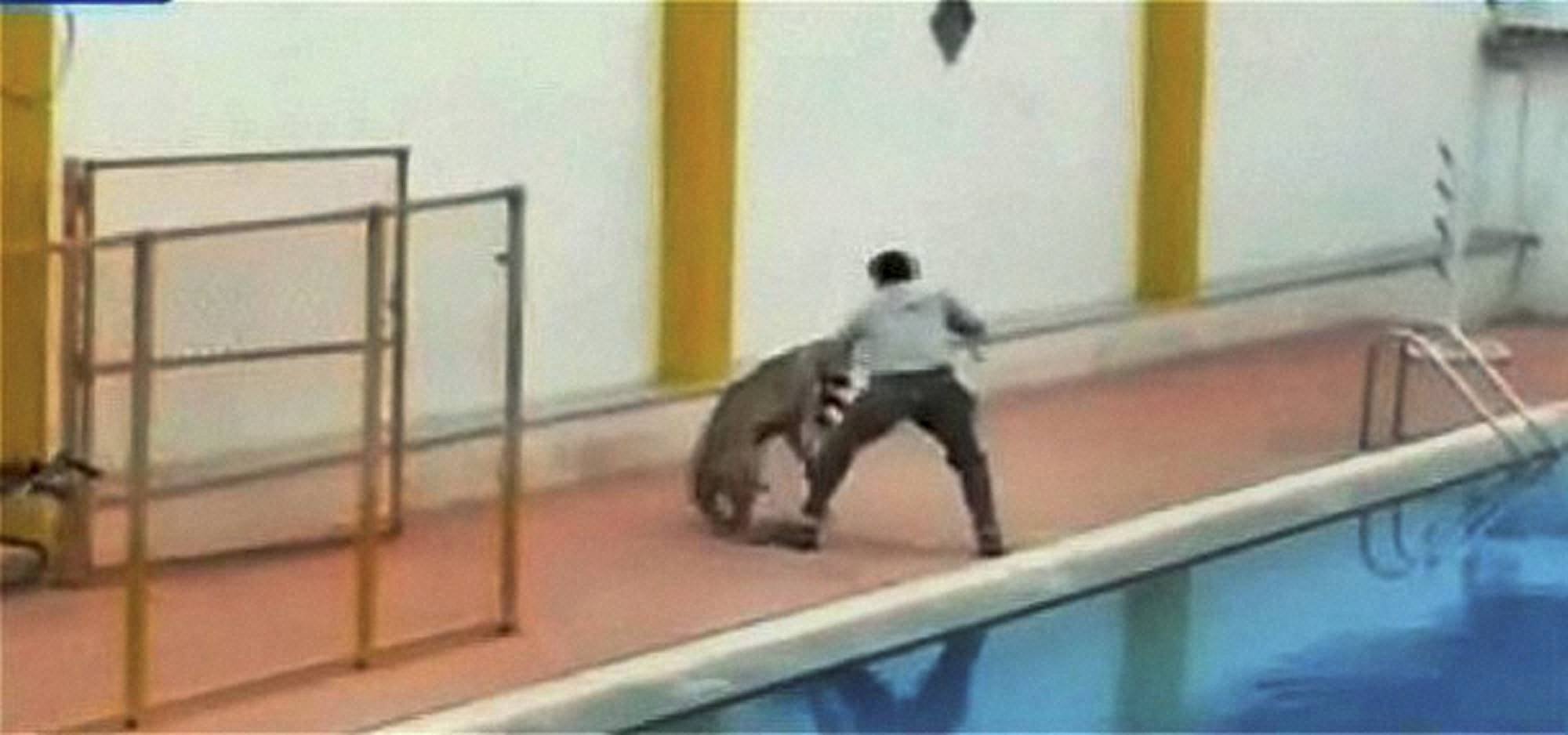 As he tried to ward it off, forest officials fired shots and the animal escaped. The feline was first spotted by CCTV cameras inside Vibgyor School at around 4:13 am. The school was shut, as it was Sunday.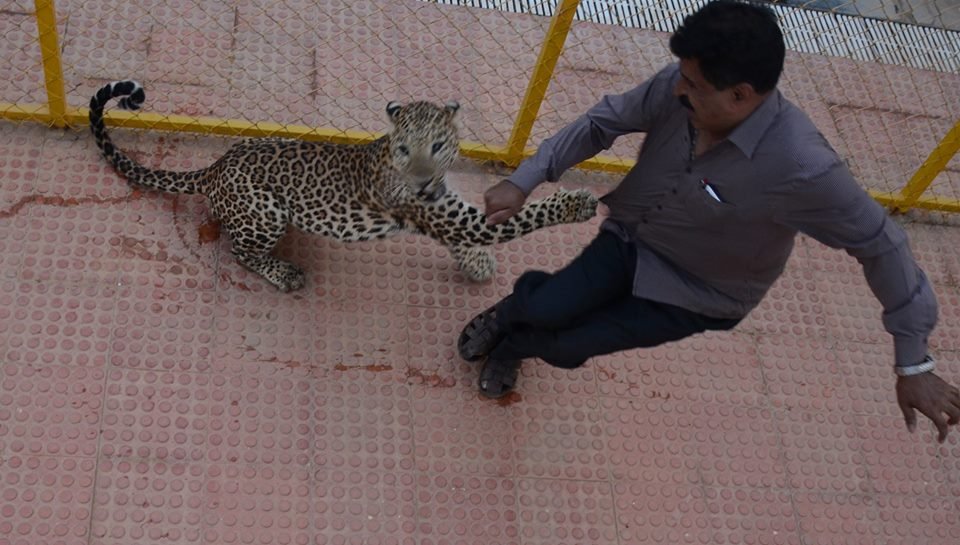 School authorities immediately informed forest officials and police who rushed to the spot. The leopard had escaped from the school premises during the day and was hiding inside nearby bushes.
 As authorities were in the midst of operations to capture it, it re-entered the school building by scaling a compound wall, officials said.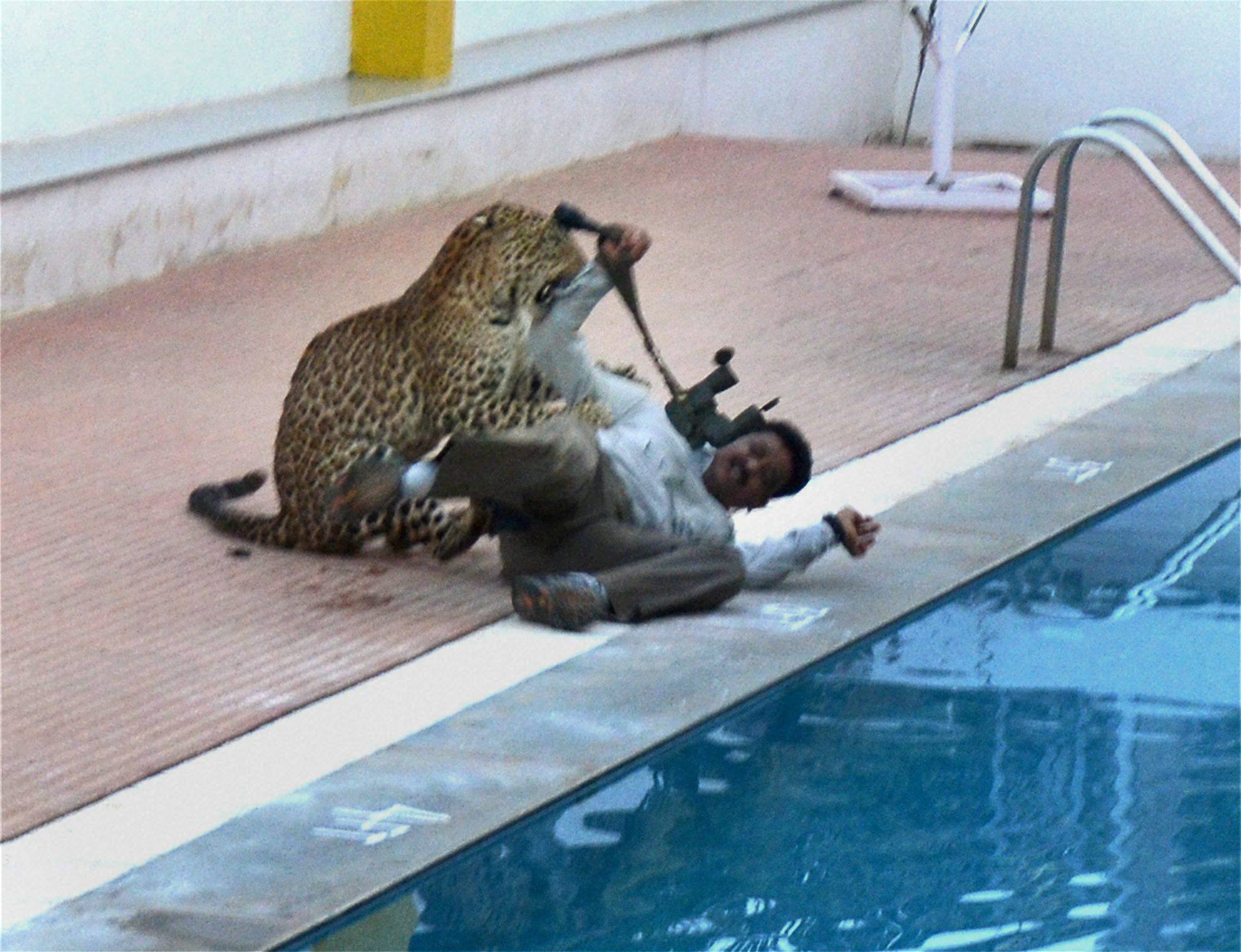 The scene of the attack was captured by television channels which had arrived at the spot to cover the operation. Police had a hard time controlling the crowd that had gathered at the spot. 
A forest department official said the tranquilised leopard was taken to Bannerghatta Biological Park. "It has been tranquilised and taken in a cage to Bannerghatta. After looking into its health condition, we will leave it in the forest," he said.
Check out more pictures right here:
Here's a video of the incident: