Former Team Director of the Indian cricket team Ravi Shastri today made it clear that had he been the chairman of selectors, he would have thought about making "Virat Kohli the captain in all three formats" and let Mahendra Singh Dhoni "enjoy his game".
Asked if he feels that Kohli is ready for leading across all formats, Shastri told India Today channel: "If I am the chairman of selectors, I would be thinking in that fashion, absolutely. It is it time to start thinking. You have to see India has no major event in three years till 2019 World Cup. This is your best chance to think and build."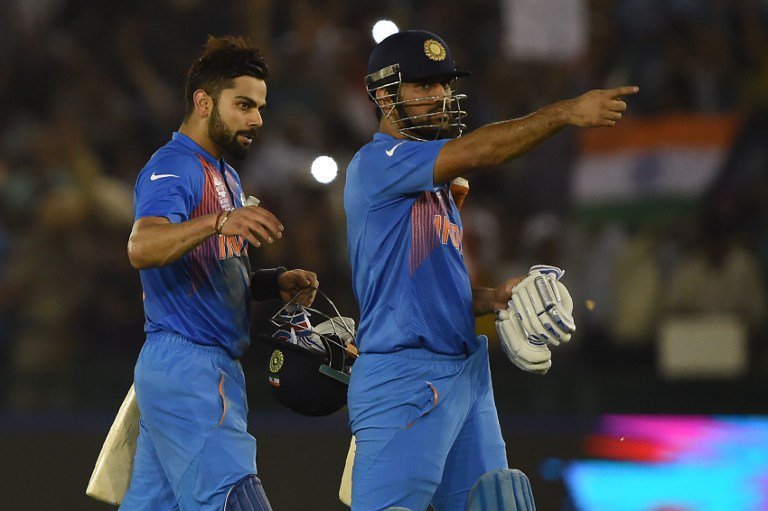 Shastri also made it clear that Dhoni can still contribute as a player.
By no stretch of imagination, you are taking anything away from MS. He can still contribute massively as a player. Time has come to allow him to enjoy himself, enjoy the game. It also depends on how much hungry MS is, how passionate he is, whether the juices are still flowing. It's a Catch-22 situation but you have to take hard decisions.
Shastri reminded that one needs to think that they have groomed Kohli as a leader over a period of time.
"A time has come where you have a guy you have groomed over a period of time, who is ready. In the next 18 months, India hardly play any ODIs, the gaps between Tests and ODIs are massive. So its time to look ahead."
Feature image source: AFP