The UN human rights chief said in a report that gays, lesbians, bisexuals and transgender people are victims of " pervasive, violent abuse, harassment and discrimination" in all regions in the world. He mentioned incidents from developed as well developing nations where members of the LGBT community have been grossly mistreated.
High commissioner for Human Rights Zeid Raad al-Hussein said that even though some countries have made efforts to reduce violence and discrimination based on sexual orientation and gender identity, it has been overshadowed by the continuing human rights violations against this community, too often perpetrated with impunity.
According to Hindustan Times , the report to the Geneva Based Human Right Council cites the murder of transsexual women in Uruguay and of black lesbian women in South Africa, and the killing of a gay man in Chile by Neo-Nazis who carved swastikas into his body. In February 2015, it said there were photos of gay men in Syria who were being pushed off buildings by members of the Islamic State.
While there is no concrete data for many States, the report said violence against the community is alarmingly high.
There are enough cases in India that reiterate everything the report says. Cases of killings are common, but what was killing before has now evolved to torture, in the name of a cure. There have been over 15 cases of "corrective rape" reported in the last few years in India, a Times of India report states. The report also suggests that there may be many more cases that go unreported because in most cases the perpetrators of these crimes are family members.
The UN report said Brazil reported 310 documented murders in 2012 in which homophobia or transphobia was a motive. T he Trans Murder Monitoring project, which collects reports of homicides of transgender people, lists 1,612 murders in 62 countries between 2008 and 2014.
The report also mentions many cases of non-lethal action taken against LGBT members. Including the arrest of a lesbian woman from Bangladesh, who was subsequently raped by police men. It also reported the case of four people arrested in Egypt for their alleged sexual orientation who were reportedly sexually assaulted by other inmates in prison.
In the United States, the report said, recent government figures show that bias-motivated crimes based on sexual orientation rank second only to racist incidents among hate crimes.
According to the report, at least 76 countries retain laws used to criminalize and harass people on the basis of their sexual orientation and gender identity or expression, including laws criminalizing consensual same-sex relationships among adults.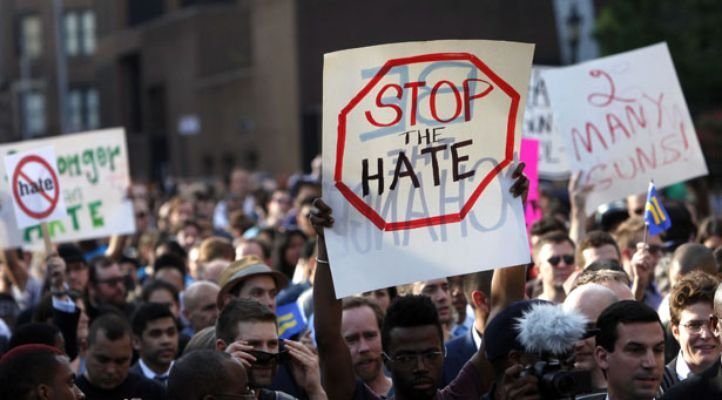 In Iran, Mauritania, Saudi Arabia, Sudan, Yemen and parts of Nigeria and Somalia, consensual homosexual conduct may be punished by death, "a grave violation of human rights," the report said.
The report makes over 20 recommendations, including urging all countries to ban so-called "conversion therapies" intended to "cure" homosexual attraction, as well as involuntary treatment, forced sterilization, and forced genital and anal examinations.
You may remember a case of this very nature in India, when a minister of our government stated that he will set up treatment centres to "cure" homosexuals. Sports and Youth Affairs Minister Ramesh Tawadkar told reporters in Panaji, Goa, that: "We will make them normal. We will have a centre for them. Like Alcoholic Anonymous centres".
The UN high commissioner also calls for changing laws to remove offenses relating to consensual same-sex conduct, investigating and prosecuting alleged hate-crimes and prohibiting incitement of hatred and violence on grounds of sexual orientation and gender identity.