Maitri Dore, or the more pop-culture friendly Dore Mai, as she calls herself on her blog , does illustrations for both children's books and LGBT magazines like Gaylaxy.
A Mumbai-based architect, Dore has poetically managed to step out of India's sanskaari box. With her strongly political art, that looks like a child's innocent work (with crayons/pencil colour) at first, she gives out messages that most adults don't think of.
"I always had an interest in the LGBTQ community and the issues it faces", Dore told The Newsminute . "It is because of that I started contributing to online sites including Gaysi and Gaylaxy."
Here's some of her work, with descriptions from the artist herself.
Sita Chooses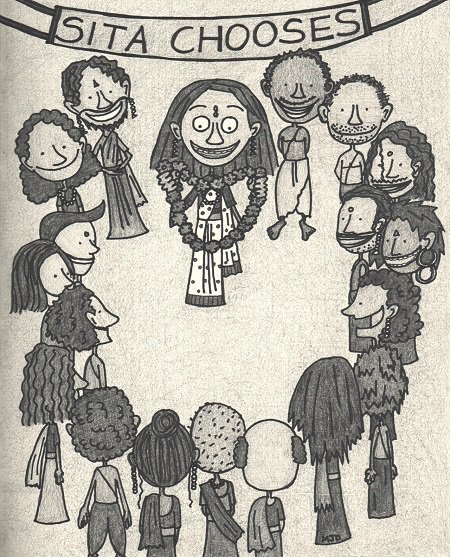 "This drawing first appeared in Volume 3 of The Gaysi Zine, 2015. It captures the ancient Indian marriage custom of the 'swayamwara' (practice of choosing one's husband from a pool of suitors), and turns it on its head. The attempt is to show that in an egalitarian society, Sita's choices for partner would be quite diverse and the 'Rama'yana (ancient Hindu epic) would probably never have been."
Penilised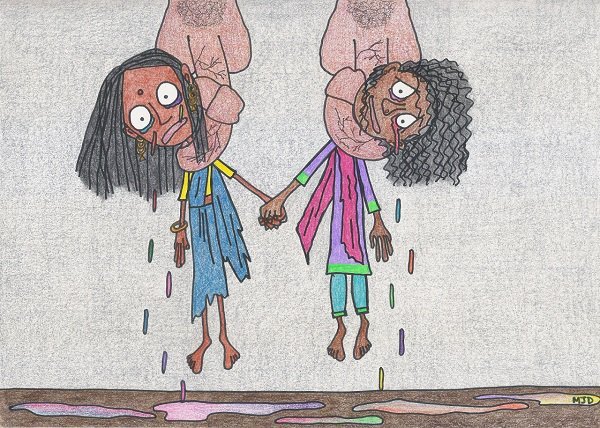 "For these women, heterosexuality is like a death sentence. ​T​he law does not permit homosexual relations and the penis becomes a noose around their necks, killing them both physically and in spirit."
The Frog Prince: An Indian Adaptation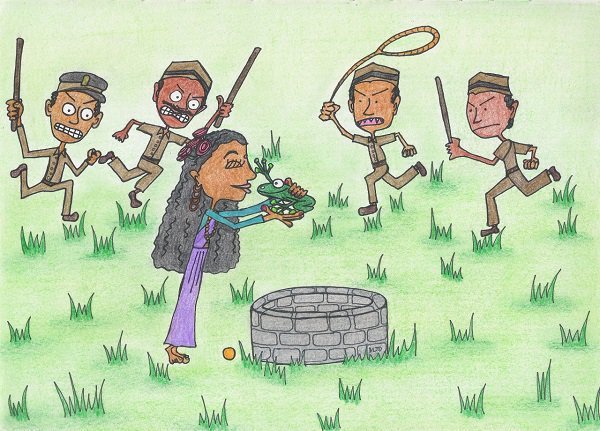 "In the Indian version of this 'fairytale' there would be no 'happily ever after', for the princess reaching out to kiss the frog would only be slapped with Section 377 of the Indian Penal Code. This illustration satirises the tragic reality of a love that is outside the law's narrow definitions."
The Book Covers That Never Were (Part of a series)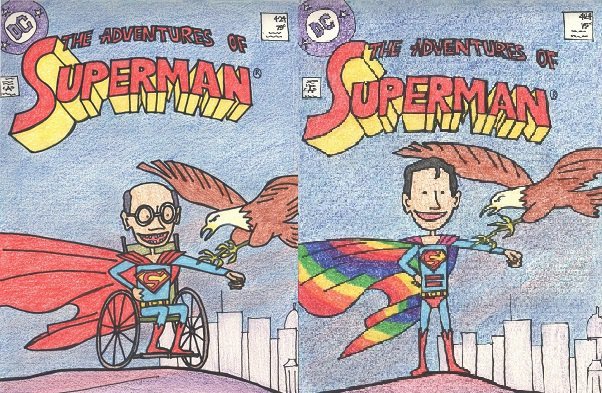 "Men whose body types and sexual orientations do not conform to society's notions of perfection, are no less super."
The Park Bench Test (Part of a series)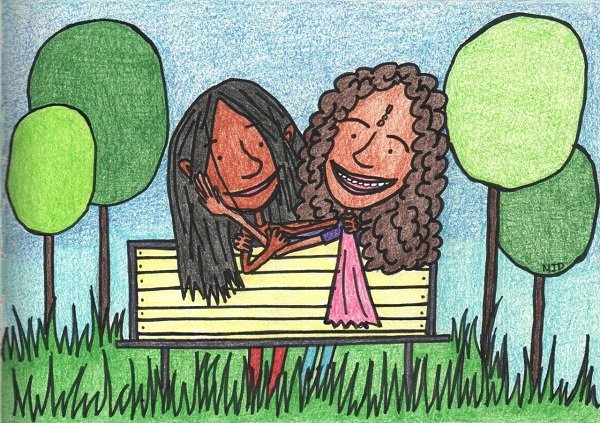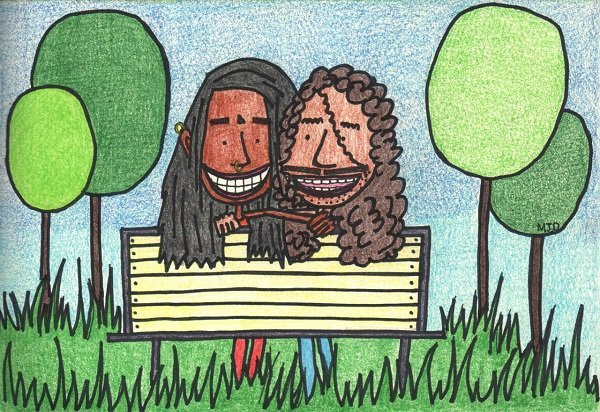 "Two people getting intimate on a park bench is not always what you think. The number of possible outcomes is infinite and counting…"
'Elections'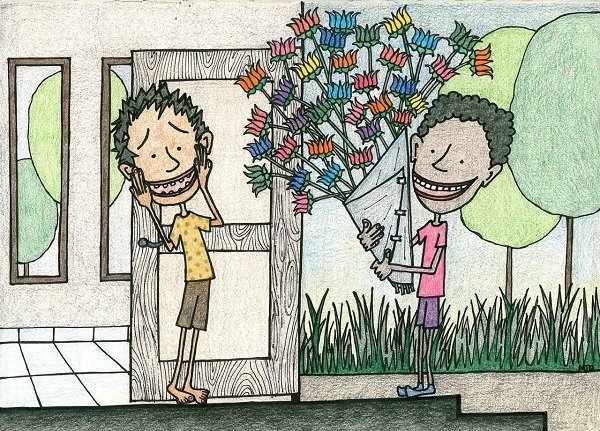 "This illustration was published on the Gaysi website in April, 2014 during the heat of India's pre-Assembly election campaign."
'In and Out of the Closet'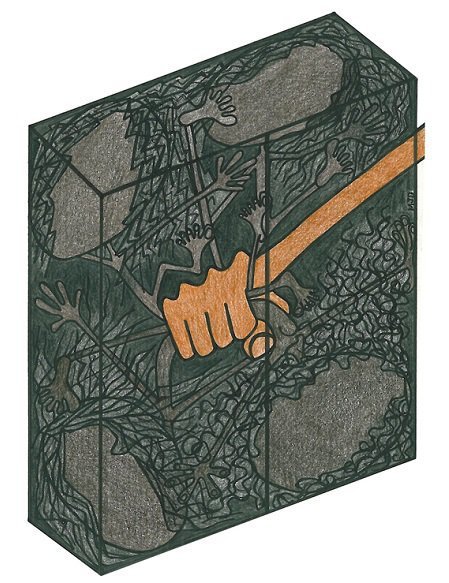 "This illustration won first prize in a contest whose theme was 'In and Out of the Closet'. Being stuffed into the metaphorical closet is akin to having no identity and no means of escape. This illustration is an attempt to capture the claustrophobia and bleakness that characterises the mental space of individuals who are trapped by the strictures of society."
We admit, we did let out a chuckle or two looking at Maitri Dore's work. And only because of her absolute wit at capturing India at its worst.
Her art serves as a nice wake up call, doesn't it?