Umar Khalid made headlines well before the arrest of JNU students union leader Kanhaiya Kumar on charges of sedition. He and fellow student leader Anirban Bhattacharya subsequently went into hiding, surrendered, were arrested and released on bail. They spoke to ScoopWhoop about the entire experience and more. 
Edited excerpts:
SW: What made a small event in JNU campus turn into a full blown controversy?
Anirban: Nothing is coming as a surprise for us. It's definitely a pattern. We have struggled for democratic space, we have struggled for putting forth opinions democratically. And this has been happening within the JNU and across the country. It's not new. 
Over here, it was institutional orchestrated witch-hunt. The other pattern is that from everywhere starting from IIT Madras to FTII or HCU or JNU, people have stood up and they have spoken against it. If there's a pattern of the witch-hunt, there's a pattern of solidarity also. Both these patterns are important and the coming days will decide what prevails, democracy or Fascism.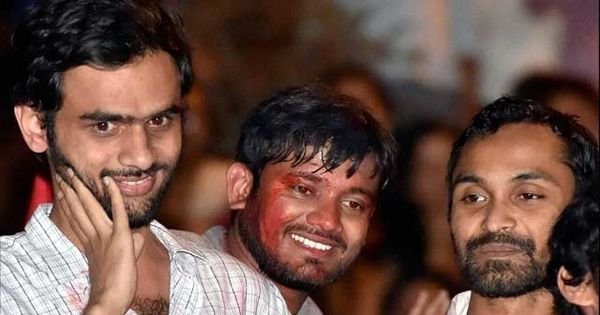 Umar: Nothing happens spontaneously or in vacuum. History is witness to that fact. What's unfolding in last two years, is also a very orchestrated, a very well thought out plans to implement the RSS agenda, everywhere in the society. 
SW: What are your thoughts on the media trial against you, particularly Umar? How has that affected you?
Anirban: We remain the same but many things have changed around us. Of course, a large part of that is to be blamed on sections of corporate media.
Rather than courts, news studios are conducting trials. And in that trial someone has been already branded and charged. That doesn't change even if the court gives a particular verdict. Who's going to take responsibility for that? 
Umar: The media trial that we witnessed in this period was obnoxious. 
We have lost anonymity because of this media trial. Everyone knows us. Within a few days, there were posters put up in a different localities including a locality outside JNU with my photograph, calling for my death. Today also, we are scared since the lynch mob still exists. There were several attempts to attack Kanhaiya. It may happen with us also. 
So life is not the same as it was one and half months back.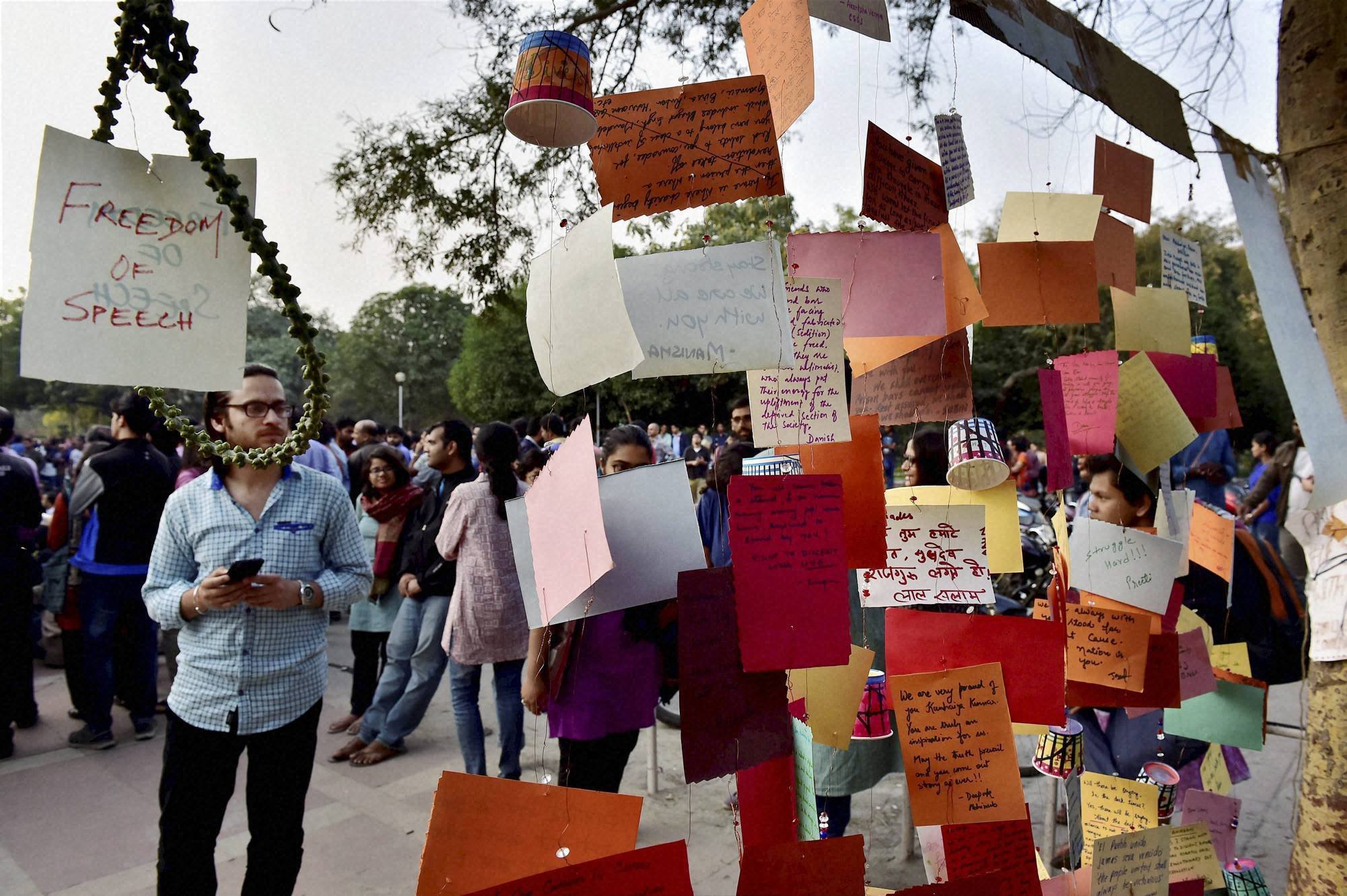 Life is going to be very different from now. I don't know what is going to happen in the coming days.
SW: Do you consider yourself lucky that you got arrested and due legal process was followed under a constant media gaze?
Anirban: Of course. I mean there are two levels at which we were lucky. I don't think Pansare, Kalburgi and Dabholkar got a chance for any trial. They were just killed on the streets. There were no charges, nor any trial. We are lucky that we at least got that chance.
We are also lucky due to our class background, the fact that we are JNU students and the fact that civil society and democratic forces stood with us. 
SW: How were you treated by the police in custody?
Anirban: I think my presence was kind of destabilizing that pattern. They would have rather wanted me to be not there. Or they would have also wanted me to be a Muslim.
Umar: It started much before our arrest. It started with the my profiling in the media. I have no qualms in saying that this started only because of my religious identity. 
I remember after coming out I had said 'My name is Umar Khalid and I'm not a terrorist.' All the cops found it very amusing. So the every interrogation would start with policemen in Haryanvi saying 'Tu apne aap ko Shahrukh Khan samajhta hai?'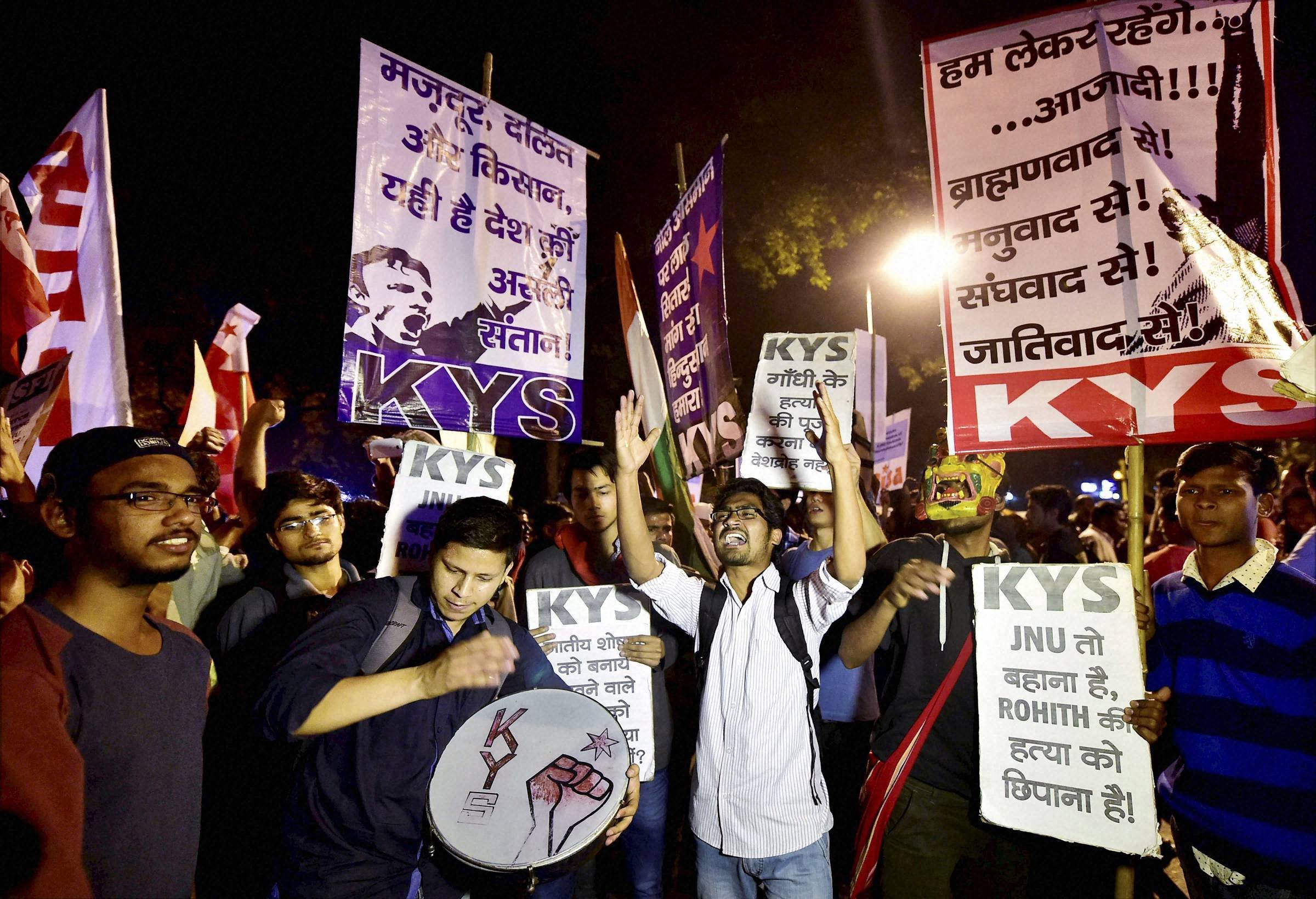 At one point of time, I thought it was not only my trial but that of entire Muslim community. I had to pass a patriotism test. So the cops gave me an example of Dr APJ Abul Kalam saying he's such a nationalist Muslim and look at you 'Jis Thaali Mai Khaate Ho Usi Mai Cheadh Karte Ho.'
A Hindu does not have to pass through a patriotism test but a Muslim has to.
SW: Will JNU still discuss Afzal Guru and Maqbool Bhat in the future?
Anirban: That's for the students to decide. We believe, in any university, there should be a space to discuss anything and everything. There should be space to differ also. 
Umar: A university which does not allow dissent becomes a prison. Not just Afzal Guru and Maqbool Bhat but any issue. Every student has a right to put forward their opinions. 
If we call ourselves a democracy we should be given that space. If we are not given that space, it's a question mark on the claims of being a democracy. 
SW: What led you to go in hiding and then surrender?
Anirban: On the first night of our arrest the attitude of police was very intimidating. I can encapsulate the time of hiding in one sentence: waiting for the midnight knock. 
But when we saw students and teachers on TV marching through the streets in thousands, it gave us enormous confidence even during the hiding.
Umar: We were not hiding from the law but from this extra-judicial arm, from this lynch-mob. At the same time we heard the Delhi Police has issued look-out notices for us and it has listed us as absconders and fugitives. We were never absconding nor were we fugitives. We had done nothing wrong. That moment we decided to come back and surrender before the police. We decided to go through the legal process.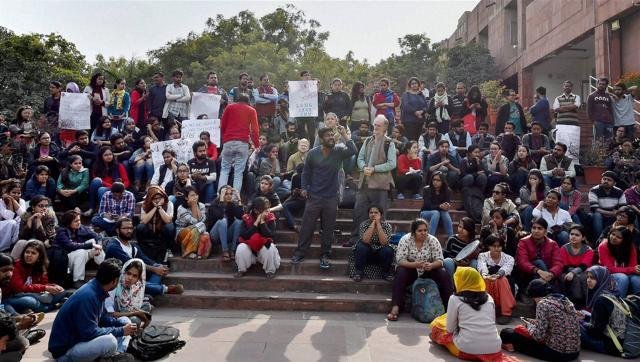 The bail order says a case of sedition cannot be made out. We stand vindicated. The fight will continue till the sedition charges are not scrapped. 
SW: The role of university administration in the crisis has been at the centre of the whole debate. Your views?
Anirban: When universities are taken over and attempts are made to convert them into shakhas of the RSS by appointing RSS-affiliated puppets in the administration from Vice-Chancellor to Registrar, then there's no need for a Shutdown JNU hashtag. What they are trying to do by suppressing dissent, they are shutting down JNU, which we shouldn't allow.
Umar: Shameful is the word. Our recently appointed VC undid in a week what was built in four decades. Allowing police into the campus to arrest students was unthinkable. Nothing happened which warranted an arrest. Nothing warranted the kind of witch-hunt that was there. 
It's a Kafkasque trial that you have proven someone guilty and then you start the trial, which is not actually to look at facts and decide whether someone is guilty or not. But it's actually to pronounce someone guilty and then look for facts.  
Feature image source: PTI