The Reserve Bank of India on Saturday said that linking bio-metric identity number Aadhaar with bank accounts is mandatory, thus putting an end to all the confusion around it.
The clarification came after a few media reports quoted a reply to a Right to Information (RTI) application which said that the RBI has not issued any order for mandatory Aadhaar linkage with bank accounts.
"Some news items have appeared in a section of the media quoting a reply to a Right to Information Act application that Aadhaar number linkage with bank accounts is not mandatory.
The Reserve Bank clarifies that, in applicable cases, linkage of Aadhaar number to bank account is mandatory under the Prevention of Money-laundering (Maintenance of Records) Second Amendment Rules, 2017 published in the Official Gazette on June 1, 2017. These Rules have statutory force and, as such, banks have to implement them without awaiting further instructions," it said.
An RTI query filed by news website MoneyLife India which was published on October 18 has stated that RBI never said that linking bank accounts with Aadhaar is mandatory.
"The Government has issued a Gazette Notification GSR 538(E) dated 1 June 2017 regarding Prevention of Money laundering (Maintenance of Records) Second Amendment Rules, 2017, inter-alia, making furnishing of Aadhaar (for those individuals who are eligible to be enrolled for Aadhaar) and permanent number (PAN) mandatory for opening a bank account. It may be noted that Reserve Bank has not yet issued instruction in this regard," the report said.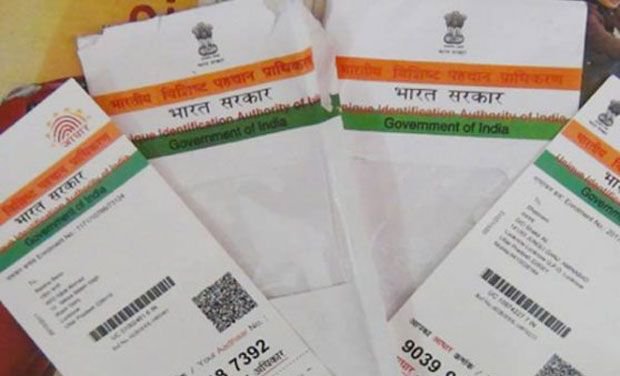 In June, the government had made Aadhaar mandatory for opening bank accounts as well as for any financial transaction of Rs 50,000 and above.
Existing bank account holders have been asked to furnish the Aadhaar number issued by the Unique Identification Authority of India (UIDAI) by December 31, 2017, failing which the account will cease to be operational, the government notification had said.
Meanwhile, a writ in the Supreme Court on Sunday has questioned the constitutional validity of the Reserve Bank of India's decision to make its linkage with bank accounts mandatory, adding strength to pending pleas challenging the unique identification on the grounds of violation of privacy. It has been filed by scholar and activist Kalyani Menon Sen who has also challenged the validity of the March 23 circular issued by the department of telecommunication making it mandatory for citizens to link their mobile phones with Aadhaar as it violates individual's right to privacy, reports Economic Times.
(Feature image source: AFP)