A day after daring daylight jailbreak in Nabha, Punjab, Khalistan Liberation Force Chief Harminder Mintoo was arrested from Delhi today (Monday). It was a joint operation by the Punjab Police and the Special Crime Branch of the Delhi Police.
Mintoo, who along with five others escaped from the high security jail in Nabha on Sunday, had been in jail since 2014 when he was arrested from New Delhi airport on return from Thailand.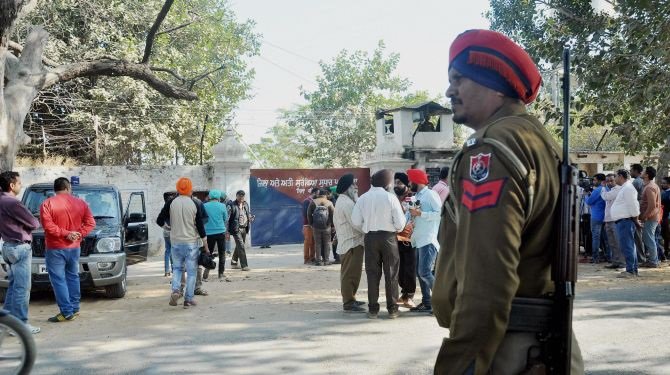 Here's is all you need to know about him:
Harminder Singh Saini alias Mintoo, now 49 and hailing from Dalli village in Jalandhar district, is the current head of banned separatist outfit Khalistan Liberation Front (KLF)
Founded in 1986 by Aroor Singh and Sukhwinder Singh Babbar as part of the Khalistan movement to create a Sikh homeland via armed struggle, KLF was banned in 1995 after the Indian government listed it as one among the four major militant groups of the separatist movement.
Since its formation, the group has been accused of carrying out a number of terrorist activities and killings in 90s. In 1991, KLF – along with the Bhindranwale Tiger Force, the Khalistan Commando Force and the Sikh Students Federation – kidnapped the Romanian charge d'affaire, Liviu Radu, demanding release of some aides from jail.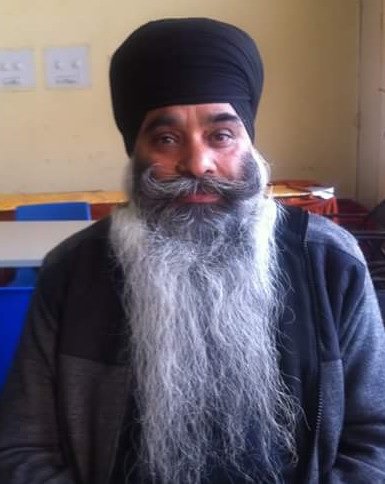 As per police, Mintoo joined the Khalistan movement in 90s under the influence of Pakistan-based terrorist leaders particularly Wadhawa Singh, the chief of Babbar Khalsa International (BKI), another militant outfit. But being ambitious and a good organiser, Mintoo went on to develop independent contacts with Pakistan's ISI as well as Europe and North America-based terrorist sympathisers.
In 2009, he left BKI and revived the defunct KLF in 2009 when he took over as its head
Mintoo operated from Thailand and frequented Pakistan, Europe and some South East countries such as Laos, Cambodia and Burma for terror funding and radicalising youth. 
He was arrested in 2014 from the New Delhi airport along with his key aide Gurpreet Singh alias Gopi after what the police said was a five-year operation.
On his arrest, he had 12 cases registered against him across Punjab. These include attack on Sirsa-based Dera Sacha Sauda chief Gurmeet Ram Rahim Singh in 2008, killing RSS Punjab President Rulda Singh in 2009, murdering Dera Sacha Sauda manager Lilly Kumar in 2009, and again killing 1984 Anti-Sikh Riots main accused Dr Budh Parkash Kashyap in 2009. Police also said that Gopi was tasked with killing several Hindi leaders in 2013 to disturb peace but the plan was foiled by Punjab police.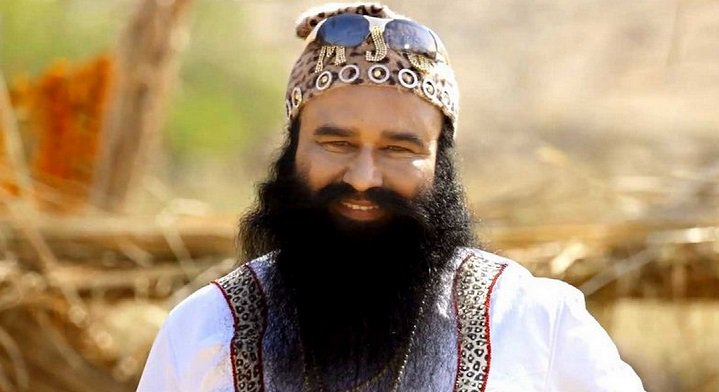 He has secured bail in two of these cases and was was about to get bail in the third. In fact, as per his lawyer Jaspal Singh Manjhpur, Mintoo could be legally released soon because he was accused of only being a conspirator in all cases and not the perpetrator. The lawyer said there was no need for Mintoo to flee, hinting that the entire fleeing episode could be staged.
As per this report, Mintoo's family runs a business in Goa and it is believed that they fled to Thailand after Mintoo was accused in a case of seizure of 24.5 kg explosive material and 25 detonators in Ludhiana in 2008