There's a reason that Barack Obama is the coolest US president ever! And a new video the White House posted on Monday evening is further evidence to that.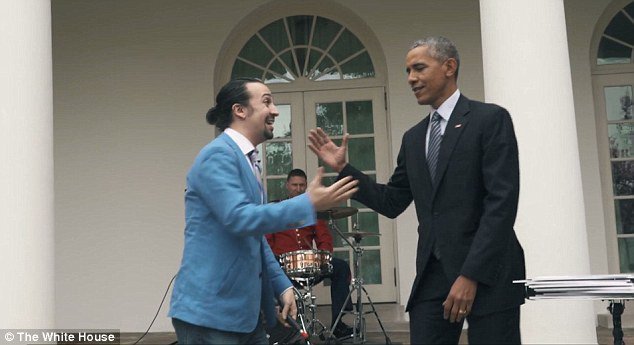 When the cast of the acclaimed Broadway musical 'Hamilton' was visiting the White House they decide to have some fun with POTUS. 
Called "Rose Garden Freestyle," the 103-second video features Miranda creating a freestyle rap based on words that were printed to index cards held by Obama.
 "I hope I don't drop these cards," the president said, before adding, "drop the beat.
"You think that's going viral?" A confident Obama asked after Miranda at the end of his rap.
Yes indeed, Mr President! 
Watch this awesome video here: