Lionel Messi reclaimed the FIFA Ballon d'Or award for the world player of the year on Monday from his great rival Cristiano Ronaldo who had walked off with the award for the previous two years.
The Barcelona and Argentina forward took 41.33 percent of the votes followed by the Portuguese and Real Madrid forward (27.76 percent), with Brazil and Barcelona forward Neymar third (7.86 per cent).
"It is a very special moment for me to be back here on this stage, winning again another Ballon d'Or after being there in the audience watching Cristiano win," said Messi as he accepted the award at the end of a drawn-out 90-minute ceremony.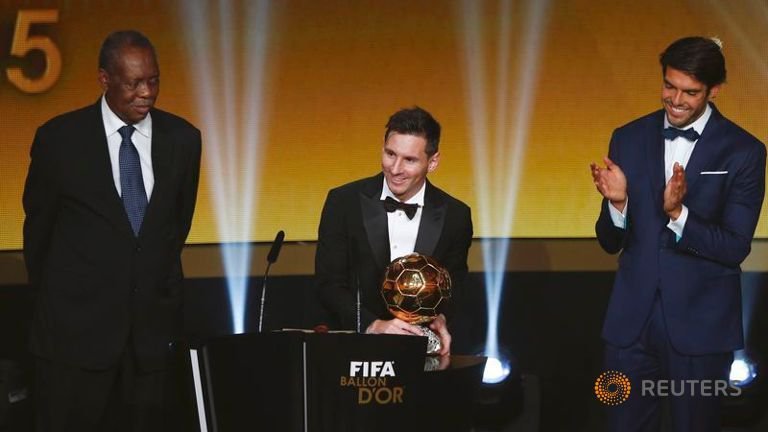 "It's incredible this is my fifth."
Barcelona's Luis Enrique was voted coach of the year while United States World Cup winner Carli Lloyd, who scored a hat-trick in the final against Japan, was named women's player of the year.
Initially started as the FIFA World Player of the Year award in 1991, it became known as the Ballon d'Or after merging with France Football's European footballer of the year award in 2010.
The award, shared exclusively between Messi and Real Madrid's Ronaldo since Brazilian Kaka won in 2007, has been heavily promoted by FIFA and was broadcast to 190 countries with 1,100 guests including players and coaches attending the ceremony.
In terms of individual achievement, Ronaldo had slightly the better in the last year, scoring 54 goals in 52 games for Real Madrid, compared to Messi's 48 in 53.
But it is not everyone's cup of tea and some critics, such as Arsenal coach Arsene Wenger, say it is not appropriate in a team sport.
"I'm a big enemy of the Ballon d'Or. Who will win it? You know as well as I do that it's certainly Messi who will win it. I think so. Overall I'm not a big fan of that," the Frenchman said earlier on Monday.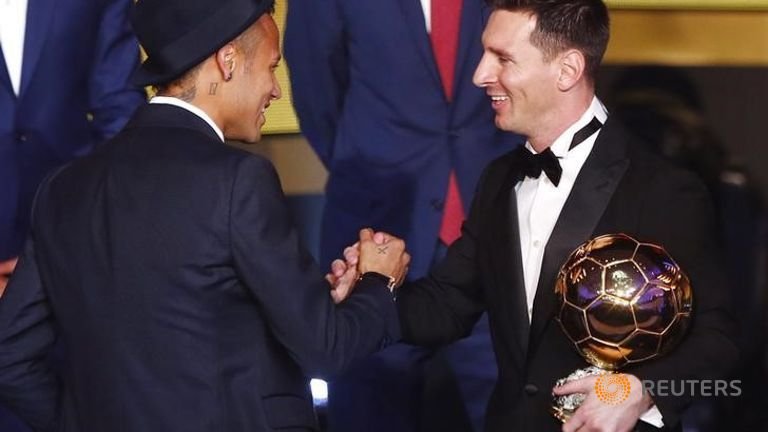 The breakdown presented by FIFA also revealed tactical voting among the 165 national team coaches, 162 national team captains and 171 media representatives who cast votes.
Messi, eligible to vote as Argentina captain, named Barcelona team mates Luis Suarez, Neymar and Andres Iniesta as his top three.
Portugal captain Ronaldo choose three Real Madrid team mates — Karim Benzema, James Rodriguez and Gareth Bale.
Belgium captain Vincent Kompany opted for his compatriots Eden Hazard and Kevin de Bruyne as his top two.
More surprisingly, Spain captain Iker Casillas — the former Real Madrid goalkeeper who now plays for Portuguese club Porto — was among those who did not vote.
Feature image source: Reuters