Temperature continues to soar and the north Indian weather continues to go from hot to hotter. Do you find yourself sitting in an air-conditioned room, gulping glasses of a cool soft drink, a mug of cold-coffee or just chilled water owing to the unbearable heat outside? Are you avoiding stepping out as much as possible? Terrible, isn't it.
Have you spared a thought about the people who spend almost all of their working hours on streets? The autowallas , the rickshaw walas , the homeless, the construction workers, the traffic police and many many more. Out on the burning roads and melting tar and a trees that can't bring enough respite from the harsh sun.
I went around New Delhi on a hot summer morning and came across the heatwave-bearing citizens of the national capital city.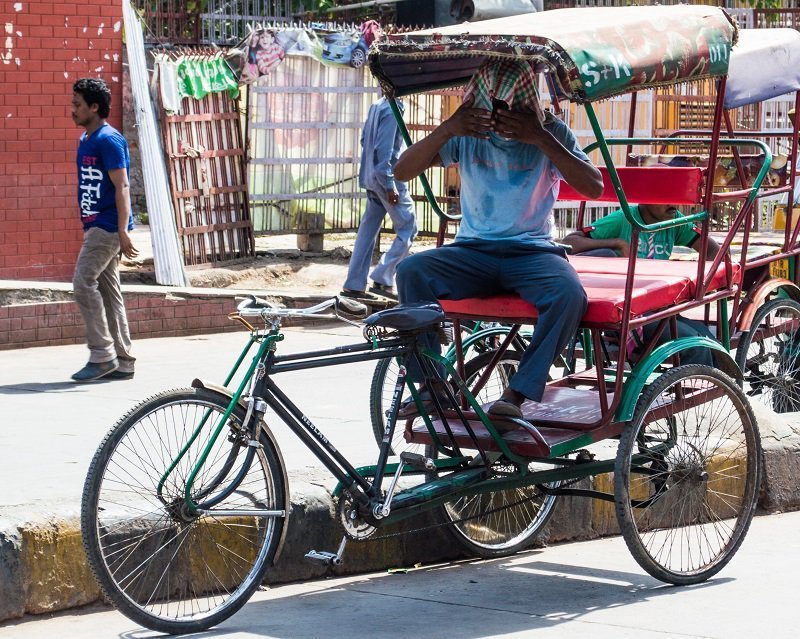 A cycle-rickshaw wala wipes sweat off his face after a tiring ride of 5 kms, near Old Delhi Railway Station.
"I am illiterate but I know what are the basic necessities of a human being during summers. Hence, the water serving job in this scorching heat," says the pani-wala while filling a glass of water for me. One glass costs 2 rupees.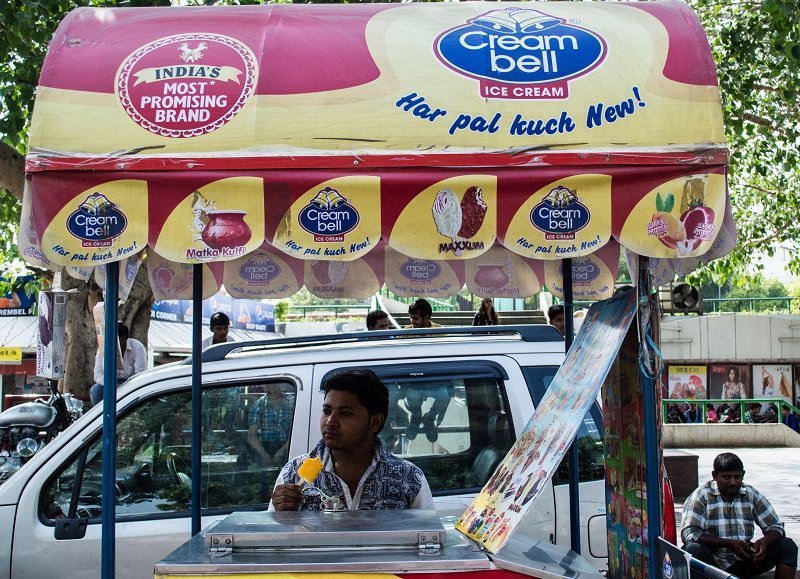 "It's so hot! I am eating ice-cream from my own ice-cream cart," he said while taking a bite from the orange bar.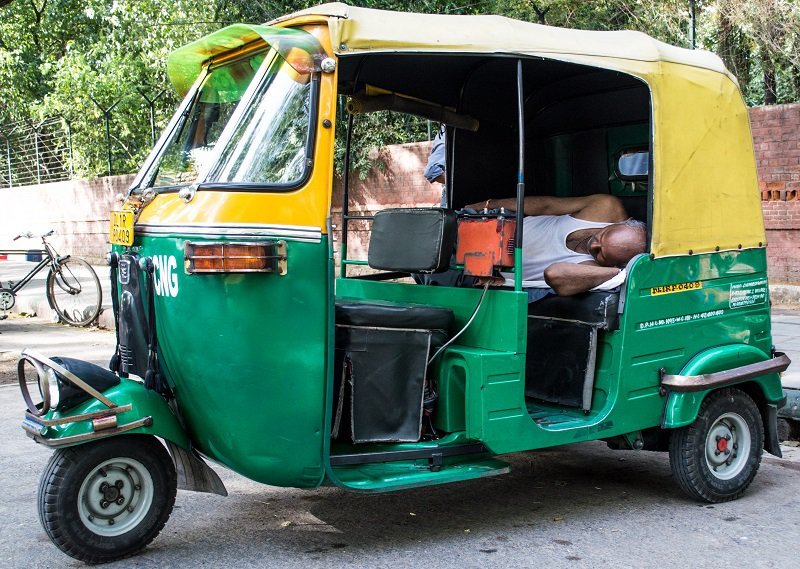 While I was heading towards India Gate, I saw this autowala napping in his auto under a shady tree.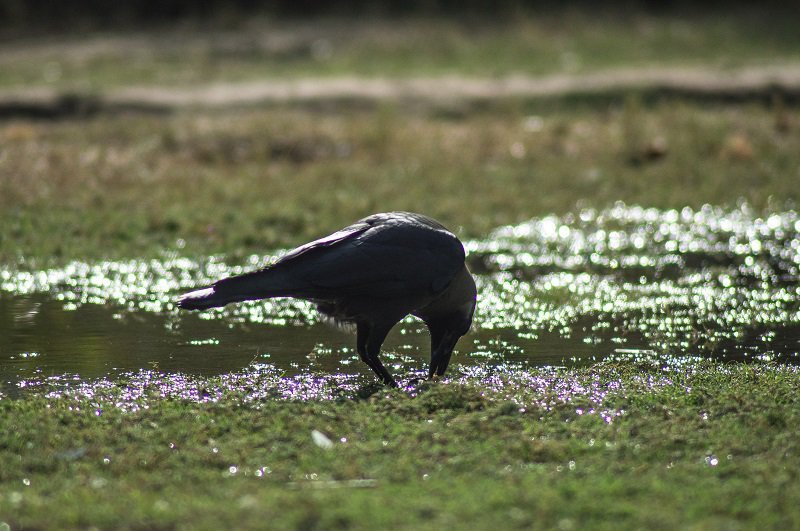 Not just humans, even the birds are thirsty!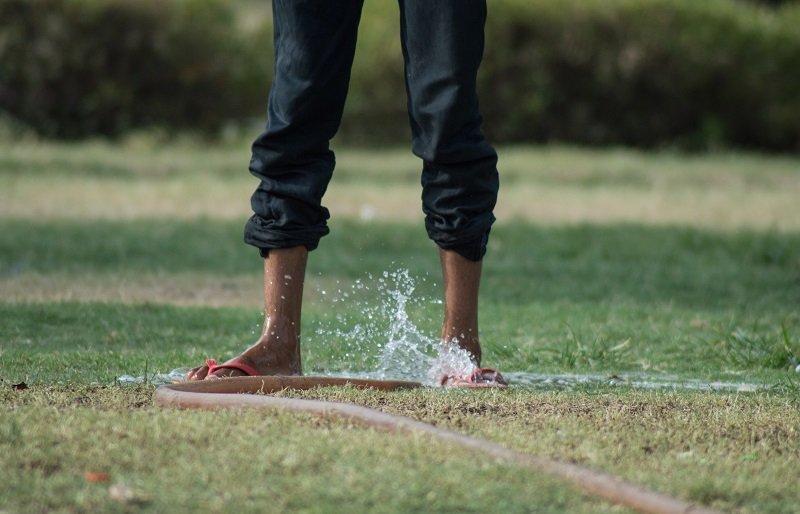 Bhel-puri wala cools his feet.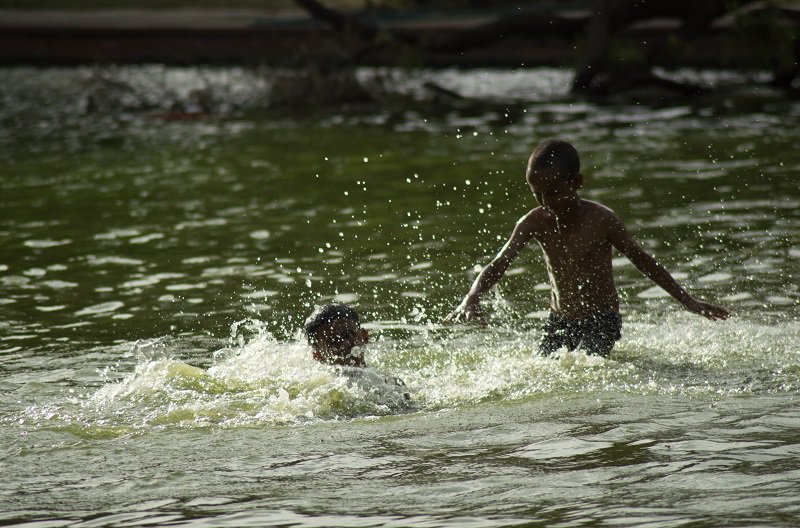 Nothing could be more refreshing than splashing in a pool of water. I had to try hard to keep myself from jumping in as I saw these kids have fun.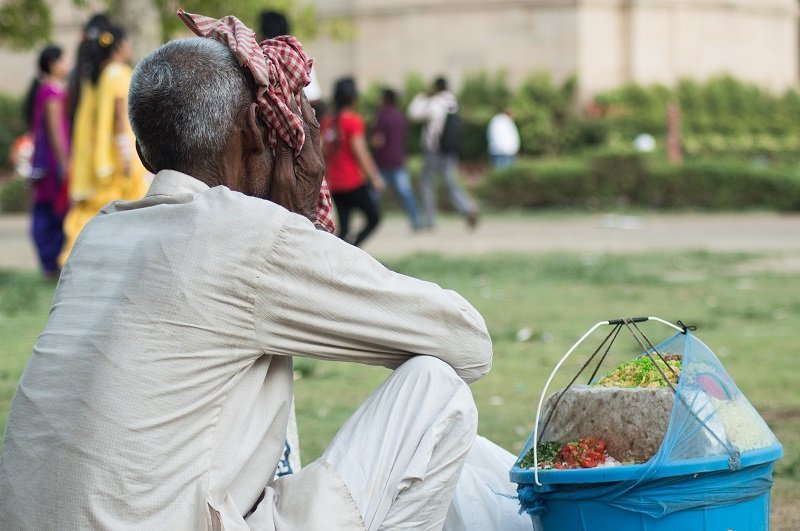 "I haven't earned a penny yet and its 4pm already. I don't know how much money I will take back home today," said the old chana-wala as he wiped sweat off his face, waiting for customers.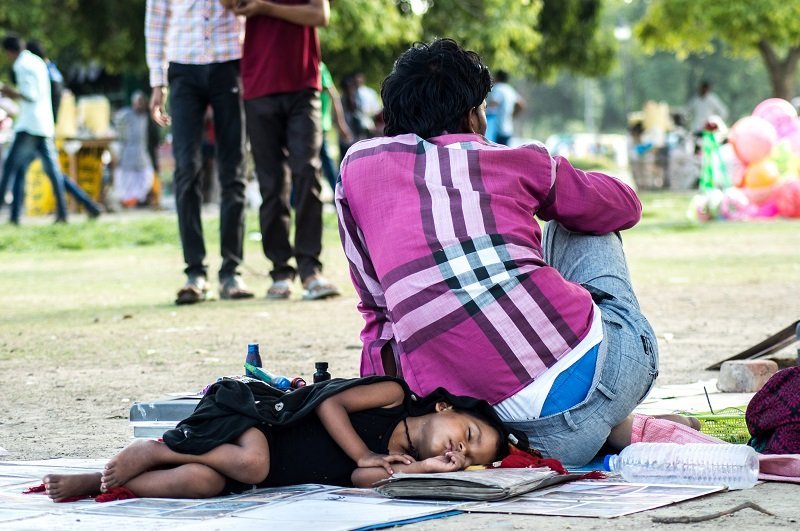 This street tattoo artist waits for customers while his 5-year-old daughter sleeps next to him in the burning heat.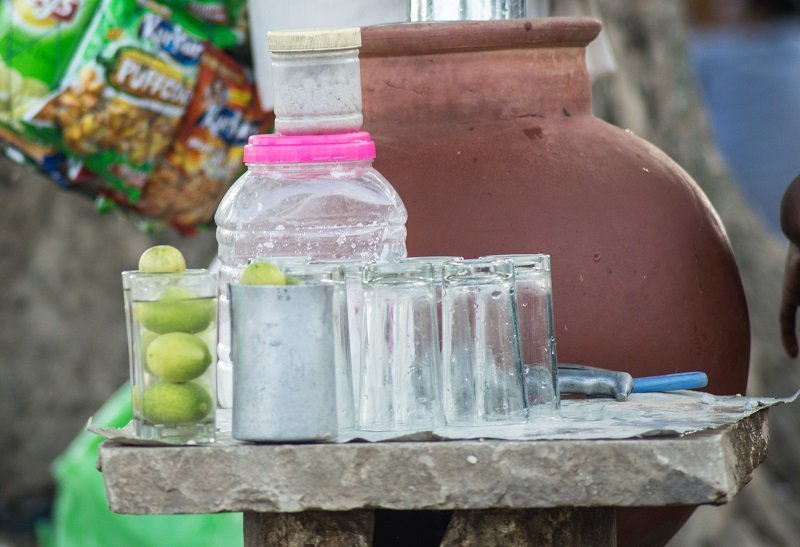 Nimboo pani, the best rescue and remedy from a heat-stroke in summers.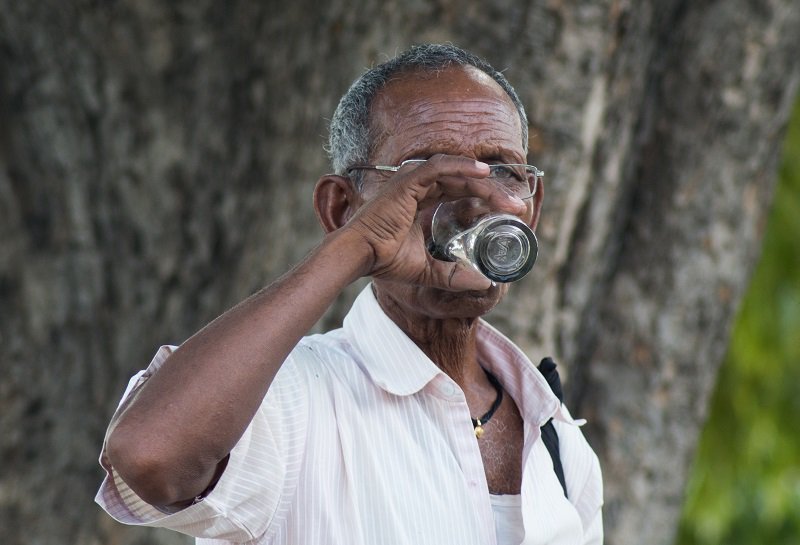 "I drink almost 20 glasses of water and 10 glasses of nimboo pani everyday while working in this ground," said the gardener at India Gate after gulping down two glasses of water.
So, you think you are having a hard time this summer? Try stepping in their shoes.
(All pictures taken by ScoopWhoop photojournalist Sneha Mitra)