With noisy protests continuing to stall Parliament for the third week, BJP veteran L K Advani today expressed deep distress over the way the Lok Sabha proceedings were being conducted, saying neither the Speaker nor the Parliamentary Affairs Minister was running the House.
A visibly agitated Advani was heard expressing his unhappiness to Parliamentary Affairs Minister Ananth Kumar over the continuing protests in the House at a time when some opposition members had even come to the side of Treasury benches raising slogans in the Well.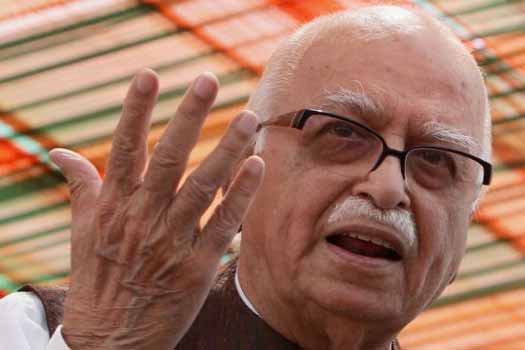 "Neither the Speaker nor the Parliamentary Affairs Minister is running the House," he was heard remarking just before the House was adjourned 15 minutes ahead of the lunch recess, amid slogan-shouting by Congress and TMC members.
"I am going to tell the Speaker that she is not running the House … I am going to say it publicly. Both sides are a party to this," he said as Kumar was seen pacifying the senior parliamentarian. He also pointed to the media gallery, apparently suggesting that his comments will be reported.
As the House was adjourned, the 89-year-old leader asked a Lok Sabha official till what time it has been adjourned. When told that it was till 1400 hours, he snapped, "Why not sine die?"
Earlier too, Advani was seen expressing his displeasure over the situation in the House to Kumar.
Feature Image Source: PTI