Someone famously said that to make queer-themed film in India, you need to scale a mountain of efforts and then make a clean jump from the peak. Okay, I made that up. But it might as well be the gospel truth. Think about it, till Kapoor & Sons released last year, the only gay-themed Bollywood film to break even in the box office was My Brother Nikhil in 2005. Bengali cinema had a stray Aarekti Premer Golpo (2010) or Memories In March (2010), but they were Rituparno Ghosh films, and the Bengali film audience used to make special allowances for him. 
As consumers. we treat queer-themed movies like blue cheese. We want it in our fridge for the sake of variety, but never take a bite.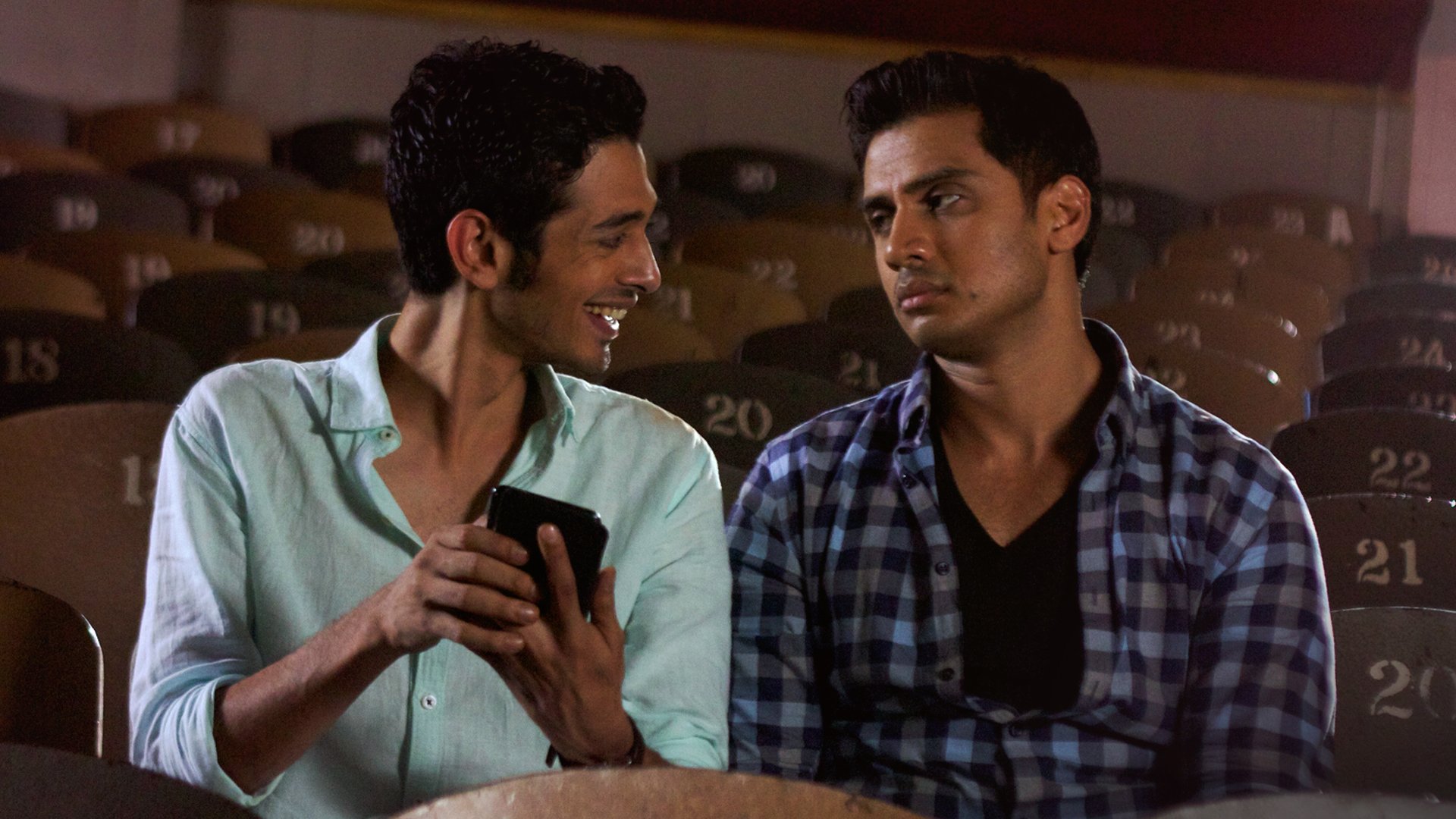 Sudhanshu Saria's LOEV, comes at a strange time for the Indian film consumer.  I am tempted to say ripe time, but I will settle for strange, primarily because filmmaking in India is tinted with Pahalaj Nihalani lens now. 
 LOEV, as a film, is startlingly comfortable in its skin. It doesn't make excuses for its central characters and their sexual orientations. It evades creaky norms, for most parts, without making any bones about it. 
LOEV, according to me, is one of the  most accomplished gay-themed Indian film to come out of India. I say this without a speck of a doubt. 
Saahil ( a luminous Dhruv Ganesh) is a 20 something Mumbai-based musician who is yet to get the big break. He lives with his irresponsible but charming boyfriend, Alex, who spends most of his screentime offending Saahil. He does man things like habitually forgetting to pay the electricity bill and keeping the gas knob on. He probably leaves the wet towel on the bed too, but we are not shown that. Clearly, Saahil is the designated rock of the relationship.  It's a prescribed existence, but not an unhappy one.
When we are introduced to him, Saahil is fretting about his pitch-dark apartment (boyfriend has forgotten to pay the bill). He is worried that he will be late to receive his school friend Jai (Shiv Pandit), at the airport. As soon as Saahil meets Jai at the airport, the audience knows the film is about their love story. They head out for a weekend trip to Mahabaleshwar, where old sparks are rekindled. When they return to Mumbai, their friendship takes a definitive turn.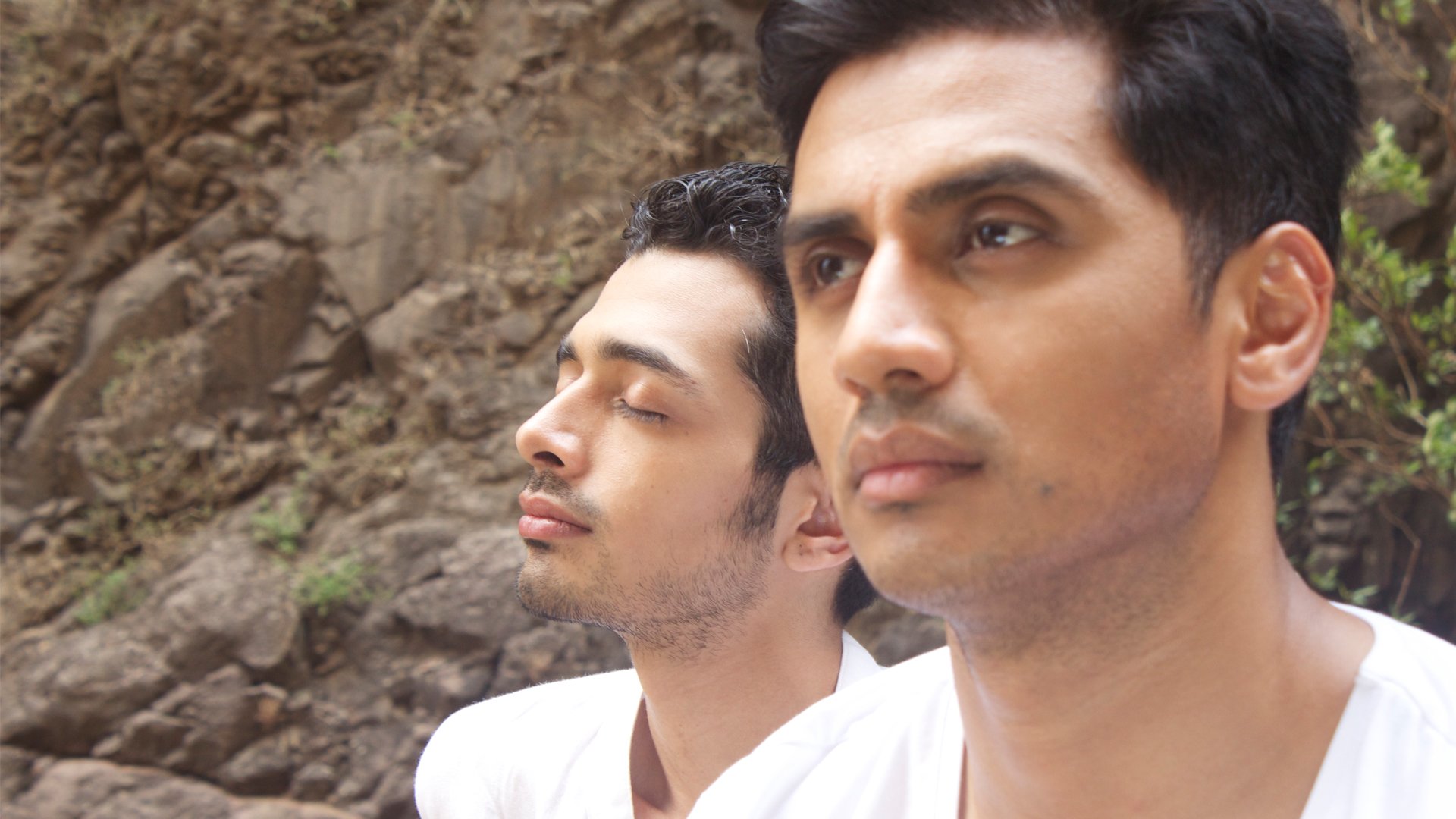 Sudhanshu Saria is  clearly focused on languorous pauses and non-events in LOEV. But that doesn't make it a tedious watch at all. Saria, belongs to that rare breed of filmmakers who have the  ability to find  drama and comedy in the tiny shifts of everyday life. 
There is poetry in most frames of the gloriously-shot LOEV. But like in all good works of quiet realism, the beauty is incidental and, strangely, private. 
Indeed, LOEV is a intensely private character study of two urban gay men, who have moved beyond the initial struggles of coming out. 
The protagonists of LOEV  have made a clear choice of not wearing the cloak of victimhood, and that makes them paradoxically vulnerable to the whims of the world around them. As Jai and Saahil drive drown the Western Ghats in an open convertible, as they goof about the hills, you worry for them. 
Saria, chooses to  reassure you. 
When a bemused gateman raises an eyebrow as Saahil and Jai walk hand-in-hand into a Mahabaleshwar resort, they pointedly ignore him. 
Yes, there is harrowing discrimination and LGBTQ acceptance is far from a reality in India. 
But THIS is also what it means to be gay in my country. 
LOEV is available on Netflix now.