-Yogi Adithanath
The BJP has taken an early lead as counting of the ballot for the 542 Lok Sabha seats continues across the country. 
The BJP was leading in over 300 seats and the Congress had over a 100 seats at around 9:30 am.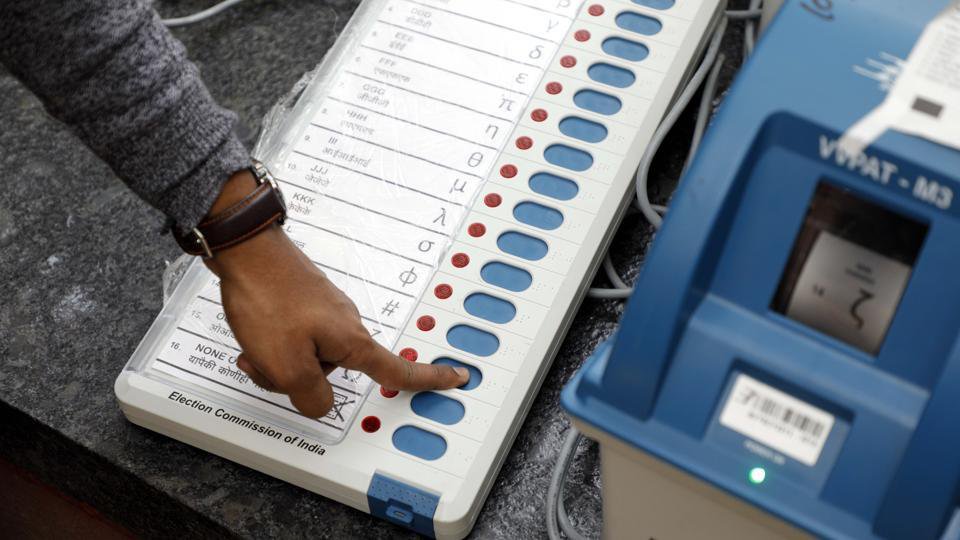 This is the first time in a Lok Sabha election that results of voting machines will be matched with VVPATs or slips generated by paper trail machines.
I want to congratulate Prime Minister Modi for this victory. BJP is touching 300 mark for the first time & NDA is touching 350. I also congratulate the party President Amit Shah. 
13:09 PM: Congress fails to capitalise on assembly poll victories, trails in Rajasthan, MP, Chhattisgarh
12:57 PM: Jagan Reddy May Be Sworn-In For Andhra Top Job On May 30.
12:56 PM: Goa: BJP loses Parrikar's Panaji Assembly seat to Congress.
Union Minister Rajnath Singh on Lok Sabha Election results: 
12:36 PM: Andhra Pradesh assembly election trends: YSRCP leading on 149 seats, TDP leading on 25 seats and Janasena Party leading on 1 seat
12:35 PM: AIADMK workers protesting outside the counting centre at Queen Mary's College in Chennai, alleging tampering of EVMs and fraud in counting.
12:35 PM: BJP parliamentary board meeting to be held later today. PM Modi to meet BJP workers at the party office at 5:30 pm today.
12:34 PM: 
12:33 PM: BJP's Gautam Gambhir leading from East Delhi against AAP's Aatishi. 
12:30 PM: Andhra Pradesh Chief Minister N Chandrababu Naidu is likely to tender his resignation later today.
12:29 AM: BJD leading on 94 seats, BJP on 28 seats, Congress on 12 seats, CPI-M on 1 seat, JMM on 1 seat and Independent on 1 seat
12:28 PM:
12:25 PM: In Tamil Nadu, MK Stalin might be the only hope for Congress
Tamil Nadu, along with Punjab, is quite likely to be the only saving grace for Congress, in what thye had called the make or break elections. 
11:52 AM: 
11:50 AM: BJP leader Dr Sambit Patra leading by over 700 votes from Odisha's Puri Lok Sabha Constituency.
11:50 AM: 
11:27 AM: Senior Congress leader Jyotiraditya Scindia trails in Lok Sabha constituency of Guna. The 48-year-old is a key face in the new guard of INC and a trusted adviser of Rahul Gandhi.
11:19 AM: A see-saw is on in Amethi between BJP's Smriti Irani and Rahul Gandhi. But Gandhi was guaranteed a victory in Kerala's Wayanad where he is leading by over 1 lakh votes over his Left rival.
Updating…