The Parliament doesn't get much work done. That much we know. But everytime we watch them on Lok Sabha TV, the MPs — when not protesting something — seem to be engaged in an animated conversation.
Now, thanks to MP Supriya Sule, the daughter of NCP supremo Sharad Pawar, we know the truth of those conversations.
Sule said,"So we gossip with other MPs which is common unlike in your classrooms. And to the people who watch from top (gallery) or on TV, you'll think we are discussing 'national issues'. If you saw me talking to an MP from Chennai you might think we having a big discussion on the Chennai rains. We don't discuss anything like that. 'Where did you get your sari from, where did I get my sari from.' We gossip all this. Don't you gossip in the same way?"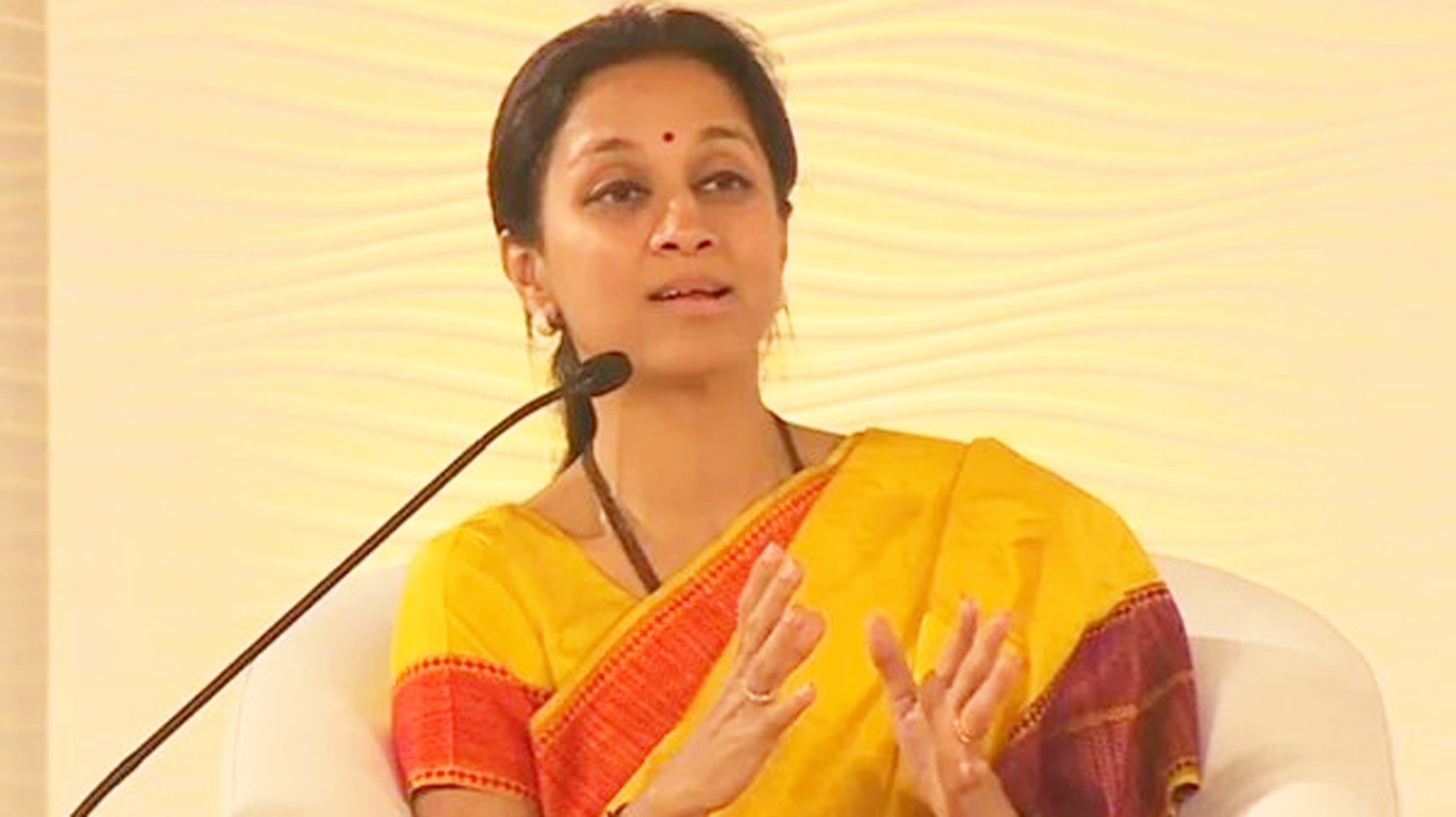 Sule revealed that parliamentarians do indulge in small talk and gossip amidst talks on serious issues, especially when speeches at Parliament get repetitive reports while speaking to a group of young girls at the 'Anandicha Ustav 2016' programme in Nasik about how one loses interest during lectures, when she cited the example of lengthy Parliament sessions, reports NDTV.
Though, Sule's candid conversation took place outside the Parliament, this revelation speaks a lot about Parliamentarians who have played instrumental role in session dismissals in the past.
Here is the full video:
She later clarified that the remarks were made in jest and not meant to be taken seriously.