For a long time, Bajrang Dal and other fringe activists have wreaked havoc for couples who dare to venture out to celebrate Valentine's Day. Assuming the role of moral custodians, these activists have resorted to beating, embarrassing, harassing and even marrying off couples on 14th February. 
This year, though, as a sort of relief for the youth, they have decided to abstain from violence and not resort to moral policing.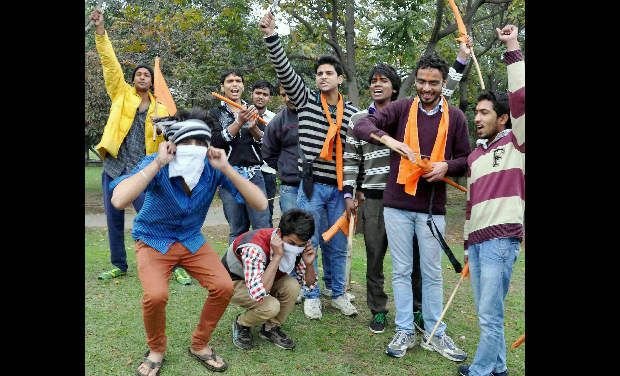 You ask, why? Is it because they had a change of heart? Sorry, No.
All of it seems to be part of a strategy ahead of the UP assembly polls in 2017. A record number of young voters are will be voting in the upcoming elections this time, and upsetting them would lead to a dampening of prospects for parties like the BJP.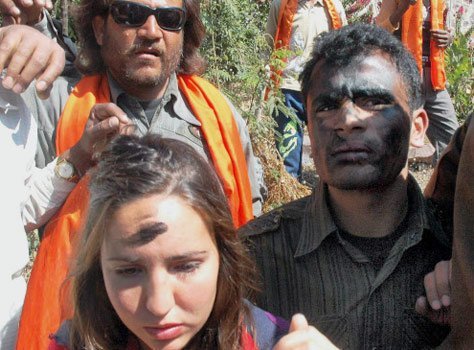 Bajrang Dal and Shiv Sena have both been asked to not misbehave with couples on February 14 this year. They have received instructions to avoid any negative publicity and not to "interfere with couples", The Indian Express reported.
Bajrang Dal's convener for UP and Uttarakhand, Surendra Mishra, said that the "acts that couples indulge in" on roads and at public places on Valentine's Day is "similar to nature of animals" and interfering with them is useless.
"National head of Shiv Sena's youth wing, Aditya Thackeray, has issued strict directions to not misbehave with any boy or girl on Valentine's Day… We are not going to assault any couple. If any worker will misbehave or assault any couple, he will be expelled from the party," Shiv Sena's UP head Anil Singh was quoted as saying by The Indian Express.
So, this is what they will be doing instead.
These organisations are running campaigns on Facebook and WhatsApp to dissaude the youth by saying, "there is no place for Valentine's Day in Indian culture" and that this day should be celebrated by expressing love for parents, pets and nature. The Bajrang Dal has already launched a 'Jan Jagran Abhiyan' ahead of V-Day for 'educating' the youth as per a TOI report.