The government today appointed vice chief of army staff Lt Gen Bipin Rawat as the new Army chief superseding his two senior officers, while vice chief of air staff Air Marshal B S Dhanoa has been made the new chief of the Indian Air Force.
"Government has decided to appoint Lt Gen Bipin Rawat, vice chief of army staff, as the next chief of army staff with effect from afternoon of December 31," the Defence Ministry said in a tweet.
Govt has decided to appt Lt. Gen Bipin Rawat as next Chief of Army Staff wef afternoon of Dec 31. @adgpi

— DPR (@SpokespersonMoD) December 17, 2016
It also tweeted that Air Marshal B S Dhanoa will take over as IAF chief with effect from afternoon of December 31.
Rawat will replace General Dalbir Singh, while Dhanoa will take over from IAF chief Arup Raha.
Govt has decided to appoint Air Marshal BS Dhanoa as the next Chief of Air Staff wef afternoon of Dec 31. @IAF_MCC

— DPR (@SpokespersonMoD) December 17, 2016
Lt Gen Rawat, an infantry soldier, superseded senior most army commander Lt Gen Praveen Bakshi, who headed the Eastern Command and was next in line to be the army chief, besides Southern Command Chief P M Hariz.
Government sources said Lt gen Rawat was found best suited among the Lt Generals to deal with emerging challenges, including a reorganized and restructured military force in the north, continuing terrorism and proxy war from the west, and the situation in the North-East.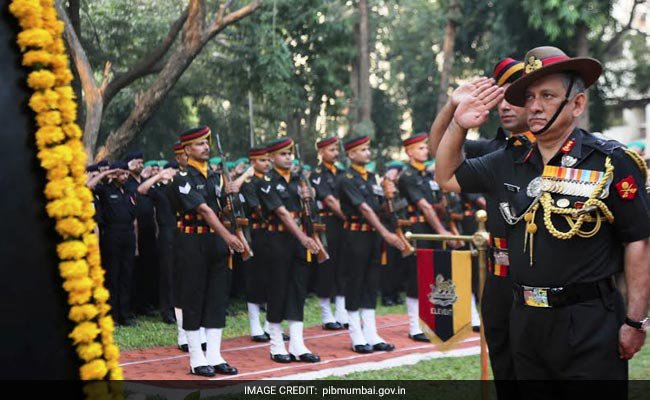 He is known for his balanced approach towards soldiering, compassion, and connect with civil society.
His experience as GOC-in-C Southern Army Command in Mechanised Warfare has been focused towards the western borders, in coordination with the other two services, the sources said.
Supersesion in the army is not new though there has not been any such instances in the recent past. In 1983, the then Prime Minister Indira Gandhi had appointed Lt Gen A S Vaidya as army chief superseding Lt Gen S K Sinha, who resigned in protest.
Earlier in 1972, the Gandhi government side-stepped the very popular Lt General P S Bhagat, one of the handful of Indian Victoria Cross awardees from World War II, who was in line to succeed General (later Field Marshal) Sam Manekshaw. This was done by giving his junior, General G G Bewoor a year's extension, during which time Bhagat retired. Bewoor, thus, succeeded Manekshaw.
Defence Ministry sources said the focus was on suitability and merit for the selection of the new Army chief.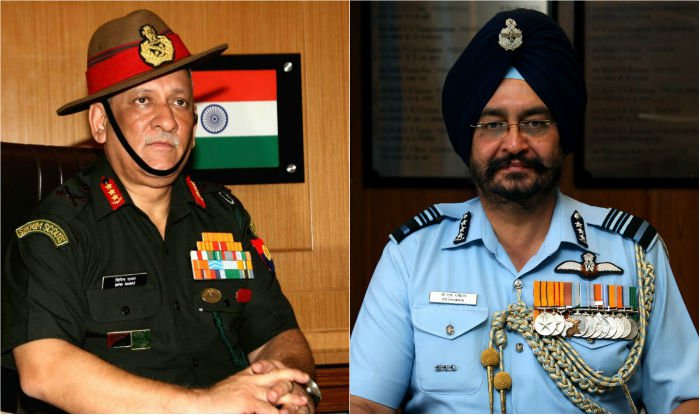 They said that Lt Gen Bakshi, an Armoured corps officer, spent most of his career in Jodhpur and had two postings in Kashmir but the positions he was in were not considered field posting.
The sources added that Lt Gen Hariz had no experience in operational areas in terms of counter insurgency or seeing action along the LoC.
With Lt Gen Rawat's sudden promotion as the army chief, the line of succession in the force will get affected.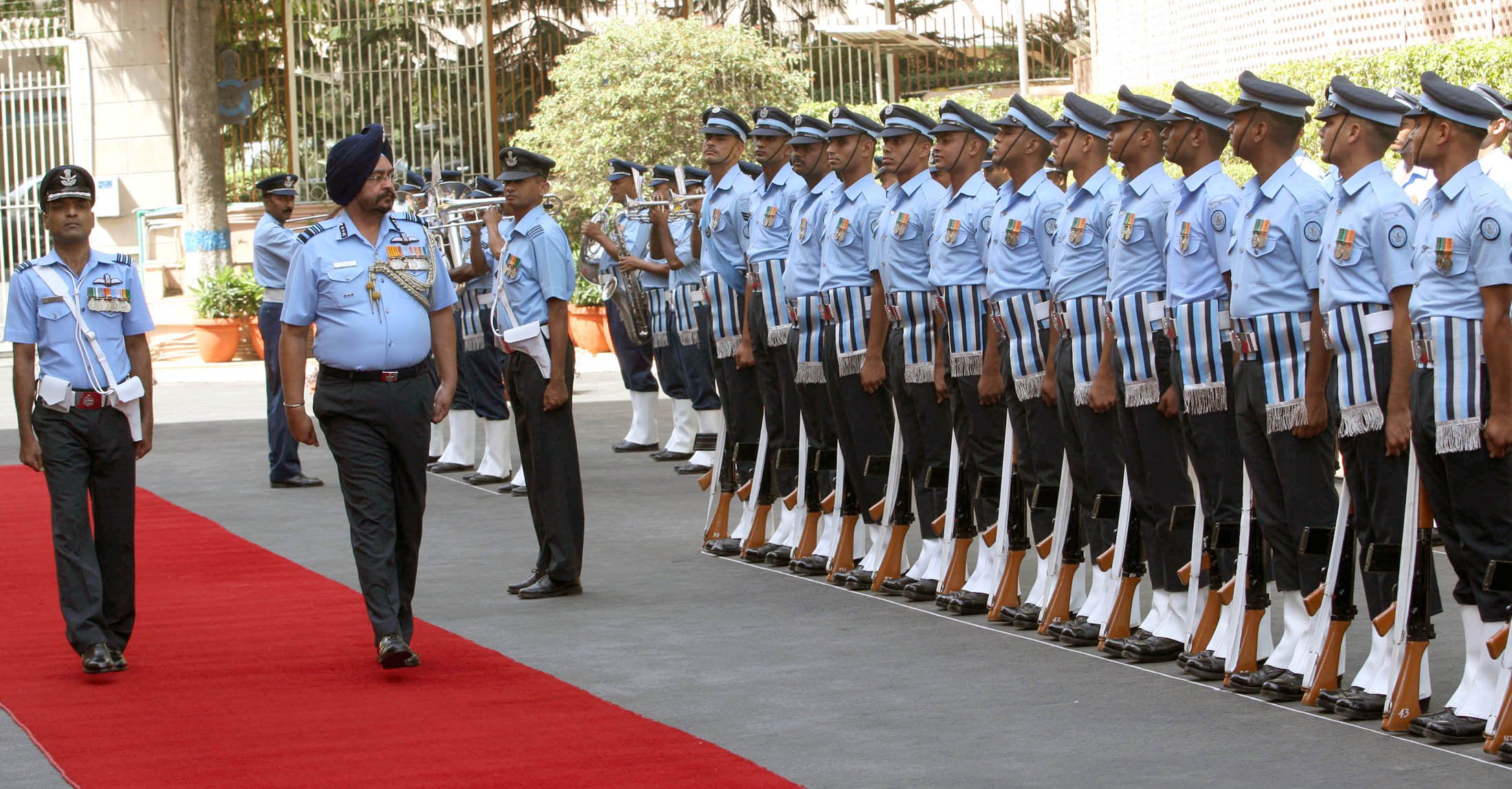 The IAF, which has also seen supersession in the past, was set for a smooth transition with Dhanoa, the first in line for the post, named its new chief.
He was commissioned into the fighter stream of the IAF in June 1978. He has served in various squadrons and in the Intelligence Directorate of Air Headquarters.
Rawat was commissioned in the Fifth Battalion of the Eleven Gorkha Rifles in December 1978, from IMA, Dehradun, where he was awarded the 'Sword of Honour'.
The General Officer has vast experience in high altitude warfare and counter insurgency operations.
He commanded an Infantry battalion along the Line of Actual Control in the Eastern sector, a Rashtriya Rifles sector and an Infantry Division in the Kashmir Valley. He has tenanted instructional appointments at Indian Military Academy, Dehradun and Army War College, Mhow.
Lt Gen Rawat also held important staff appointments at Directorate General of Military Operations and Military Secretary's Branch at Army Headquarters.
He has been Major General General Staff at HQ Eastern Command. The officer commanded a Multinational Brigade in a Chapter VII mission in the Democratic Republic of Congo (MONUC).
An alumni of Defence Services Staff College, Wellington, the Higher Command and National Defence College Courses, the General Officer, during the span of over 35 years of service in uniform, has been awarded for gallantry and distinguished service.
Prior to taking over as the VCOAS, Lt Gen Rawat was holding the post of the GOC-in-C, Southern Command.