The debate over nationalism and anti-national triggered by the JNU row has led to heated arguments, fiery exchanges and even violence against students, teachers and journalists. And now, among the latest to get branded as anti-national, is a professor from Lucknow University who is under fire simply for sharing a sympathetic post about Umar Khalid on Facebook.
While the social media is abuzz with opinions, videos and articles about the JNU row involving Kanhaiya Kumar and Umar Khalid, sociology professor Rajesh Mishra simply shared an opinion piece titled 'Umar Khalid, My Son' by DU Professor Apoorvanand on Facebook, The Times Of India reported.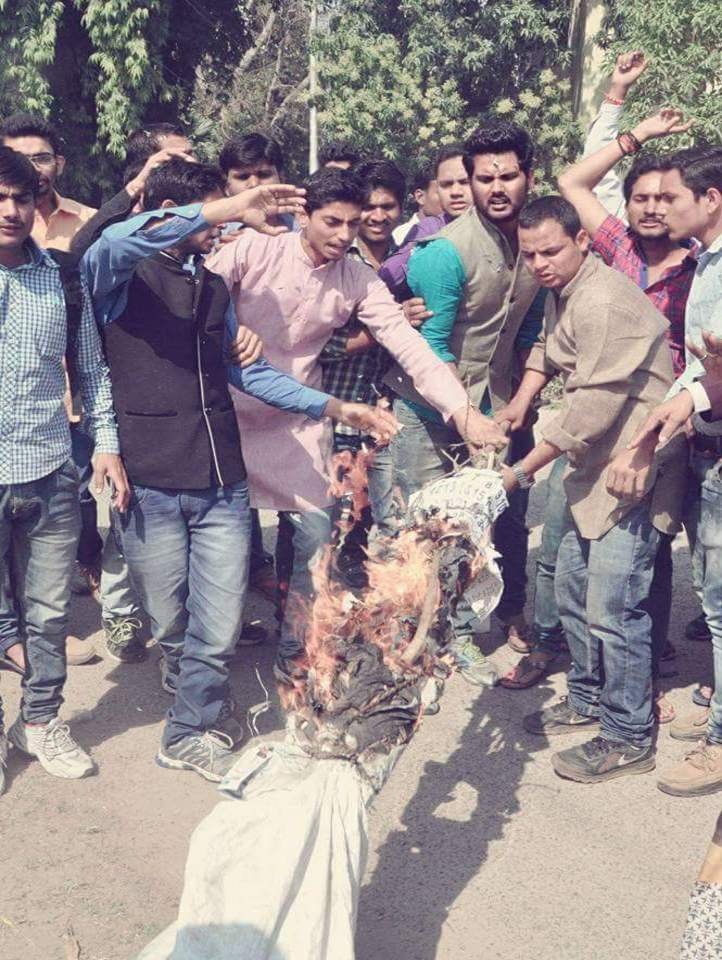 Snapshots of the article posed on Mishra's Facebook wall on February 23 were circulated on the social media and were seen across the campus. This was followed by protests in the Sociology Department where Mishra teaches, as ABVP leaders burnt his effigy and submitted a memorandum to the VC S B Nimse, demanding action against Mishra.
An ABVP spokesperson told The Indian Express,
"The professor claims these were not his views and he shared the write-up of another professor published in a newspaper. But our point is that one shares things which he or she supports, and supporting anti-national elements would not be allowed here."
The ABVP members who interrupted classes said they only told students about Mishra's actions, and they walked out of the class of their own accord. The situation improved when proctor Nishi Pandey pacified the students. She said, "Students should not be so decisive just by reading the Facebook posts."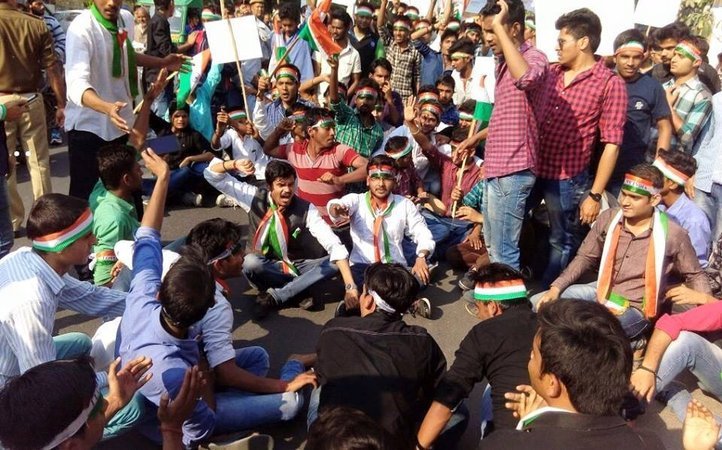 Meanwhile Mishra said he found the article "heart touching" and just shared some quotes, he wrote in a statement,
"While I myself is totally against any slogans in favour of Afzal Guru's extremist ideas, slogans which are pro-Pakistan or breaking India into pieces, but at the same time, I am also of the view that every caution should be taken before declaring students as criminals, and their views should be sympathetically heard, else their whole life and career may be at stake."
As the situation escalated, over 100 students from hostels at LU also protested separately and denied political affiliations, saying their intention was to show that they can unite against anti-national elements.
Meanwhile Mishra said he is ready to face students but is apprehensive as he might get heckled. He said he would respect the university's decision on the matter, while the administrations denied permission to hold dharna over nationalism.