In little under two years with Barcelona, Luis Suarez has won six trophies, silenced his critics with almost impeccable on-field behaviour and now, most remarkably of all, left Lionel Messi and Cristiano Ronaldo in his shadow.
Suarez fittingly scored a hat-trick as Barca retained their La Liga title on Saturday with a 3-0 win at Granada to take his tally for the season to a remarkable 59 allied to 26 assists.
Of those 59, 40 came in La Liga, making him the first man to depose Messi and Ronaldo and win the Pichichi award for Spain's top scorer in seven years.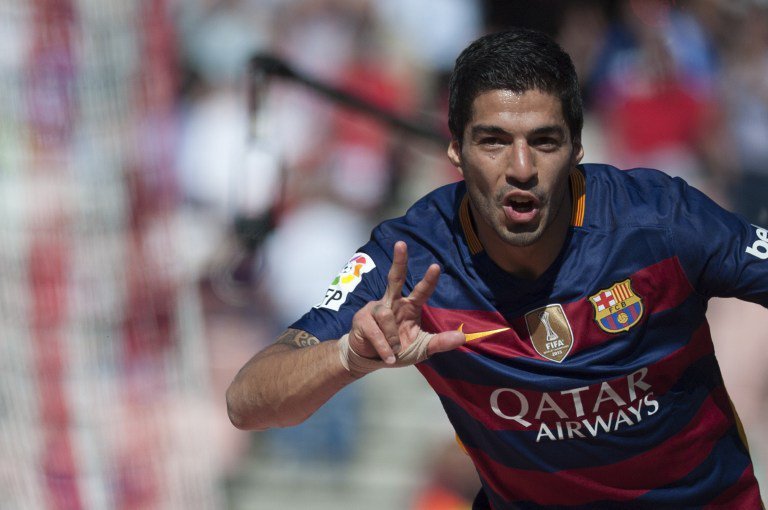 Moreover, it is the most prolific season anyone other than Messi and Ronaldo has produced in the history of the Spanish top flight.
The Pichichi and golden boot for Europe's top goalscorer are individual awards where all that matters are the numbers and Suarez can't be discredited.
He was sidelined as Neymar joined Messi and Ronaldo in FIFA's top three at the Ballon d'Or to crown the world's best player despite playing a pivotal role in turning Barca from trophyless in 2013/14 to treble winners a season later.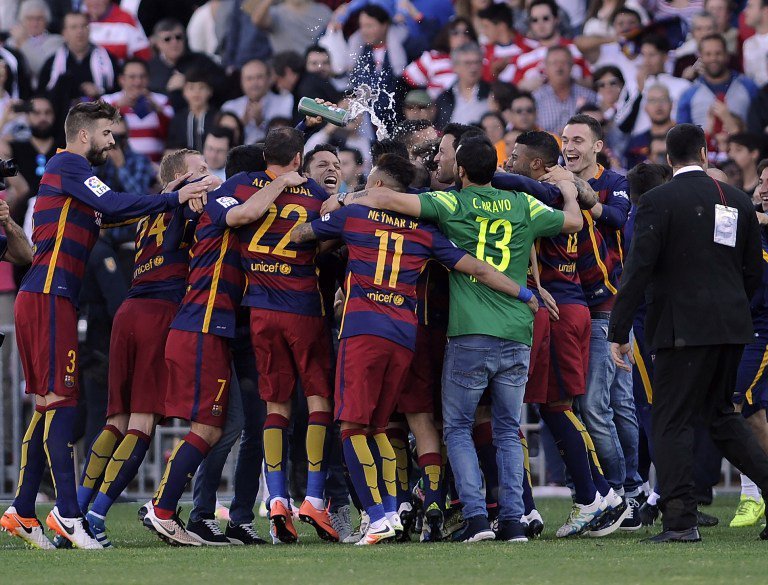 The controversy and stigma of having bitten an opponent three times in his career continues to cost the Uruguayan in the popularity stakes.
However, in his first full season without a prolonged suspension in three years, Suarez has shown his devastating potential to leave Ronaldo, Messi and Neymar trailing in his wake.
Barca's title run was built once more around the thrilling talents of the South American 'MSN' triumvirate.
Yet, of the three, Suarez was the most consistent. The team's form replicated his in front of goal, he starred in the most glorious parts of the campaign and, most tellingly, made the difference when they most needed him.
Feature image source: AFP