A one-day strike called by Ola and Uber drivers on Tuesday in Delhi had no major impact on the city as most drivers decided to stay on roads.  Commuters easily found cabs to reach their destination during the morning rush hours. Sarvodaya Drivers Association of Delhi (SDAD), which had called the strike, claimed that more drivers will join the protest later in the day. 
Although cabs were easily available on several routes, app-based cab aggregators resorted to surge-pricing on some routes. 
The proposed march was supposed to start at Majnu Ka Tila and end at Delhi Chief Minister, Arvind Kejriwal's residence in Civil Lines. But no  demonstration was organised outside his residence. In February this year, a strike called by SDAD had hit hard the commuters in Delhi-NCR as most of Ola-Uber drivers remained off road for 13 days.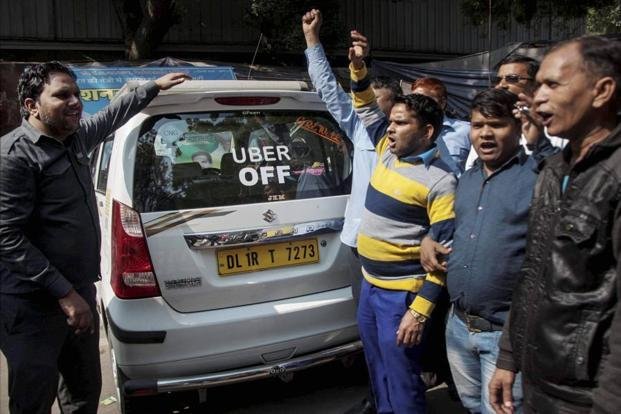 Suresh Kumar (name changed), an Ola driver who did not take part in Tuesday's protest told  ScoopWhoop News that he will continue to drive his cab. "I lost 15-20 days of  money because I took part in the last protest. But nothing happened. There is no point in organising such protests," he said.
He also explained how he is now working close to 15 hours a day 'to cover up' that loss caused due to his participation in the last protest.
"These protesters are those who used to earn a lot when these companies gave them incentives. But now, these companies have stopped such practices, which is why they are disappointed," he said.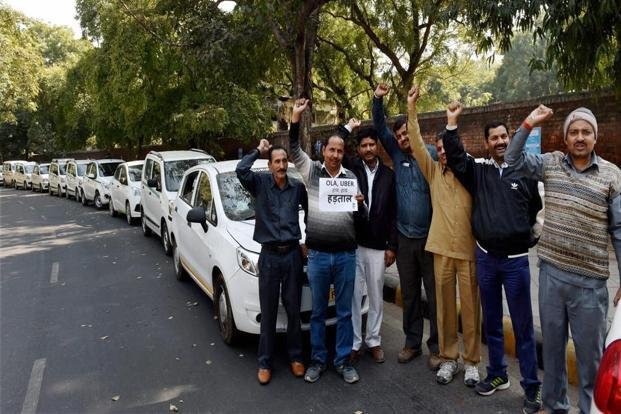 Despite agreeing  that the Rs 6 per km rate is very low and the commission percentage is high, Vijay said that driving cabs through apps is still the best thing for drivers. "Why would a customer take our cab if we aren't under these companies? Why would a customer pay higher fares when he can easily take an auto-rickshaw?"
Meanwhile, the situation remained normal as the auto and taxi unions decided not to participate in the strike. Delhi Autorickshaw Sangh and Delhi Pradesh Taxi Union (yellow-black taxis) said they will work as usual.
(With inputs from PTI)
(All images sourced from PTI)