A Dalit couple in Madhya Pradesh's Guna district drank pesticide in a suicide attempt in front of the police on Tuesday after being forced to watch as their crops were run over by a JCB by officials from the revenue department.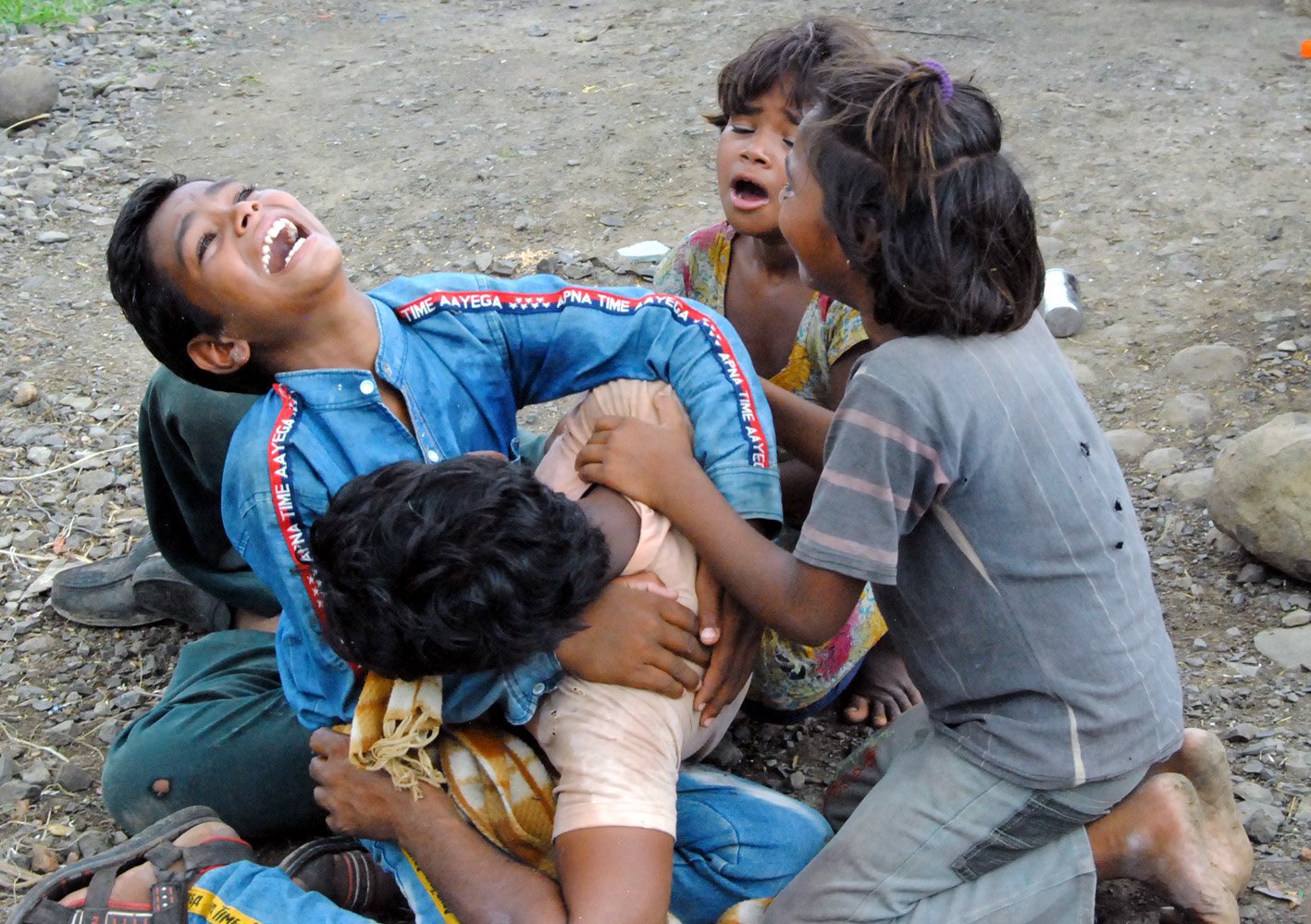 In a disturbing footage of the event that has gone viral, MP police is seen brutally assaulting the couple while dragging them into an ambulance. 
The couple – Ram Kumar Ahirwar (38) and Savitri Devi (35), are in a hospital and in stable condition, NDTV reported. 
According to the government, in 2018 20 bighas (around 5.5 acres) of this land had been cleared for making a college. But the couple has claimed that they had been farming there for 4 years and were not made aware of any such development. 
We don't know whose land it is. We've been farming on it for a long time. When our standing crop has been destroyed, we don't have other option, but to kill ourselves. 
-Savitri Devi
According to reports, a team from the state revenue department, accompanied by cops, visited the site on Tuesday to evict the couple. The couple attempted to kill themselves after realising the prospect of cops and officials bulldozing their crops. In response to this , the cop brutally assaulted them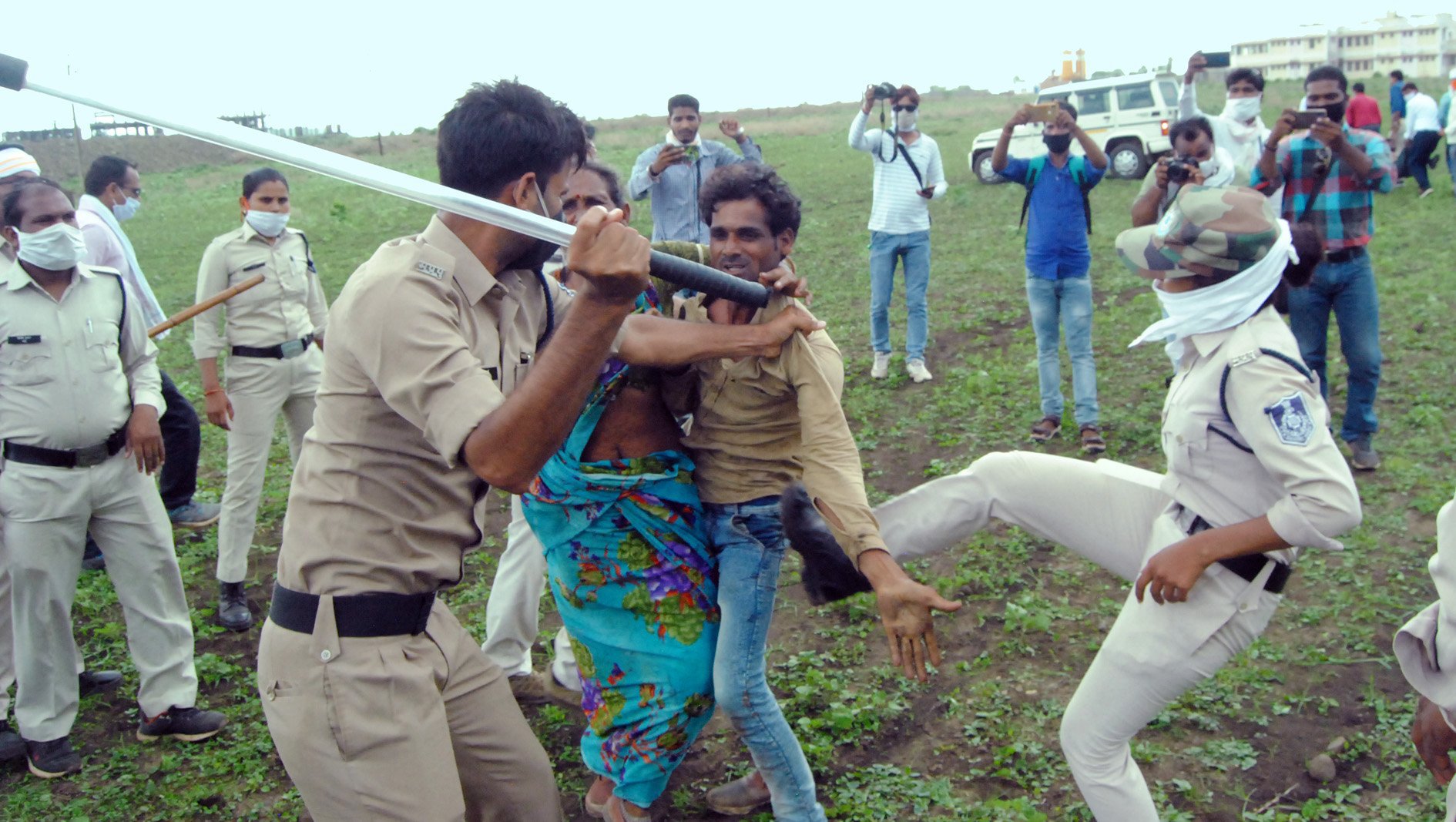 Meanwhile, Ram Ahirwar and Saviriti Devi have been charged by the police. The cops who assaulted them have been given a clean chit. 
This has caused some serious outrage online. 
CM Shivraj Singh Chouhan has since ordered the removal of the District Collector and the Superintendent of Police. A high-level inquiry has also been ordered.