On Friday, March 13, the Kerala Legislative Assembly was a scene of absolute bedlam. The Finance Minister of Kerala, K M Mani has been at the centre of controversy, after reports of him demanding large sums of money from bar owners in the state made headlines.
The opposition leaders and their partymen made an enthusiastic show of protest and demanded that the budget not be tabled under Mani.
One might even say that they went over the top.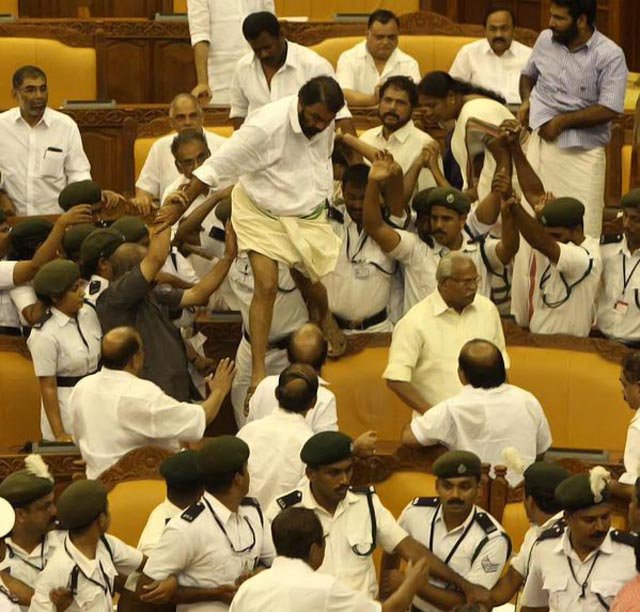 We bring to you highlights of the madness and the drama.
But first, a quiet protest: banners, polite slogans, crowds sitting on the floor.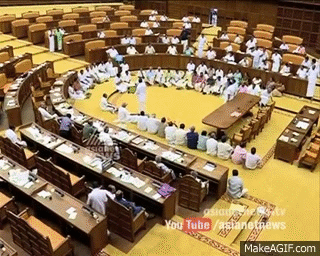 In fact, so quiet that some members felt a tad sleepy.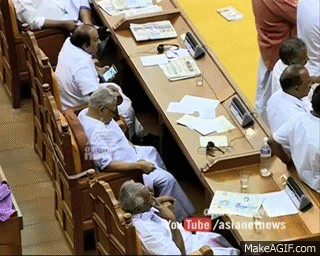 People hear that the finance minister is on his way; some get up, some are unsure about what is going on.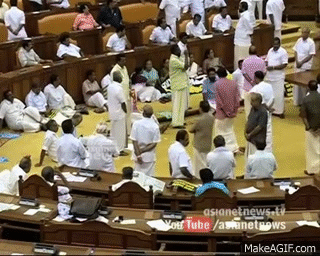 K M Mani's entrance was quite dramatic. Considering the amount of security with which he arrived, a fight HAD to ensue. Else, what was the point.
Some wanted him out even before he entered the assembly.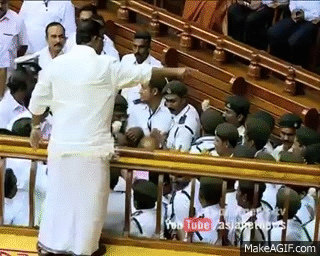 Obviously, K M Mani did NOT leave immediately. So people tried to make him leave. Like an Irish mob would.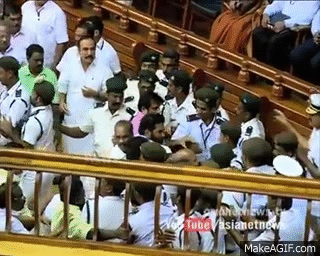 The women members of the legislature were not far behind in throwing a few punches about. In fact, one MLA claims that a woman member actually bit him . Suarez clearly has a compadre here.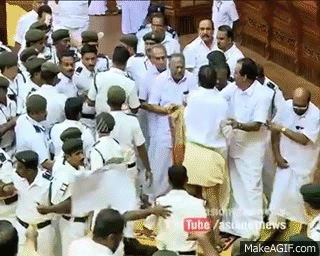 More movie-style fighting, fighting.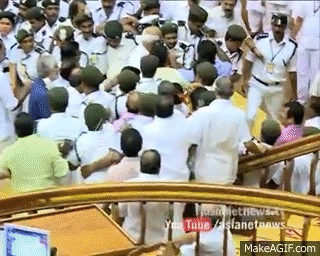 As the politicians were busy scuffling… wait, why is there a cop in between? Push him out.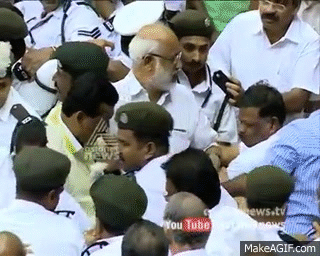 After K M Mani apparently mumbled the budget, following approval from the speaker to present the budget, the opposition decided to take matters into their own hands and rush to the dias in full force and authority.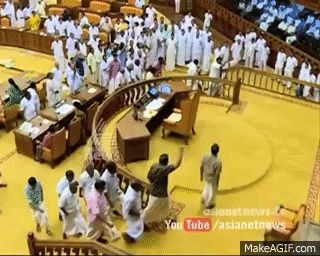 And…' we all sat down.'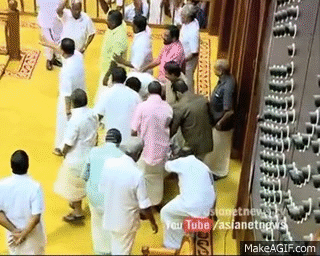 But you cannot just sit at the dias and do NOTHING. Wreck the closest gadgets. The speaker does not need a microphone, nor a phone, nor the bunch of little devices on his table.
Also, the chair. WHY the chair. What did the chair ever do to you?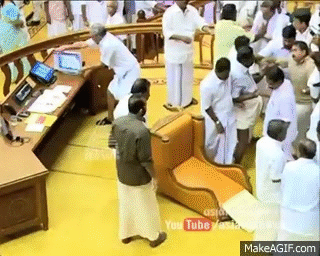 We all sit on the floor. Chairs have no place here.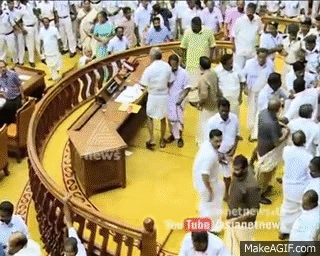 There will always be a few who go 'Let me at him! Let me at him!' and his close companion going ' no chetta , no!'
Chetta means brother. FYI. Like bro.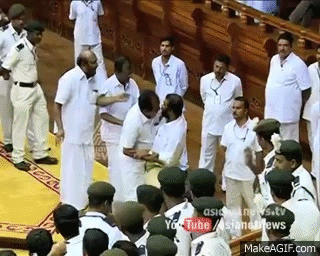 Of course, some of the MLAs could not handle the excitement and all the jumping about.
Hydration. Too much coffee. These people don't drink enough water.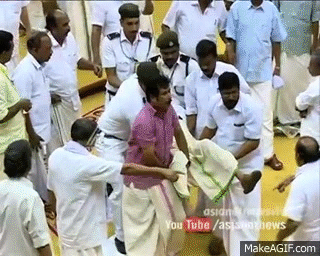 K M Mani, however, was business as usual. In his brisk, non-audible manner, he made sure the budget was laid before the assembly.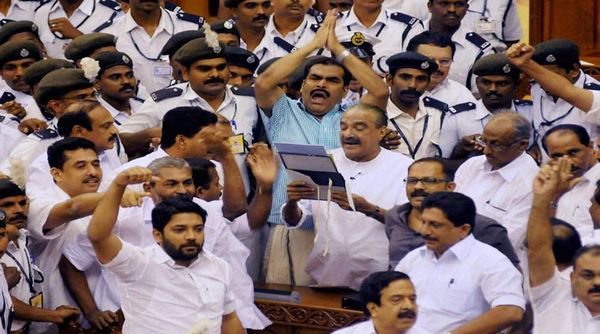 This whole incident may have been amusing to watch, but take a step back and the real meaning of this entire episode is brought to the fore. Whatever be their differences and whatever might be Mani's alleged crimes, this was a complete mockery of a state assembly proceeding.
Their actions are accountable to the people who elected them to power. We hope they understand this too.
Also read:
Beg For The Kerala Fin Min, Because He's So 'Poor' That He Needs To Take Bribes In Crores