In an era, where violence and hatred over religion is a common scenario and expecting communal harmony is almost equivalent to the dream of a utopian world, there are some who are on the verge of setting an example by creating a place where knowledge and education are not bound together at the helm of religion.
In Mandsaur district of Madhya Pradesh, chants of ' Om Bhur Bhuva Swaha' can be clearly heard coming out of Madrasas. But what's more exceptional is the fact that the mantras are chanted everyday as a part of the morning prayer.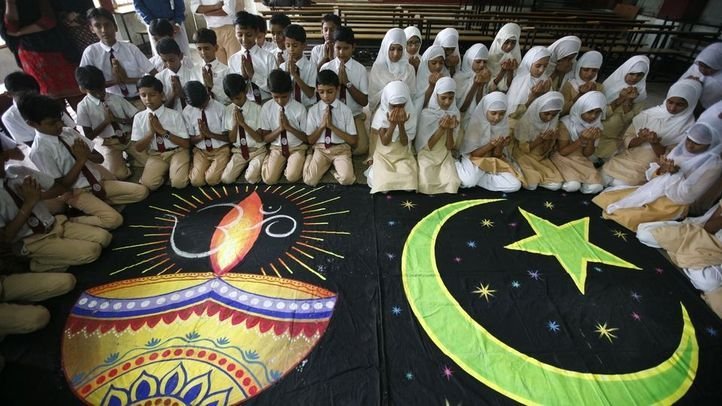 What might come as a shock for most of the religious hardliners, about 128 such Madrasas provide modern education under the names of Madrasa Jain Vardhman Public School, Madrasa Khalsa Public School and Madrasa Nakoda Public School.
More than 55 % of the students enrolled belong to Hindu community. A total of 5,000 students are enrolled in 128 Madrasas alongwith 865 teachers out of which 630 are Hindus.
A non-governmental organization (NGO) — Nida Mahila Mandal, led by Talat Qureshi run these Madrasas. Hindu children learn the fundamentals of Hindu religion in 78 Madrasas whereas Muslim kids are taught Islamic teachings. Modern education is commonly taught in all these Madrasas.
These Madrasas are not training these children to join RSS or AIMIM in the future but to grow up to be tolerant people with a fair understanding of both the religions apart from the main stream subjects.
Mazhab nahin sikhaata, aapas mein bair rakhna.