Sandeep Pandey, a guest lecturer at Banaras Hindu University's Indian Institute of Technology (IIT) has been sacked, and the decision has allegedly been taken due to his alleged involvement in "anti-national activities" and for being a "Naxalite".
Magsaysay-awardee Pandey has in turn told the Hindu that the decision was forced upon the institute's director Rajeev Sangal by two officials "associated with the RSS".
Who is Sandeep Pandey?
Described as a social worker, educationist and Gandhian, Pandey was a Visiting Faculty member in the Department of Chemical Engineering of the IIT-BHU. His contract was to end in July.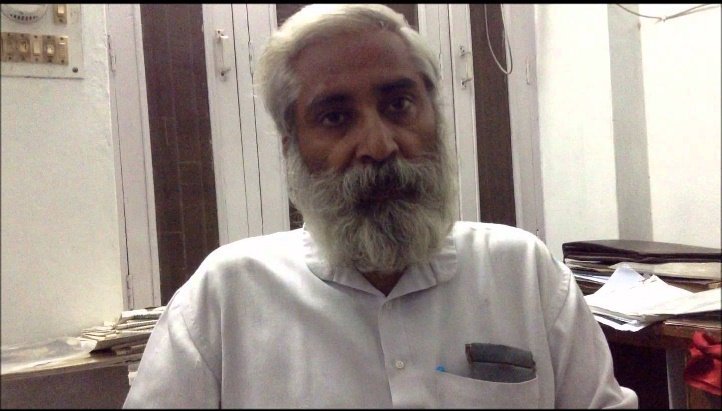 He won the Ramon Magsaysay award – considered the 'Asian Nobel' – in the 'emergent leadership' category in 2002. 
In 1991, Pandey co-founded the NGO Asha for Education which teaches underprivileged children. He also co-founded the well-known grassroots organisation National Alliance of People's Movements (NAPM).
Why the sacking?
The termination order does not state any reason, says the report, which quotes the BHU spokesperson as saying, "He was involved in anti-administration activities and spoiled the academic atmosphere of the university."
Pandey's actions have come under fire from the management on several occasions:
He attempted to screen the banned documentary 'India's Daughter' on the 2012 Delhi gangrape case in his class last year, which was cancelled after the VC intervened
In 2002, he attended the inaugural function of a leftist outfit where the family of some Naxalites killed in a police action in Bihar were honoured. It led to a huge controversy, notes this report
In 2010, he visited the Dantewada district of Chhattisgarh – known for Maoist activities – for a public hearing of NAPM against the local administration. The move came in for a lot of criticism, the report adds
Pandey has in the past led an agitation on the campus demanding that 40 employees whose contracts were terminated be made permanent. He also led an India-Pakistan peace march to Multan in 2005. 
Twitter was quick to respond in anger…
…and defend the decision