(Any opinions expressed here are those of the author and not necessarily of ScoopWhoop)
The Maharashtra government has done it again. It has banned the sale of something its citizens enjoy. However, this time it actually makes sense.
Chief Minister Devendra Fadnavis approved the state health department's request to ban the sale of loose cigarettes, on the grounds that there was no way to warn buyers of the dangers of smoking. On May 28, Chandigarh, the capital city of Punjab and Haryana became the first region in the country to ban the sale of loose cigarettes.
The Maharashtra health department told the Mumbai Mirror , that the state has also decided to make chewing tobacco in public illegal. Even though there will be outcry about this, it is definitely one of the wisest decisions the government has made recently. Banning chewing tobacco in public will also ensure the end of spitting tobacco in public. This is not only a boon for health standards, but hygiene and cleanliness as well.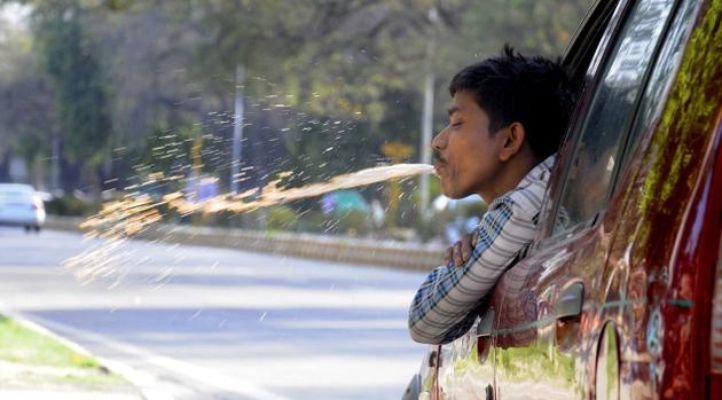 Principal Secretary (health) Sujata Saunik said that unlike cigarette packets that carry written and pictorial warning about the effects of smoking, loose cigarettes carry no such deterrent.
A health department report said that more than 70 per cent smokers in the state buy loose cigarettes, and its sale was in violation of the Cigarettes and Other Tobacco Products Act (COTPA) of 2003.
"A public notification will be issued in a couple of days, following which the ban will come into effect. Anyone found selling loose cigarettes will face action under the sections of the COTPA. Besides, we will be the first state in India to ban tobacco-chewing in public," Saunik said to Mumbai Mirror.
As per provision of Section 20 of COTPA, vendors as well manufacturers can be punishable with imprisonment up to two years and/or a find up to Rs 5000. If the offence is repeated, the jail term could increase to five years with a fine of Rs 10,000.
Dr Pankaj Chaturvedi, professor of head and neck department at Tata Memorial Cancer Hospital, who was part of a government-appointed seven-member committee formed to plug loopholes in the COTPA, said the ban on loose cigarettes should have come about a long time ago.
"Most smokers buy loose cigarettes, especially youngsters. Among those patients who developed cancer because of smoking, 95% said that they developed the habit during their teens and always purchased loose cigarettes," Chaturvedi said.