After securing the mandate in Maharashtra in the recently concluded state elections, it was a tussle between the BJP and Shiv Sena that kept them away from declaring a Chief Ministerial candidate so far.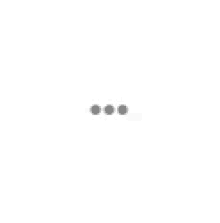 Fed up of the situation, a farmer in Maharashtra's Beed, named Shrikant V Gadale, wrote to the governor asking for an opportunity to become the CM until the top brass don't resolve their differences. 
He claimed farmers are suffering from crop damage and a government is needed at the earliest. 
#Maharashtra: Shrikant V Gadale, a farmer from Beed Dist. has written to the Governor stating,"till the time matter of CM post is sorted out,I should be made CM. It is a tough time for farmers due to crop damage after untimely rains.A govt in the state is needed at the earliest." pic.twitter.com/oR3PH1370V

— ANI (@ANI) November 1, 2019
Voicing his concern on the situation of farmers in Maharashtra, Gadale wanted the position so he could actually do something about their struggles. 
Twitterati echoed this sentiment and supported Gadale. 
Such minimum common sense is missing in political parties! Indeed Political vacuum at this difficult time for our farmers is bad. In the interest of our farmers, parties should stop brinkmanship and form a working government, may it be of any hue!

— CHANNABASAVESWARA GS (@cgshivangi) November 1, 2019
Rather than meeting the Governor, @ShivSena should have facilitated the formation of govt if they really care about the problems of farmers. The demands could have been taken care afterwards. If not fulfilled support could have been withdrawn.

— निराकार पाल ନିରାକାର ପାଲ୍ Nirakar Pal (@ImNirakar) November 1, 2019
Considering the power-tussle is going to continue for a few more days, it is possible that Gadale's address to the governor will make some difference in the way these parties go about forming the government.