Described as a gift to the city of Manchester in the United Kingdom, a 9-foot high, 800 kg bronze statue of Mahatma Gandhi was unveiled on Friday, November 22.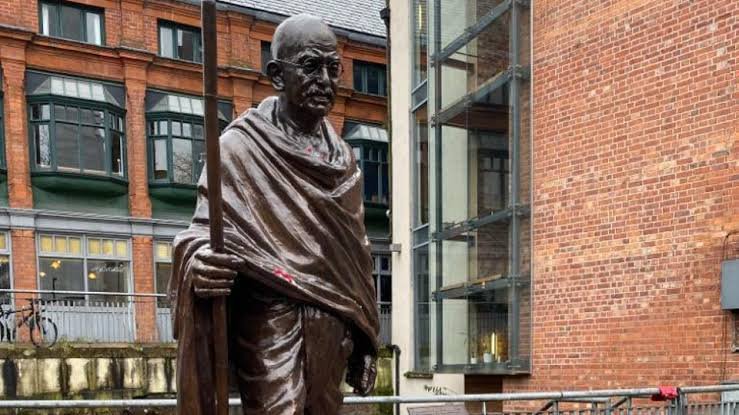 Mahatma Gandhi, known for his path of non-violence or ahimsa, was the leader of the masses and his statue has been installed to send a message of strength and unity to the citizens. 
It also signifies Manchester's multi-cultural and multi-faith society.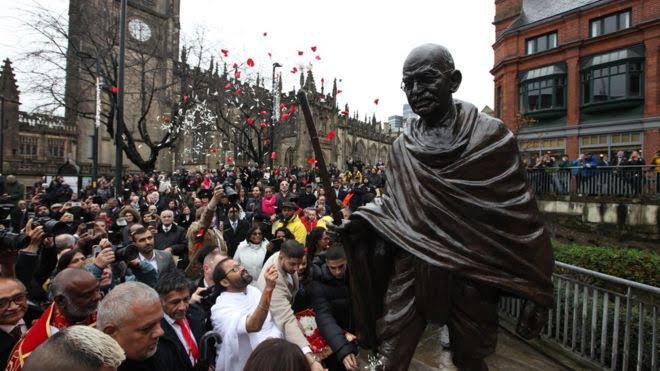 Crowds gathered in the rain to watch the unveiling, which was followed by performances from the Indian Dance Society of the University of Manchester and The Indian Choir of England. 
Towards the end a service program was held inside the cathedral. 
Indians present were obviously overjoyed to be a part of the unveiling. 
Great honour to be at the unveiling of the Mahatma Gandhi statue just outside Manchester Cathedral earlier today.#GandhiStatueMCR Gandhi is a symbol of innocence and peace; a simple man in peasant clothes whose adherence to nonviolence inspired,likes of Nelson Mandela! pic.twitter.com/R4eXLtwCNK

— Dr Kailash Chand OBE (@KailashChandOBE) November 25, 2019
Yesterday I was given the MOST incredible honour of hosting the Unveiling Ceremony of Mahatma Gandhi's Statue in beautiful #Manchester .

I think every single person who witnessed that very moment of the unveiling… https://t.co/awwBakc6ik

— Neetal Parekh (@neetal4u) November 26, 2019
And even the Mayor was present. 
The statue was given to the city by the Shrimad Rajchandra Mission Dharampur (SRMD), a worldwide spiritual movement. 
Talking about the plan to organize this event, organizer Aadit Virani said: 
It's a direct response to the [Manchester Arena attack] that happened in 2017, to show that love and compassion can always overcome hatred.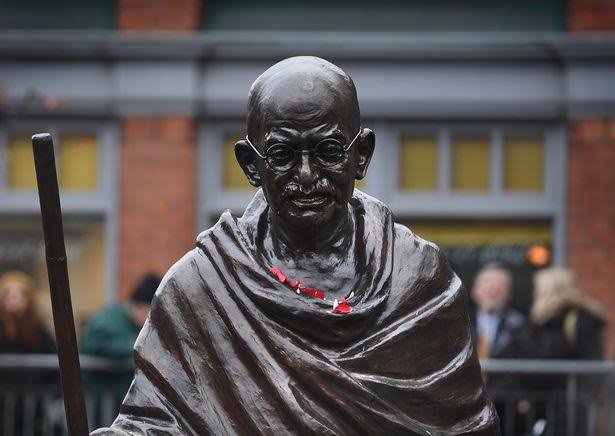 While all went well, a few students gathered to protest against the project as they believed Gandhi, in the past, had shown "well-documented racism".