On March 14, a 71-year-old nun was gang-raped at the Convent of Jesus and Mary in West Bengal. There were a number of arguments as to why the atrocity happened — many believed it had to with her attempting to stop a robbery taking place, whereas other are of the notion that it has something to do with revenge. There are also accusations of religious motives. According to Firstpost a group of unidentified people had threatened the nuns at the Convent with sexual violence as well as with death threats.
One of the main accused in the case, a 28-year-old Bangladeshi was arrested on June 18 at the Sealdah railway station. Nazrul aka Nazu was arrested from Sealdah railway station while he was getting down from a local train late last evening, SS CID Chittaranjan Nag said today.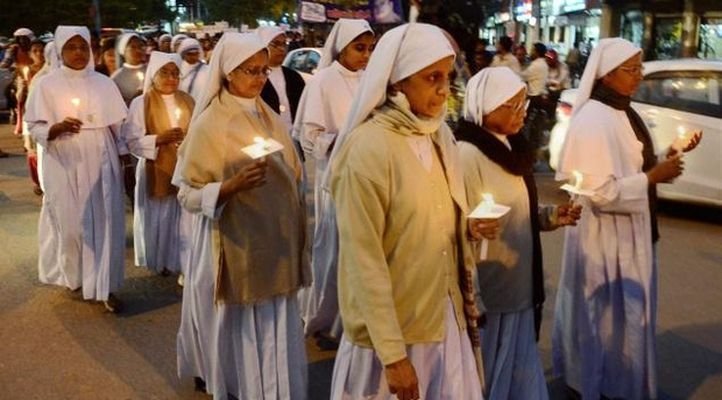 "Our sources informed us that Nazrul was trying to reach Kolkata. Working on the tip-off, our officers were waiting for him at Sealdah station and caught him when he was getting down from Bongaon local (suburban train)," Nag said.
Asked where he was hiding since the crime took place in March, Nag said, "He was hiding somewhere in the border areas of Bangladesh. Probably after he was chased by the police there, he sneaked past the border to get into India. He was trying to flee somewhere."
Nazrul will be brought in front of the Ranaghat court for his hearing.
So far, six people have been arrested for their involvement in the case, the police said.
Even though his arrest will bring the nun and her family and all those concerned some respite, does it mean justice has prevailed? The accused will now face a trial in which he will be sentenced, the severity of his punishment will determine the answer to that question. In this cause the victim only hopes that the accused find forgiveness, leaving us humbled and furious at the same time.