A massive fire broke out at Biomax Fuels Limited (BFL), a bio-diesel manufacturing unit in the Visakhapatnam Special Economic Zone (VSEZ), Duvvada area in the city on Tuesday night, officials said.
No casualties were reported in the incident, they said. According to a NDTV report, the loss is estimated to be around Rs 120 crore.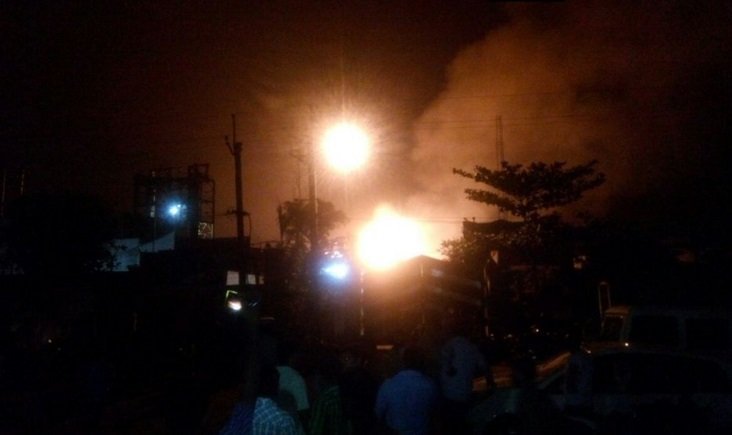 Biomax Fuels Ltd has a manufacturing capacity of five lakh tonnes of bio-diesel from multi-feedstock at VSEZ. There are about 15 storage tanks and the blaze spread to the 11 of them.
"Eight fire engines reached the spot and two fire engines with chemical foam were requisitioned from HPCL and Eastern Naval Command to put off the fire," District Fire Officer J M Rao said.
The cause of the fire is yet to be ascertained and the fire tenders were unable to reach the storage area, Rao said.
District Collector N Yuvaraj and other rushed to the spot and examined the operations.