In the pursuit of fame, we have often seen people doing some crazy stuff across the world. Some have bungee jumped from the tallest cliff, others have gone biking across the Sahara, and then there are those who climbed a frozen waterfall in Canada. While these might be the real crazies, some just go all out for fame.
The fame game isn't difficult to play in today's Internet age, but some of them turn ugly, causing hurt to a particular community, caste or religion.
A blogger from Malaysia, Alvin Tan, has got himself some serious limelight after making repeated efforts to showcase his less than 'holy' personal life.
Despite being an ex-law student, Tan promotes himself as sex blogger and trouble maker. In one of his videos, he plays a distorted version of the Azan — the Muslim call to prayer."Please don't badger me about the wrong lyrics… First, this is a cover, so creative modification is permitted. Second, I ain't a suicide bomber," reads his boldly witty description underneath the video.
However, this isn't the first time that Alvin has attempted something bound to grab some eyeballs. Earlier, he had posted a sex tape with his girlfriend, and over two years ago, on the eve of the Islamic holy month of Ramadan, he posted a picture of himself and his girlfriend eating a pork dish while sending holiday wishes to the Muslim community.
While Tan's antics may not be in favour with the Muslim community, his method of gaining fame cannot be ignored. While for most, it takes a lot of time to figure out the flaws in their effort to become famous, this guy has shown them how to do it meticulously. In an interview to BBC he has described himself as a free speech advocate.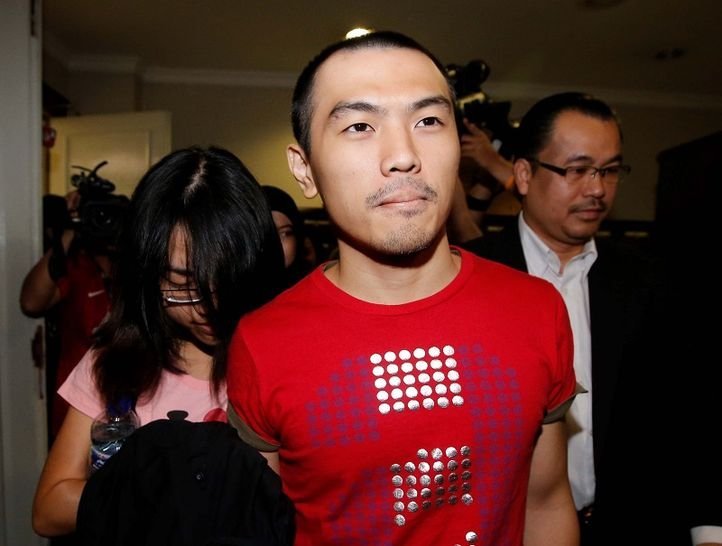 There seem to be many explanations to Tan's constant update. Here's one that the BBC delves into:
"Tan's posts expose the running debate in Malaysia about religion. About 60 percent of Malaysians are Muslim, mostly from the Malay ethnic group. But it's a multi-ethnic and multi-faith country, with significant Buddhist, Christian and Hindu minorities. More than a fifth of Malaysians are, like Tan, of Chinese ancestry. He justifies his statements by claiming to stand up for secular, liberal values – and says the fact he's been arrested for what he's posted shows how Malaysia doesn't guarantee freedom of speech."
Whatever his intentions might be, Tan has started a debate. But is the debate working only in his favour? That's the question worth asking.