The Saudi royal family was the source of a $681 million "donation" that has engulfed Malaysian Prime Minister Najib Razak in scandal, his attorney general said on Tuesday, clearing the premier of graft allegations.
Mohamed Apandi Ali said a review of evidence compiled by the country's anti-graft agency showed that the money received in 2013 was a "personal donation from the Saudi royal family," giving no further details on the source.
He said $620 million was returned to the Saudis a few months later, without specifying why.
Najib, 62, has for months denied accusations that the huge payments into his own bank accounts — just before a hotly contested 2013 general election — was money siphoned from a now-struggling state-owned company he launched.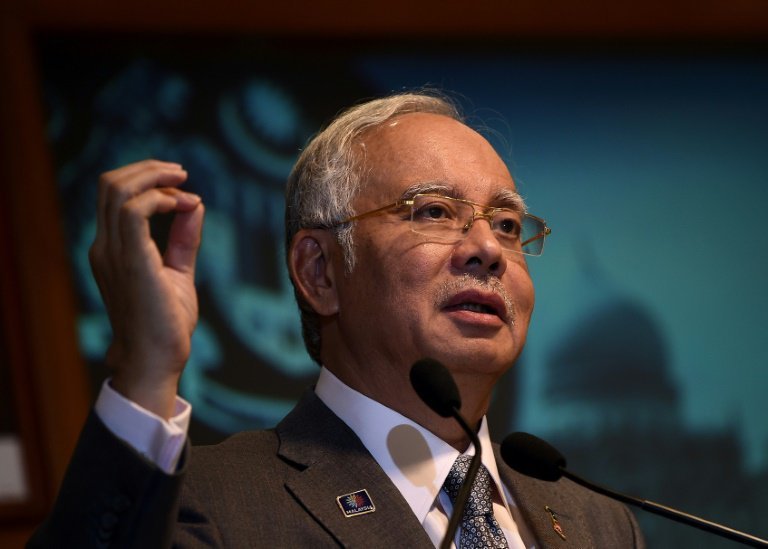 Until now, however, the precise origin of the funds has not been specified, other than vague claims by Najib's government that it came from unnamed Middle Eastern donors.
"No criminal offence has been committed by (the prime minster)", Apandi, who was installed by Najib shortly after the scandal broke last year, said in a statement.
Case closed 
He added that he would instruct authorities to "close" this and related cases.
The fund transfers were revealed last July just as Najib was battling allegations that hundreds of millions of dollars were missing from deals involving the state-owned company, 1Malaysia Development Berhad (1MDB).
Najib and 1MDB strenuously deny wrongdoing, or that the $681 million came from 1MDB.
Opposition figures denounced Tuesday's announcement as part of a broader cover-up.
"This will cause people to ask whether the AG carried out his duty professionally, freely and fairly," opposition leader Wan Azizah Wan Ismail told reporters, according to The Malaysian Insider news site.
Apandi — who has ties to Najib's ruling United Malays National Organisation (UMNO) — came to office after Najib sacked the previous attorney general, who was investigating the matter.
The dismissal drew sharp accusations of interference by Najib.
"(Apandi) has to give an explanation to Malaysians. The AG has to do a lot of convincing," Wan Azizah said.
The "donation" alibi is widely dismissed by Malaysians, and even critics within the ruling party have demanded an independent probe and accused Najib of manipulating investigations.
Najib's office did not immediately respond to a request for comment.
'Dark era'
Najib entered office in 2009 as a self-styled reformer, but the scandal has severely battered his image, fuelling speculation that Malaysia's nearly six-decade-old ruling coalition could finally lose power in elections due by 2018.
Voters already had been increasingly rejecting UMNO's coalition in recent elections over recurring graft scandals, divisive racial politics and accusations of rights abuses.
The opposition and rights groups accuse Najib of responding with an escalating crackdown that has seen dozens of government opponents arrested on various charges over the past two years, plus the introduction of tough new security laws.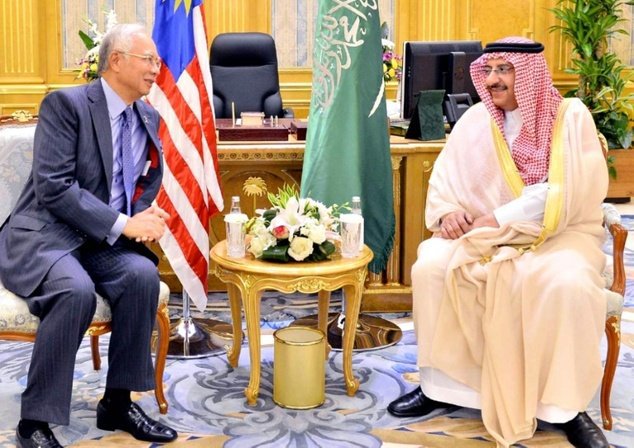 In a report on the crackdown released Tuesday, Amnesty International said "Malaysia is spiralling into a dark era of repression," particularly through repeated use of a tough sedition law.
Najib still faces a potential threat from foreign investigations.
US authorities are reportedly looking into 1MDB-related overseas fund flows, while Swiss, British, Singaporean and Hong Kong authorities have acknowledged scrutinising the affair.
Early last year, a New York Times investigative report detailed multi-million-dollar purchases of luxury US real estate by a close Najib family associate and alleged millions of dollars in jewellery purchases for Najib's wife, Rosmah Mansor.
Najib has responded to the 1MDB scandal by purging powerful critics within UMNO, and he retains a solid grip on the party, winning its renewed endorsement at a party congress in December.
Feature image source: AFP