Even after being shut down, Kingfisher Airlines unfortunately can't stay out of the headlines. Vijay Mallya's personal jet was auctioned off by the Mumbai International Airport Private Limited and purchased by Silent Enterprises, a Kurla-based company, for Rs 22 lakhs.
A plane at that price is a pretty good deal but the buyers had something else in mind. The company plans to rip apart the 11-seater HS 125-700B and sell it for scrap. The dismantling already began on 6th April and has been going on since then.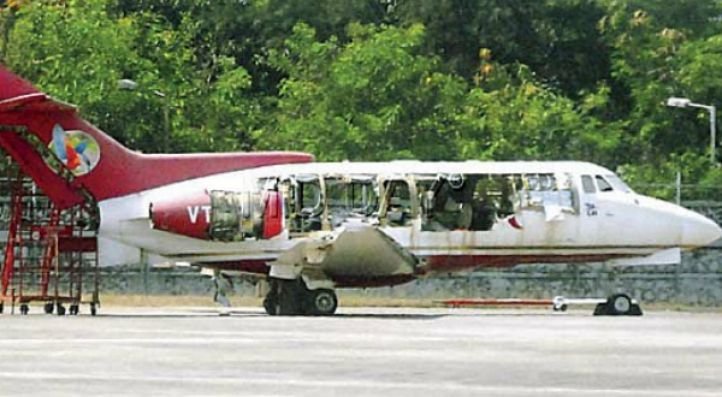 An airport supervisor told Mid-Day: "We are currently dismantling the engine of the mid-sized jet, which is the most difficult part to dismantle. Though we have been working on the aircraft for eight days now, we will need at least four more days to complete the work. We expect to get 6.5 tonnes of scrap metal from the jet."
Another supervisor told Mid-Day: "It gets difficult to work in the afternoon, but the workers maintain their shift timings. The parts of the aircraft, once dismantled, are taken to Khairani Road in Kurla, where the scrap yard is located, and dumped there."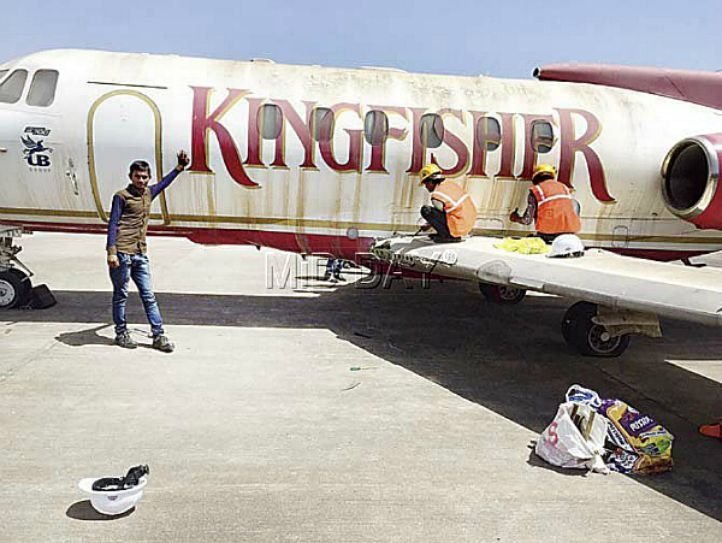 There was a time when Kingfisher operated around 400 flights (domestic & international) daily. But the inability to pay rent grounded the Kingfisher Airlines as it owed MIAL a total of Rs 53 crores. After giving Mallya's company two notices, the airport authority seized seven aircrafts and invited companies to the auctioning of the private jet in December 2014.