Last week, the chief minister of Bengal, Mamata Banerjee, announced the formation of a police commissionerate for Hooghly district of Bengal along with a university, a medical college and a development board for Tarakeshwar temple. 
The 288-year-old temple is dedicated to one of the forms of lord Shiva, and is one of the most revered shrines for Hindus in Bengal.  
Mamata Banerjee, who is often accused of being partial to the minority community, also announced  Rs 5 crore for the Tarakeshwar development board. However, her decision to appoint Firhad Hakim, state Urban Development minister as the chairman of the temple board was termed another 'minority-appeasement tactic' by her opponents. 'How can a Muslim man be appointed the head of a Hindu temple board?', asked many. 
Q to @MamataOfficial : are there no practising Hindus to head the Tarakeshwar Temple Development Board? It is, after all, a Hindu shrine.

— Swapan Dasgupta (@swapan55) June 16, 2017
Subramanian Swamy, Rajya Sabha MP, told Times Now that this is a "mad move" on Monday. "It's a blatant affront to Hindu community and totally against the law… Withdraw this appointment, otherwise I will challenge it in court," he said. 
However, a little digging around reveals that the Tarakeshwar Temple, which was built in 1729, has a fascinating secular history. 
Built during the era of first Nawab of Bengal
According to most historians, Tarakeshewar temple was built by Raja Bharamalla, a zamindar of the first Nawab of Bengal Murshid Quli Khan. Murshid was originally a Hindu Brahmin who was born in Deccan. According to Sushil Chowdhury, professor of history at Calcutta University, he was bought by a Persian man named Haji Shafi when he was approximately 10 years old, who circumcised him. Eventually, he started working under Abdullah Khurasani, the Diwan of Vidarbha in the Mughal empire. Due to his expertise in the matter, he was noticed by the then Mughal emperor Aurangzeb.
Aurangzeb appointed Quli Khan as the Diwan of Bengal in c. 1700. 
In his book, Land Of Two Rivers, renowned historian Nitish Sengupta observes that Raja Bharamalla owed personal allegiance to Murshid Quli Khan. "Thanks to his (Quli Khan's) encouragement of merit. A Hindu aristocracy of zamindars, high government officials came to be established in Bengal," Sengupta says in the book. 
And these aristocrats went on to build a number of Hindu temples, including the Tarakeshwar temple, under the patronage of Murshid Quli Khan. 
A more fluid society 
According to Ammel Sharon, a PhD Scholar with University of Pennsylvania, who specialises in Medieval cultural formations of South India, the society was much more fluid when it came to religious institutions. "Today, we tend to think of each religion as homogenous and without internal differences. This is because religion is understood as a single identity today. However, if we look at the rich history of south Asia, we will soon face the poverty of our contemporary understanding of religion," she says. 
In medieval South India, for example, not only did an idea of 'Hinduism' not exist in any clear manner, there were many sects even within Vaiśnavism and Śaivism. "Hence, a text like Mādhavacarya's Sarva-darśana-samgraha, composed in the 14th century, is an Advaita treatise that examines different, sometimes antagonistic, schools of thought contemporary at the time," says Ammel. 
"There were a lot of Muslim rulers who patronised Hindu temples across India. Tipu Sultan patronised Jain monks, similarly Hindu rulers also patronised many other religious institutions," she says. 
Tarakeshwar, a centre of religious movements  
Surojit Dutta, an alumnus of IIT Kharagpur who has done extensive research on the history of Bengal, believes that the Tarakeshwar temple, over the last few centuries, has witnessed many controversies that  highlight the negative consequences of the politicisation of religious institutions. 
In Tanika Sarkar's seminal book, Hindu Wife, Hindu Nation, she observes how the mohunts (head priest) of the temple have been involved in different controversies. The most famous of them is the Elokeshi murder case of 1873. It resulted from an illicit love affair between Elokeshi, the wife of a government employee Nobin Chandra and the Brahmin head of the Tarakeshwar temple. Nobin subsequently decapitated his wife Elokeshi because of the love affair. Both the husband and the Mohunt were found guilty of the murder in varying degrees.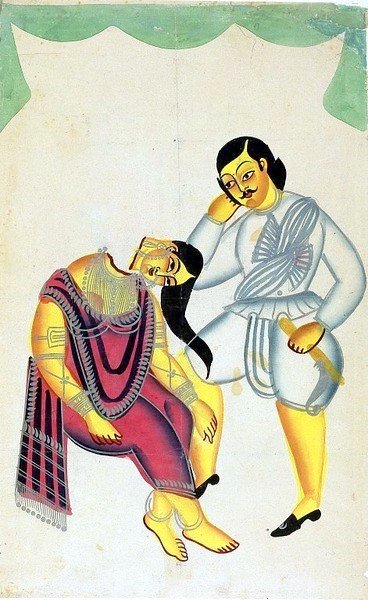 "In 1824, Mohunt Shrimanta Giri was executed for murdering the lover of his mistress. In 1912, Nagendrabala Debi accused the Mohunt of raping her daughter. In 1924, the Swarajists organised a Satyagraha campaign against the Mohunt Satish Giri's alleged sexual and financial misconduct and achieved to manage a measure of public control over temple funds," Sarkar says in the book. 
Dutta claims that the public scandals involving the Mohunts, generated a lot of discussions around nature of colonial laws and Hindu religious norms. "Even in the past, the Tarakeshwar temple has overcome such controversies. There have been progressive reforms in this temple and keeping all this in mind, to have a Muslim person as a member of the temple welfare board, doesn't seem that out of the blue after all," says Dutta.