A youth allegedly decapitated his mother to propitiate Goddess Kali at Barabazar in Purulia district of West Bengal.
Superintendent of Police, Joy Biswas, said that the accused Narayan Mahato (35) allegedly sliced off the head of his mother Phuli Mahato (55) with a khargo (sharp-edged blade, used to sacrifice animal during worship) on Friday evening when she was cleaning the compound of the Kali temple at Bamagram under Barabazar police station area.
Narayan, the youngest son of the woman, then went to the residence of his elder brother with the blood-smeared weapon and claimed that their mother had beheaded herself before the idol, the SP said.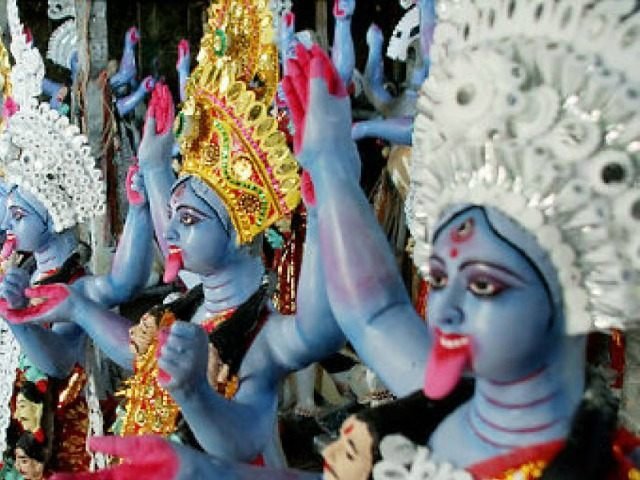 His elder brother then rushed to the house with the accused and saw the severed head of their mother lying in a pool of blood with the torso some distance away. He informed the matter to the police.
Narayan was then taken into the custody of police late Friday night and following interrogation, he confessed having beheaded his mother to propitiate the goddess, the SP said.
The accused told the interrogators that goddess Kali had asked him in dream to kill his mother for the well-being of the family, the officer said. The accused was remanded to 14 days' judicial custody by the district court yesterday.
"We are exploring all angles and possible motives," Biswas said.
Neighbours said the accused was a 'tantric' who performed occult rituals and had installed the Kali temple at his home. The deceased woman had three sons.