Highlight
In yet another case of suicide in the Delhi Metro premises,
a 22-year-old man allegedly shot himself with a gun at the crowded Rajiv Chowk Metro station

on Thursday, October 1.

Sridesh Adhikari, a native of a village in Uttar Pradesh, was rushed RML Hospital, where he was being operated.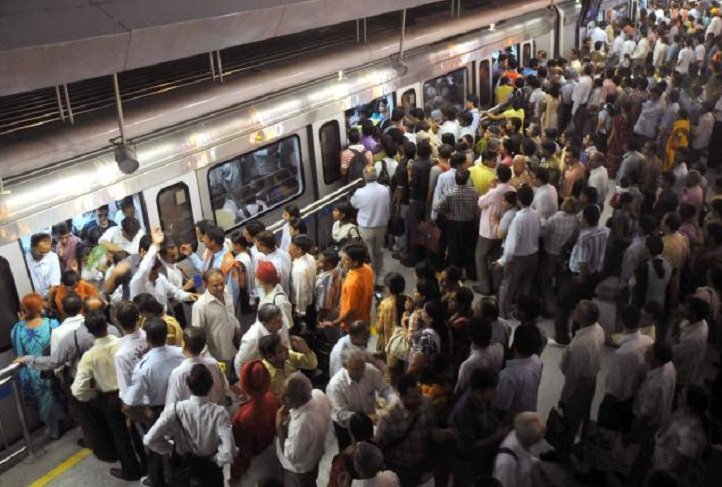 The incident happened at around 9.45 PM. According to police sources, Adhikari had boarded a train from Chandni Chowk station (on Yellow Line) and was going to Noida (on Blue Line). When he reached Rajiv Chowk for interchanging the train, he went to a secluded spot and allegedly shot himself on his head. He however, missed the target as the bullet hit his left shoulder. Hearing the gun shot, Central Industrial Security Force (CISF) personnel rushed to the spot, called up the police control room after which he was taken RML hospital.
Both the CISF and the Delhi Police have launched separate probes into the incident. A case under sections of IPC and the Arms Act has been registered and investigation in underway as per senior police officials.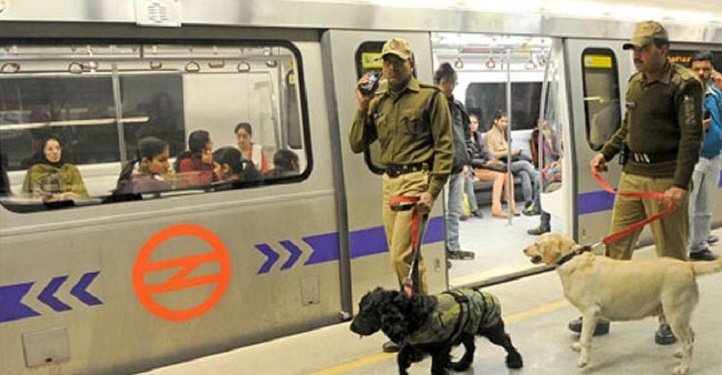 The incident is yet another addition to list of tragic cases of commitment of suicides in the Delhi Metro premises.
As per the CISF's (the security agency deployed at the Delhi Metro) official data , over 450 people jumped in front of a speeding Metro train in their bid to commit suicide in the past five years, of which 50 of them lost their lives.
However, the agency maintains that around 200 suicide bids have been thwarted at the metro stations in the past two years. The Delhi Metro Rail Corporation website also has a list of preventive measures which they have undertaken to thwart suicide attempts: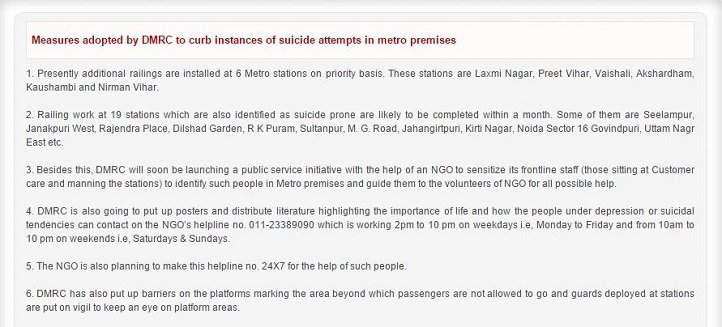 Nevertheless, this case has undoubtedly put the onus on the security system of the Delhi Metro Rail Corporation.
What is highly questionable is the fact that the man entered into Delhi Metro premises with a gun despite their being a proper frisking mechanism at the entry points of every station.
The unfortunate incident should serve as a wake up call for the authorities so as to prevent such accidents.