A 22-year-old man died after being detained in police custody for allegedly sharing an "objectionable comment" about beef on WhatsApp at Rajendra Institute of Medical Sciences (RIMS) on Sunday in Jharkhand's Jamtara district . 
The family of the victim, Minhaj Ansari, claimed that he succumbed to his injuries after being beaten up and tortured by the police, reports The Indian Express. 
Ansari's family had filed an FIR against the Sub-Inspector Harish Pathak, the officer-in-charge of Narayanpura police station. Pathak was charged with murder after the youth's death.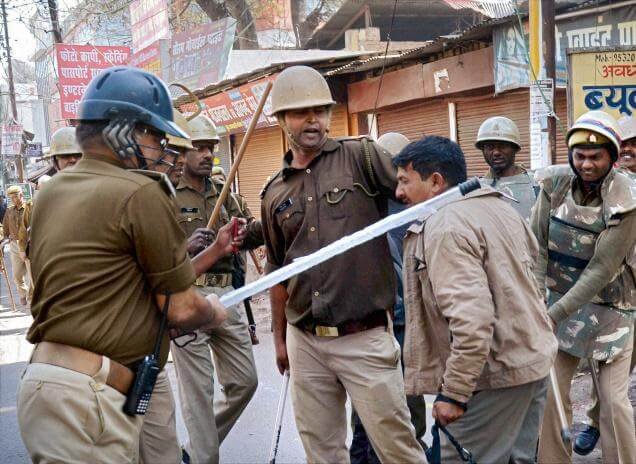 Ansari along with few others was taken into custody on October 2 over the controversial Whatsapp comment. However, the others were released a day later. 
Police officers claimed that Ansari was suffering from encephalitis, a condition that leads to a sudden inflammation of the brain and had resulted in his death. They also claimed that group had been detained because it was feared it could spread communal tensions ahead of Dussehra and Muharram. 
Many took to social media to express shock and attacked the BJP government for the incident
Asaduddin Owaisi  attacked BJP for attacking Muslims
(Feature image is representational | Source: PTI)