A man pictured calmly taking his pint of beer with him as other people fled past him during Saturday's deadly attack in London has been cast as an unlikely hero who encapsulates British humour and defiance.
Dressed in a red t-shirt and sauntering casually with a friend, the drinker stood out in Sky News footage of men and women running down Borough High Street, away from the London Bridge scene of the attack that left seven people dead and 48 injured.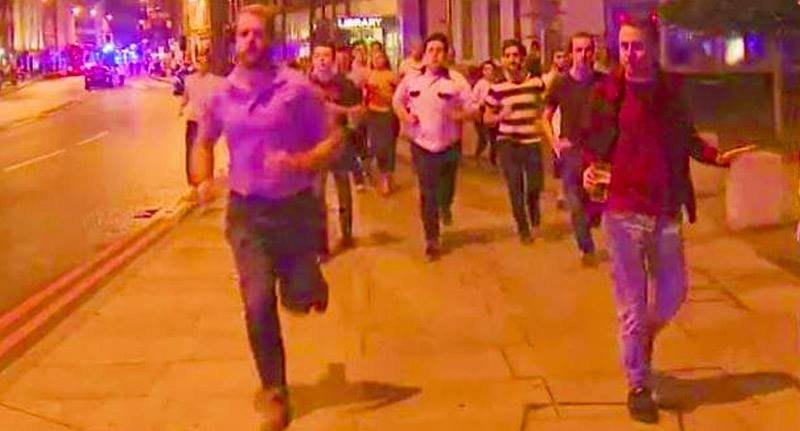 The image spread like wildfire across Twitter and British newspapers said the man, whose identity is unknown, was a symbol of defiance.
"True symbol of the British spirit as man flees terrorist attack clutching his pint," said student Henry Slesser (@HenrySlesser), on Twitter.
Others joked that it was only right that he should take his beer with him, given London's notoriously high prices.
"Evacuate? Well, OK. But this beer cost six pounds ($7.74) a pint. I'm taking it with me," said another Twitter user, Andrew Brooks (@taxbod).
Londoners take pride in, and sometimes joke about, showing fortitude during adversity.
Help us find him! We want to give him a box of beer. Pls #RT In face of cowardice and terror this sums it up for us: London. Beer. Defiant. pic.twitter.com/2dECtGO2GP

— Craft Metropolis (@CraftMetropolis) June 4, 2017
Tourist shops are awash with memorabilia emblazoned with "Keep calm and carry on", a slogan drawn from a World War Two poster that became popular in the last 10 years.
Saturday's attack, in which three men drove a van into pedestrians on London Bridge before stabbing people in nearby bars and restaurants, occurred five days before a parliamentary election.