A 37-year-old man was killed while a French woman was injured when fire broke out in a building at Hauz Khas Village area in south Delhi early on Wednesday morning. The deceased, Gourav Taneja, was staying on the first floor of the house, with his friend, 23-year-old French woman Anklora, for the past one year. 
Gourav and Anklora were taken to Safdarjung Hospital where doctors declared the former brought dead, police said. Gourav had died due to suffocation, they said. Anklora was in semi-conscious state when she was rescued and was admitted to Safdarjung Hospital.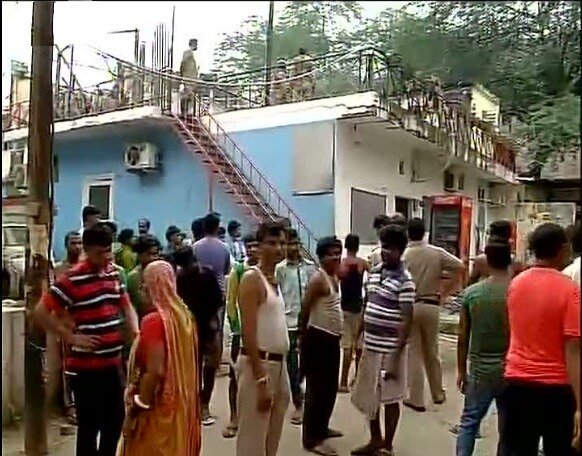 She was later shifted to Apollo, they said. The Delhi Fire Service personnel had a tough time reaching the affected house as it was located in a narrow lane. 
"The fire started at 5.45am and was brought under control within an hour. Three fire tenders rushed to the spot but it took lot of time to reach the affected building since the lanes of the Hauz Khas Village are quite narrow," said Atul Garg, chief fire officer, Delhi Fire Service.
Police said they will question Anklora after she recovers and is able to record her statement. The fire is suspected to be caused by a short-circuit, a senior police official said. 
Liaqat Ali, who is owner of the house, had rented out the first floor to Gourav and Anklora for the past one year. The place where they were staying was a make-shift accommodation, said the officer. 
Gourav belonged to Karnal and had a Construction business here. Anklora is on a student visa and studies law at OP Jindal Global University in Sonepat. 
Hauz Khas Village, known for its numerous restaurants, is prone to incidents of fire as majority of these eateries measure less than 50 covers (area occupied by seating 50 guests) and hence don't require, as per rules, Fire Service NOC (no-objection certificate), officials said. 
According to the rules, restaurants with area less than 50 covers don't require the fire department NOC. Only three restaurants in the area have fire clearances and other don't require it, they added.