In one of the most shocking and gruesome crimes that puts all of humanity to shame, a man killed his old and ailing mother because he no longer wanted to look after her.
36-year-old Sandip Nathwani from Gujarat pushed his old and ill mother from the terrace of his apartment building. 

The crime took place around three months ago in the Darshan Avenue building in the Gandhigram area of Rajkot, Gujarat. 64-year-old Jaishree Ben Nathwani was suffering a brain haemorrhage. She lived with her son Sandip Nathwani, 36, a professor at Mody Pharmacy College in Rajkot, his wife and their two daughters.
So far, police had been treating it as a suicide case. But things took an interesting turn when the police received a letter which said that Jaishree Ben was in fact murdered.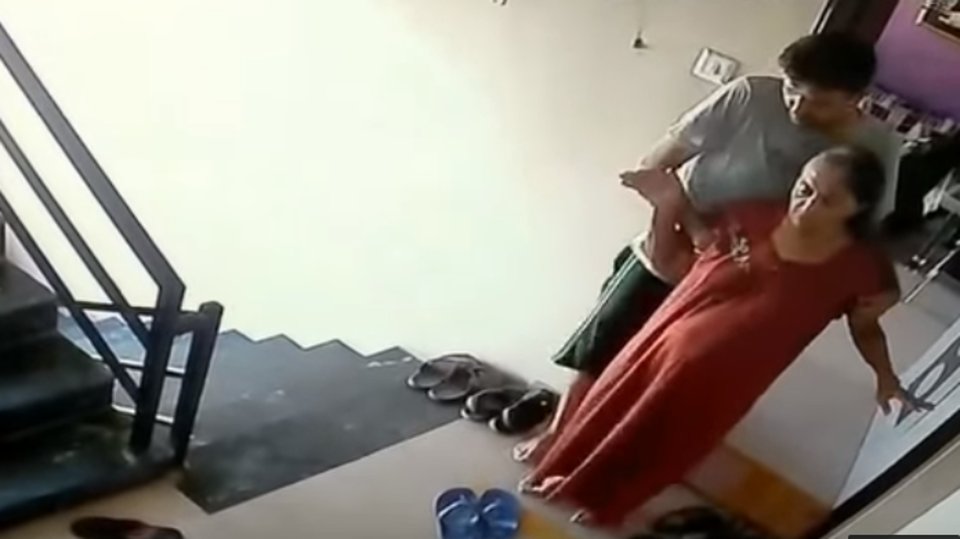 The police re-opened the case and went through the footages of the CCTV cameras installed in the building. It showed that Sandip took his mother, who could barely walk, to the terrace. He then wore his mother's slippers and walked downstairs straight into his house. 
The police came to this conclusion as Sandip was present on the terrace at the time when Jaishree Ben died. 
Sandip has confessed to killing his mother and has told the police that he committed the heinous crime as he was tired of taking care of his ailing mother. 
You can watch this clip for more on this story: