After months of speculation, actor Parineeti Chopra got engaged to politician Raghav Chadha in an intimate ceremony at Kapurthala House on Saturday. The actor took to Instagram to announce the news by sharing their dreamy pictures, and family, friends, fans, and well-wishers congratulated the two.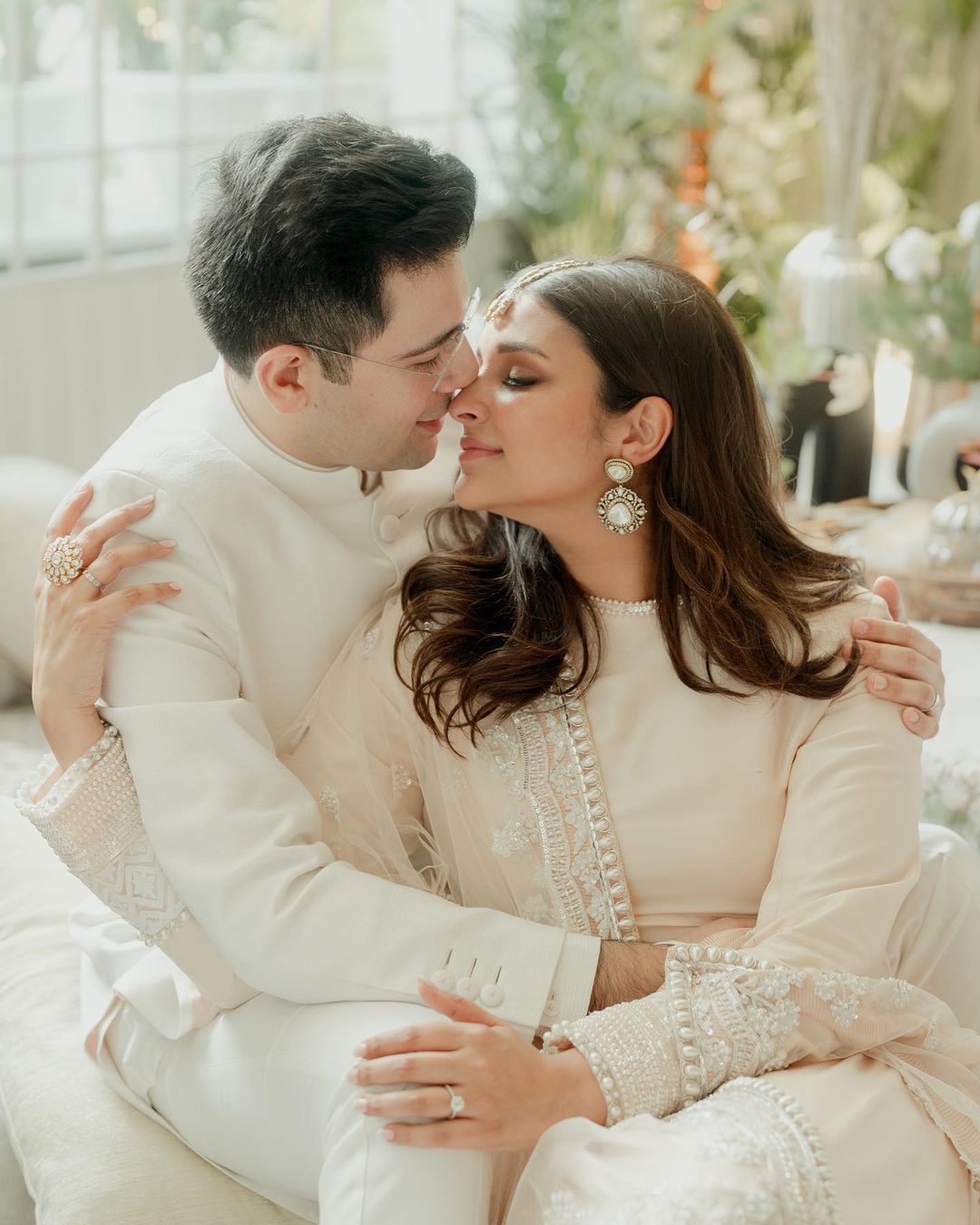 However, as the case usually is with social media, one individual got offended (and possibly jealous). He reduced their union to a 'failed actor' marrying a 'dumb rich virgin guy.'
BTW, here's the reported net worth of the duo:
Parineeti Chopra – Around ₹60 crores
Raghav Chadha – Around ₹50 lakhs
But sure, the woman's the gold digger. Of course! We all know how incels get really worked up about a woman's happiness. Seeing a happy woman is an eyesore for them.
And that dumb rich virgin guy is an MP, the youngest member of Rajya Sabha.
Naturally, Twitter is calling out the hot take no one wanted.
Ahh! Just another day of wondering when such unwanted 'hot takes' would cease to exist.