The human race is pretty messed up. Every time you think you've found a glimmer of hope and a spark of kindness, some shit comes hurtling and knocks those sparks of optimism straight out of the field. Mindless animal cruelty has long been considered a precursor to schizophrenia, but that doesn't excuse the actions of a video that recently popped up showing a man exhibiting that same depravity we just spoke about.
A video circulated on WhatsApp recently shows a man holding a whimpering dog up by the neck on a terrace and smiling at the camera before throwing it off the roof.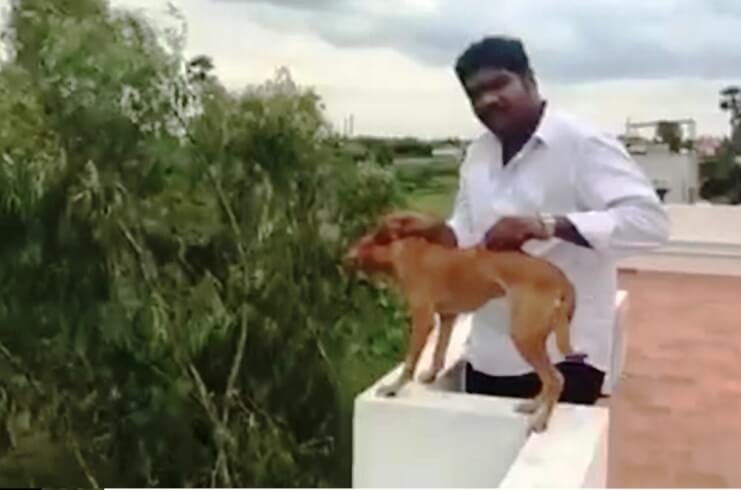 It's a horrible, sadistic act that's not gone beyond the notice of an NGO named Humane Society International, which, according to The News Minute,  is offering Rs. 1 lakh to anyone who can provide valid information leading to the arrest of this sicko.
The uploader of the video is from Chennai, and the cyber crime cell in Chennai is investigating the case. However, it is not clear when the video was actually shot.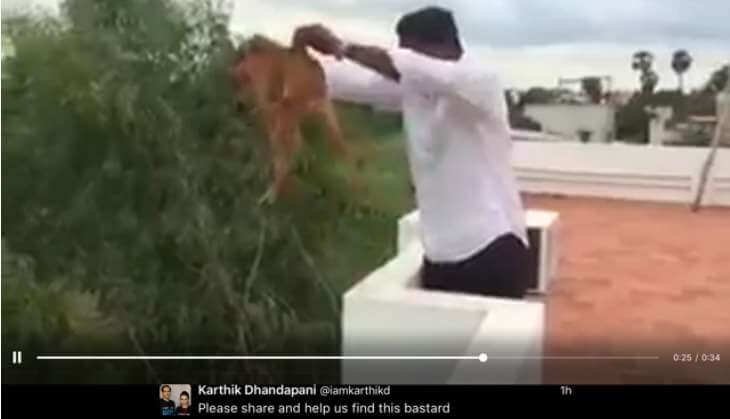 Watch the video below (Warning: Graphic content. Please watch at your own discretion)
It's really depressing that people can stoop so low, but if anyone has any information about this man, we should really try to get him to the cops, or at the least, leave him to the dogs.