General elections 2019 are on, and inspiring stories of voters from all across the country are coming to fore every day.
One such story is of Zakir Pasha, 25-year-old resident Kagaznagar in Asifabad district, Telangana. 
He voted. Because he had no hands he was inked on his toe. #Telangana pic.twitter.com/tBx1Si4pYW

— Jyotsna_JSP (@Jyotsna_JSP) April 13, 2019
Asif has no hands, but this did not stop him from excercising his right to vote.
On April 11, Zakir went to the polling booth and voted using his foot.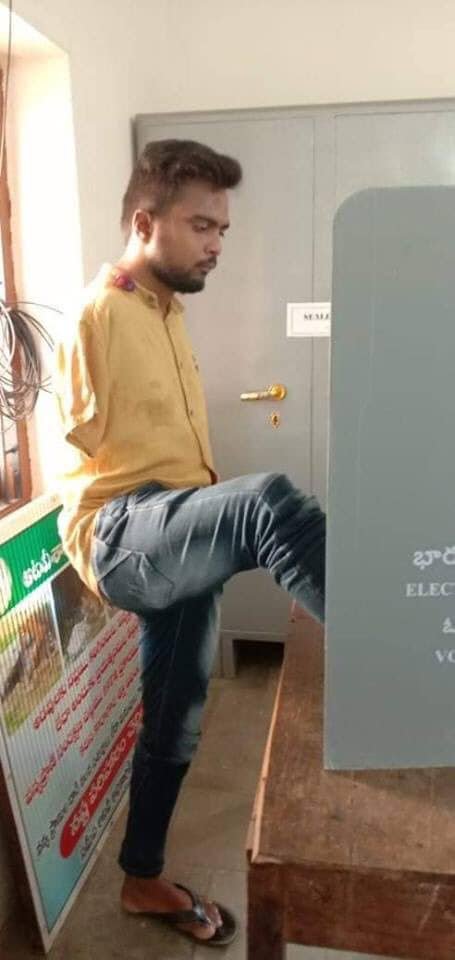 According to a report by TOI, the staff at the polling booth were surprised when he did not ask for any help from them. Instead, he lifted his foot and pressed the button on EVM machine.
Later, he also got his foot inked.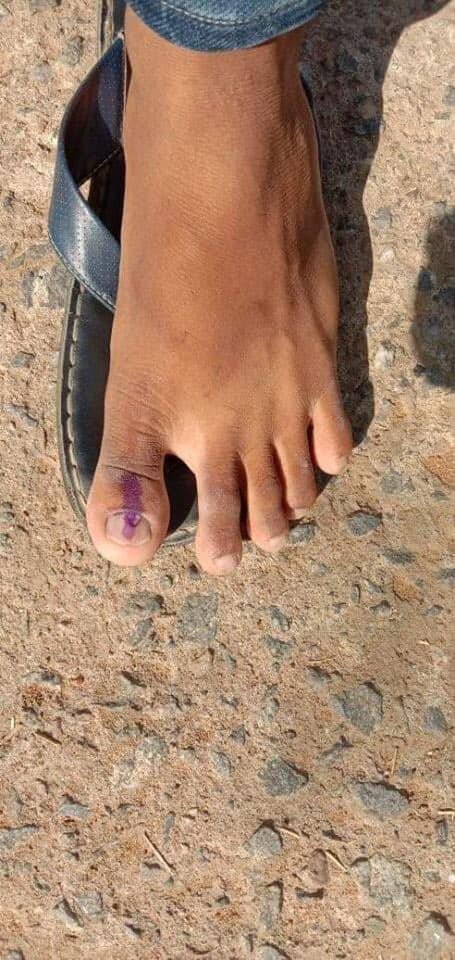 Talking to TOI, Zakir said:
"It is our right to vote and I exercised it. It's my responsibility."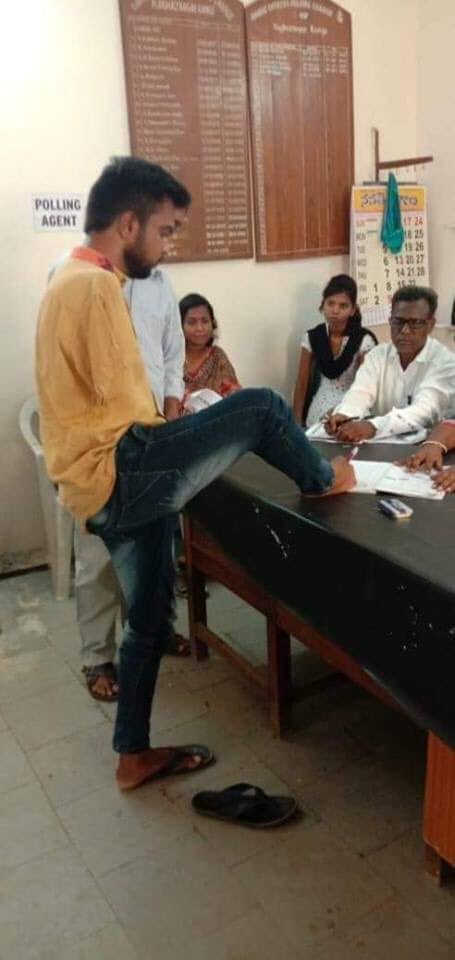 People on social media couldn't stop praising Zakir for his dedication.
Superb great person 🙏😥🤲

— hassanbinsayeed (@hassanbinzubai) April 12, 2019
ECI should highlight this for the people who dont come to vote

— Chowkidar KnoWnAjNaBi (@KnoWnAjNaBi) April 12, 2019
Huge respect !!! Some ppl who just feel casting a vote is a tough waste job, learn from this pic😐

Atleast a 90% polled Chennai .? Plzzz🤷🏻‍♀️

— Dhanush_My❤️ (@NishithaD_blood) April 13, 2019
Indeed, true spirit of democracy.

— Shobhit Bhargava (@Sb_Avtar) April 13, 2019
Proud of this man. He inspite of constraints believes in participating to form the stable government.

— RAGHAVENDRA AGARWAL (@raghav73) April 12, 2019
These people added more fragrance to democratic fabric

— Mathy (@mathiyazhaghan1) April 12, 2019
Zakir also exercised his vote in December 2018 assembly elections. 
People like him inspire us and make us realise that voting is not only a right but also our responsibility.