It is a fact that dropping out of school or college does not mean failure. Bill Gates, Oprah Winfrey, Steve Jobs, many famous personalities belong to the pool of people who made it big without a degree in their hand. However, it requires a great amount of zeal and hard work to achieve the same. Here's one such man whose conviction towards his work is extraordinary.
Meet M. Sahul Hameed, 65, who built a 'moving type house' on his own using raft foundation technology. He is a class V dropout.
Not only was he ridiculed by his family and friends as being mentally imbalanced but he also had a hard time convincing people that he was not just wasting resources while giving shape to his innovation.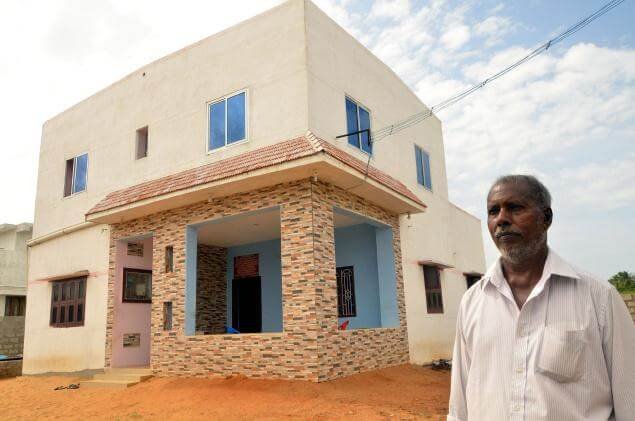 Hameed learnt how to make pre-fabricated structures and various foundation technologies for building houses at a construction company in Dubai where he worked for 20 long years. For his dream project, he did not get any support from his family and friends. This 25-lakh project now stands on a 1,080 sq ft ground at Melapuduvakkudi, Tamil Nadu. In his own words, 'he proved them wrong'. Hameed said to The Hindu – 
The house with three bedrooms on the ground floor and two on the first floor could be moved using iron rollers underneath the slab. I wanted to do something new and built the moving house.
Stunned by his project, engineers from Madurai, Devakottai, Rameswaram and other places visited him and praised his work. He was also invited to various colleges in the district to address civil engineering students on his innovative technology. 
Kudos to him!