World Shooting Championship individual gold and team silver; two golds, one silver and three bronze medals at the Shooting World Cups; a Commonwealth Games team gold and silver and three individual bronze medals; four silvers (three team and one individual) and one bronze (team) at the Asian Games; Arjuna Award; Rajiv Gandhi Khel Ratna.
But just like Leonardo da Vinci's legacy would be incomplete without the Mona Lisa or Beethoven's without Symphony No. 9, former world number one trap shooter Manavjit Singh Sandhu's exhaustive and honourable list of achievements is incomplete without the crowning glory of an Olympic medal.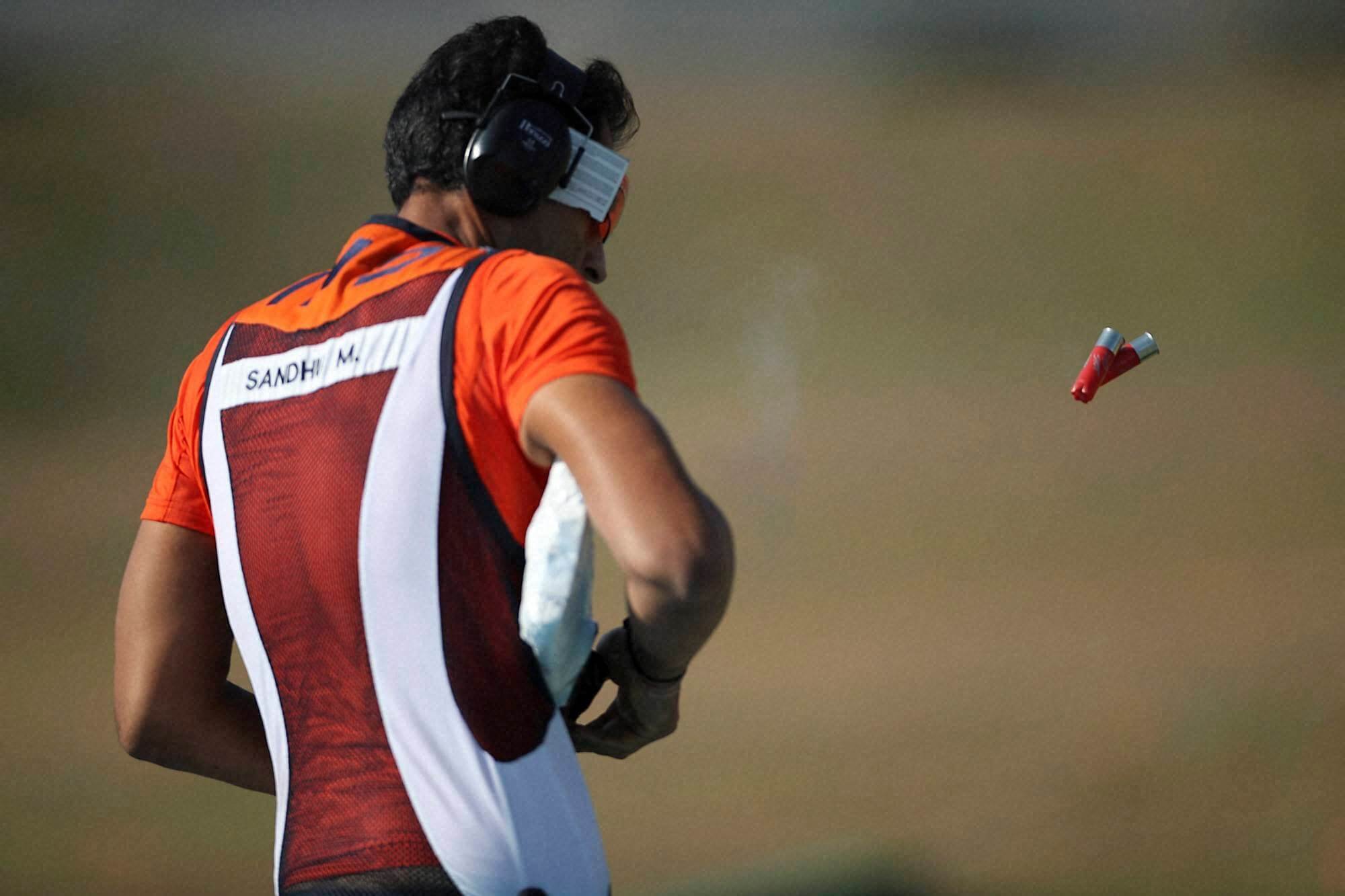 Manavjit is 40 years old today – he first broke onto the India scene at junior world level in 1994 – he has been shooting for 22 years now, more than half his life, and his chase has seen him compete in three Olympics… and fail. If Athens 2004 ended in a disappointing 19th finish, then Beijing 2008 ended in 12th and London 2012 in 16th place – equally damning to his otherwise immaculate record.
But he's relentless, come Rio 2016, the hunger is as intense, and even though he refuses to use victory as a means to silence any detractors, a medal will surely seal his place in the history books.
"On a personal note, it's a huge disappointment to not win an Olympic medal yet," he told Scoopwhoop in February at the Dr Karni Singh Shooting Range in Delhi.
The catch words there are 'personal note'. Professionally, Manavjit believes that while an Olympic medal is the ultimate prize, the failure to win it does not mean a worthless career.
"A lot of people don't win at the Olympics, so mine is not an odd case. It's not such a big deal but it is something that everyone wants to do and you have to be fortunate enough to win one. It's also a rare event – just like the World Championships, it happens once in four years," he said.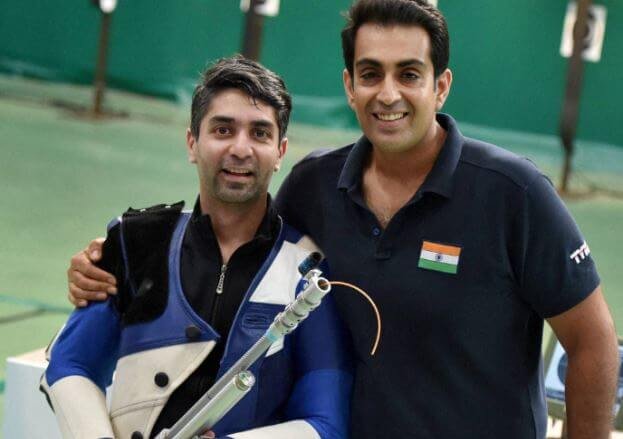 The shooting purist will tell you that winning at the Worlds is harder than making the podium at the Olympics, but Manavjit, while seeming calm about having missed out on a medal emblazoned with the five rings, does not work up an excuse on having missed out on one.
"Winning at the Worlds is harder, but the legacy value of an Olympic medal is unmatched. That said, I won't blame this on a mental block. There is no excuse – Indians had mental blocks many years ago and those went away as we won, and you don't feel them at this stage because you face the same people all the time. The same set of people beat you or get beaten by you," he said.
Ayonika Paul, Apurvi Chandela (both 10m air rifle) Jitu Rai and Gurpreet Singh (both 10m air pistol) have already competed and failed to win a medal for India at Rio 2016 so far. While Jitu and Gurpreet will have more shots at glory (in 50m pistol and 25m rapid fire pistol respectively), all eyes will now be on Manavjit Sandhu to break India's duck in this year's Olympics.
After all, he's got a brilliant record, the experience and the pedigree to finally win at the biggest stage of them all.
Feature image source: PTI