If you're planning to get married but don't want a grand celebration, then hang out with your beau on Valentines Day in Ramgarh (Jharkhand) and make sure you're seen by the Bajrang Dal.
Activists of the organisation in Jharkhand's district unit are all geared up to forcefully get couples married off if they are seen celebrating Valentine's Day. The cost of the marriage will be borne by Bajrang Dal, this Hindustan Times report says.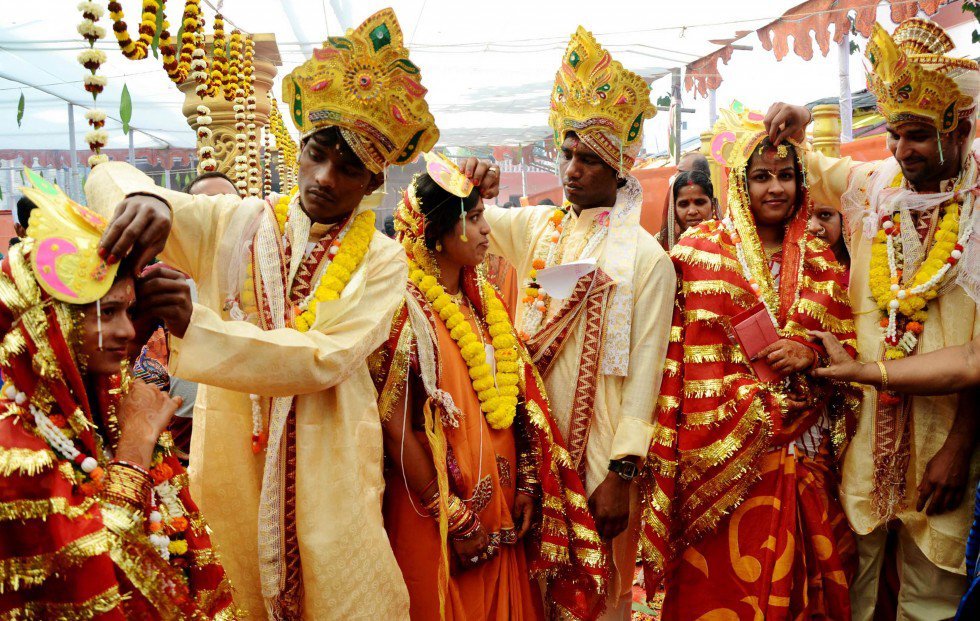 The report adds that 10 raiding teams, each consisting of 10 Bajrang Dal members, will be patrolling the town's park, cinema hall and other places where lovers are likely to be found celebrating Valentines Day. 
The group has claimed they won't harass couples or hold protests in the streets, instead they will just marry them off directly at the local Bajrang Dal office where a priest and all provisions will be kept ready. 
In fact this is part of the Bajrang Dal's efforts to use more non-violent means to protest the occasion. 
The organisation's activists have previously thrown tomatoes at couples and  demanded bans, but are strangely being relatively civil for a change in Uttar Pradesh given Uttar Pradesh elections are to be held on 2017. Enjoy this phase while it lasts.