Mandsaur, the epicentre of the farmers' agitation in Madhya Pradesh, remained peaceful today with authorities relaxing curfew for 12 hours from 8 am to 8 pm.
As the situation eased, markets reopened and locals stepped out to stock essentials such as vegetables and milk.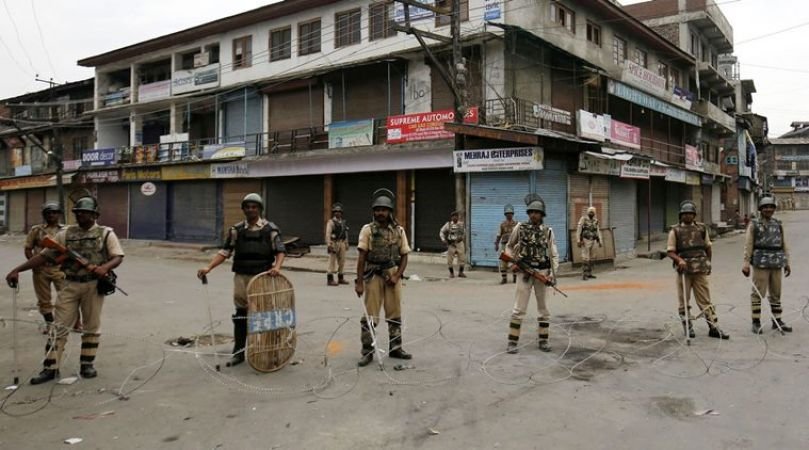 District Collector O P Srivastava said normalcy was returning and there was no report of any untoward incident.
Curfew, which was imposed after five people were killed in police firing during a farmers' protest on June 6, was relaxed for 12 hours in five police station areas of the district. Internet services, however, remained suspended in the area.
"If the situation remains normal, curfew will be withdrawn tomorrow," Srivastava said.
Farmers in the state began protests over low prices for their crops on June 1. The Mandsaur-Neemuch region, about 300 km from the state capital Bhopal, became the nerve centre of the gathering storm of farmer distress. Later, protests spread to some other parts of the state.
On the allegation that 26-year-old farmer Ghanashyam Dhakad died in police custody, the district collector said the authorities were looking into the charge and that appropriate action would be taken if anyone was found guilty.
He said the kin of the deceased would be provided Rs 1 crore as compensation and a member of his family would be given a government job, as announced by the state government for the five other victims.
The last rites of Dhakad were performed at his native Badavan village in the violence-hit Mandsaur district.
Villagers had alleged that he was beaten up by policemen, leading to his death.
Earlier today, Madhya Pradesh Chief Minister Shivraj Singh Chouhan sat on an indefinite fast at Dussehra Maidan in Bhopal for "restoration of peace". He has appealed to farmers to come to Dussehra Maidan and have a dialogue with him.
All images sourced from PTI