Manipur was on boil on Tuesday, September 1, with eight people dying and 31 injured due to arson, violence and clashes between mobs and police in Churachandpur district even as curfew continued since Monday night.
The violence has been triggered by the passage of three controversial bills by the Assembly on Monday, August 31, which has caused resentment among the tribals who fear that their land rights would be snatched by "outsiders".
The Centre termed the situation as "very tense" and Union Minister Rajnath Singh called up Chief Minister O Ibobi Singh with an assurance that all central assistance would be provided to the state.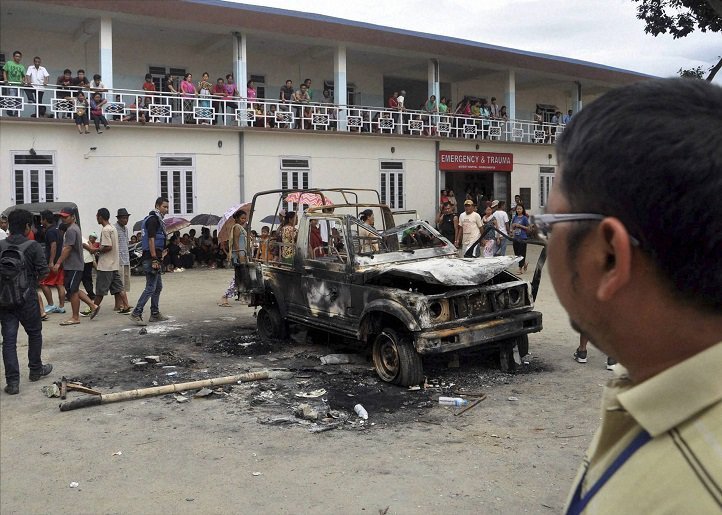 "Situation in Manipur is very tense. Curfew has been imposed all around the troubled areas. If necessary, we will take more steps," Minister of State for Home Kiren Rijiju told reporters in Delhi. The central government would rush additional paramilitary forces following a request of the state government to assist police in tackling the situation.
Three persons were killed on Tuesday when police opened fire on a mob which attacked Churachandpur police station, police sources said. Two of the killed were in their 30s while another was 10 year old, the sources said. With these deaths, the toll rose to eight as five people had died since Monday night.
Four persons were injured in the police firing, taking the total number of the injured to 31. They were admitted to Churachandpur district hospital Tuesday evening, a hospital source said.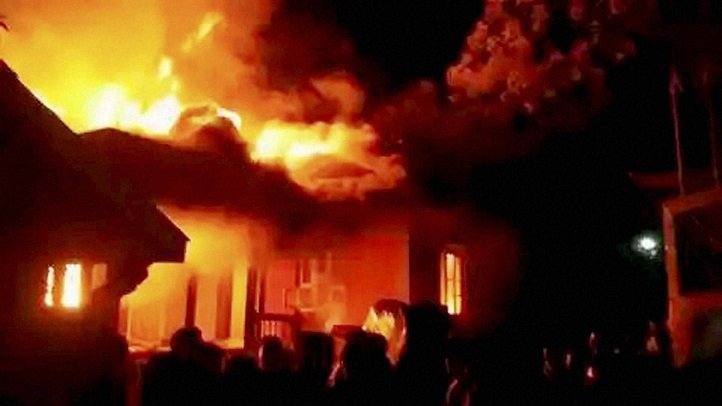 Five people were killed during a general strike called by the tribal student organisations on Monday protesting against the passage of three bills — Protection of Manipur People Bill, 2015, Manipur Land Revenue and Land Reforms (Seventh amendment) Bill, 2015, and Manipur Shops and Establishments (Second Amendment) Bill, 2015 — in the state assembly to protect the indigenous people.
The tribals feared that the passage of the laws would allow 'outsiders' to have rights over tribal land.
While three bullet-riddled bodies were found in Churachandpur town on Monday, a charred body was recovered from under the debris at the residence of Henglep MLA Manga Vaiphei on Tuesday morning in the town, a police officer said, adding that another body was also found.
According to the police, the houses of MP of Outer Manipur Lok Sabha seat Thangso Baite, Manipur Family Welfare Minister Phungzaphang Tonsimg, and that of five MLAs, including Manga Vaiphei and Vungzagin Valte of Thanlom, were set on fire in Churachandpur town during the bandh called by the students on Monday evening.
Read more: