What was initially conceived by the Modi government as platform to bring job seekers and employers closer together, has now begun to promote the hiring of prohibited acts like manual scavenging.
Cleaning of sewers, removing night soil (human excreta) with a broom, descending into manholes find a place in the National Career Services Portal set up by the government as part of the Skill India programme.
The idea of this portal was to link two crore job seekers with nine lakh establishments. At the launch Modi had said, " it is essential for Indian society to develop a consciousness towards dignity of labour" (as quoted by The Hindu ). Something that has clearly been overlooked during the making of this website.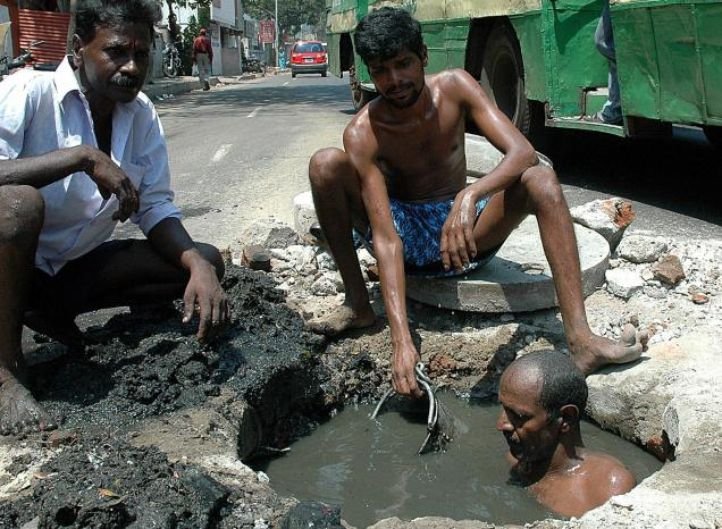 The portal has a separate panel for the 'unorganised sector', which provides definitions for various jobs. For instance a "sweeper, sewer" is meant to clean sewage systems using various cleaning tools like bamboo sticks or iron rods, and is meant to collect debris and refuse, in a bucket.
Similarly, the "sweeper, wet" description lists their main task as removing night soil using a spade and broom.
The legality of scavenging
Advocates Clifton D' Rozario and Maitreyi Krishnan – who were responsible for taking the issue of manual scavenging to the Karnataka High court – said, "t hese dehumanising [definitions] are the very practice due to which the manual scavenging community has been stigmatised, ostracised and discriminated. [It] is now being proudly promoted as a career option".
Manual scavenging is the obnoxious and inhuman act of manually removing human excrement from dry latrines. It usually involves using bare hands and tin plates. According to government data there are 11,635 manual scavengers in the country, with 86 per cent residing in Uttar Pradesh.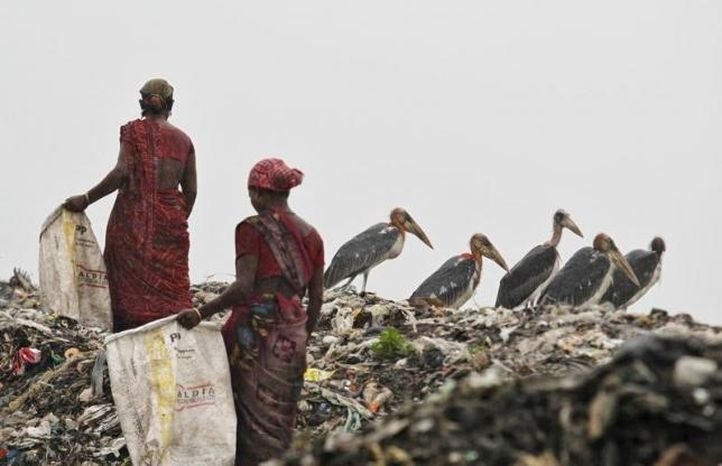 The most important thing to note is that manual scavenging has been termed illegal by the Supreme Court and a special Act was introduced by the government of India in 2013 to protect these people. The Prohibition of Employment of Manual Scavenging and their Rehabilitation Act 2013 , intends to, eliminate insanitary latrines, prohibit employment as manual scavengers and hazardous manual cleaning of sewers and septic tanks, and provide for rehabilitation of those identified as manual scavengers.
Thus in the simplest terms this means that by offering jobs for manual scavengers the government has technically broken the law.
Acknowledging that the description did promote manual scavenging, M Shivanna, Chairperson of National Safai Karamchari Commission said, " This is definitely wrong, and amounts to promoting such activities. Though we have been insisting that Sucking and Jetting Machines should be used, the website implies that descending into manholes is also a part of the job."
The commission said it will issue a notice seeking clarification from the government on August 5.
Just like astrologers
What is possibly the most amusing and yet insulting part of the job description on the portal is the fact that it is termed, "mildly hazardous or dangerous" – thus putting them in the same league as an astrologer, palmist or money lender.
The health risks scavengers face are: lung, respiratory, neurological diseases, infection, biological diseases, suffocation, fatigue and more. For an astrologer or palmist the risks are: heart diseases, depression and anxiety, fatigue and stress.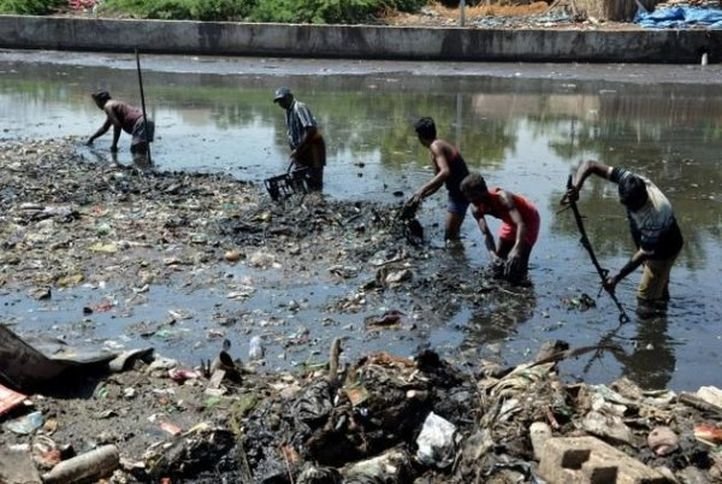 There are a few other instances where the website has used antiquated phrases to describe jobs. For instance 'domestic servant' is described as one that 'performs the house-hold chores' and tends to the personal comforts of "master or employer" – terms that show "underlying feudalism" says advocates Clifton D' Rozario and Maitreyi Krishnan.
The unorganised sector is also the least represented section of society, they have no one to account for their needs and fight for their rights. This means that organisations can take advantage of their vulnerability. However, it also means that the government should give them greater care and make sure to install safeguards to protect them from exploitation. Unfortunately in this case the government has done the opposite.