Just 3 months into 2020, we all are desperately waiting for this year to pass by because honestly, 2020 has been really shitty so far. 
But, while most of us are still living in isolation and in self-quarantine due to the pandemic, it feels like time is passing by even more slowly and so is the month of March.
And, it's just not me who feels this way, even the internet agrees with me on this. Here are some tweets/memes people shared on social media about March being the longest month ever. Ugh!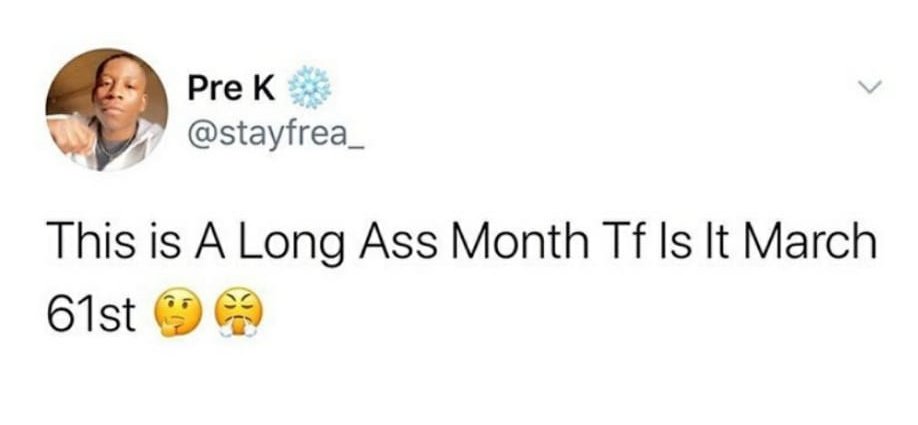 Go away, March. Please!